Al Ain occupies a special place in the UAE. The birthplace of His Highness Sheikh Zayed bin Sultan Al Nahyan, the founding ruler of the Emirates, the city is known for its ancient caravans and oases, the primeval calmness of its gravel plains, its Hilton Hotel. And those familiar with the history of the UAE will also know one of Al Ain's most illustrious residents: Zaki Nusseibeh.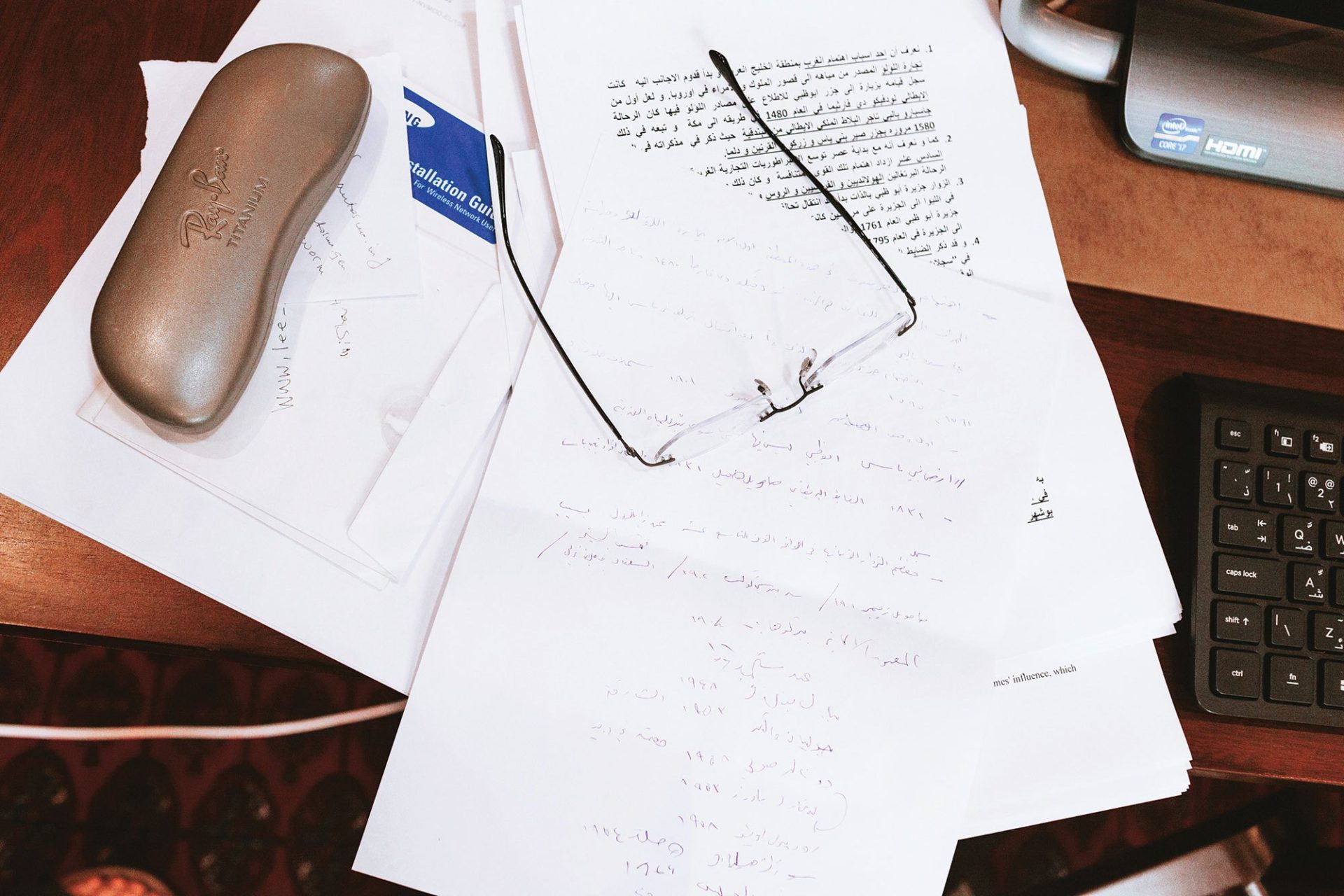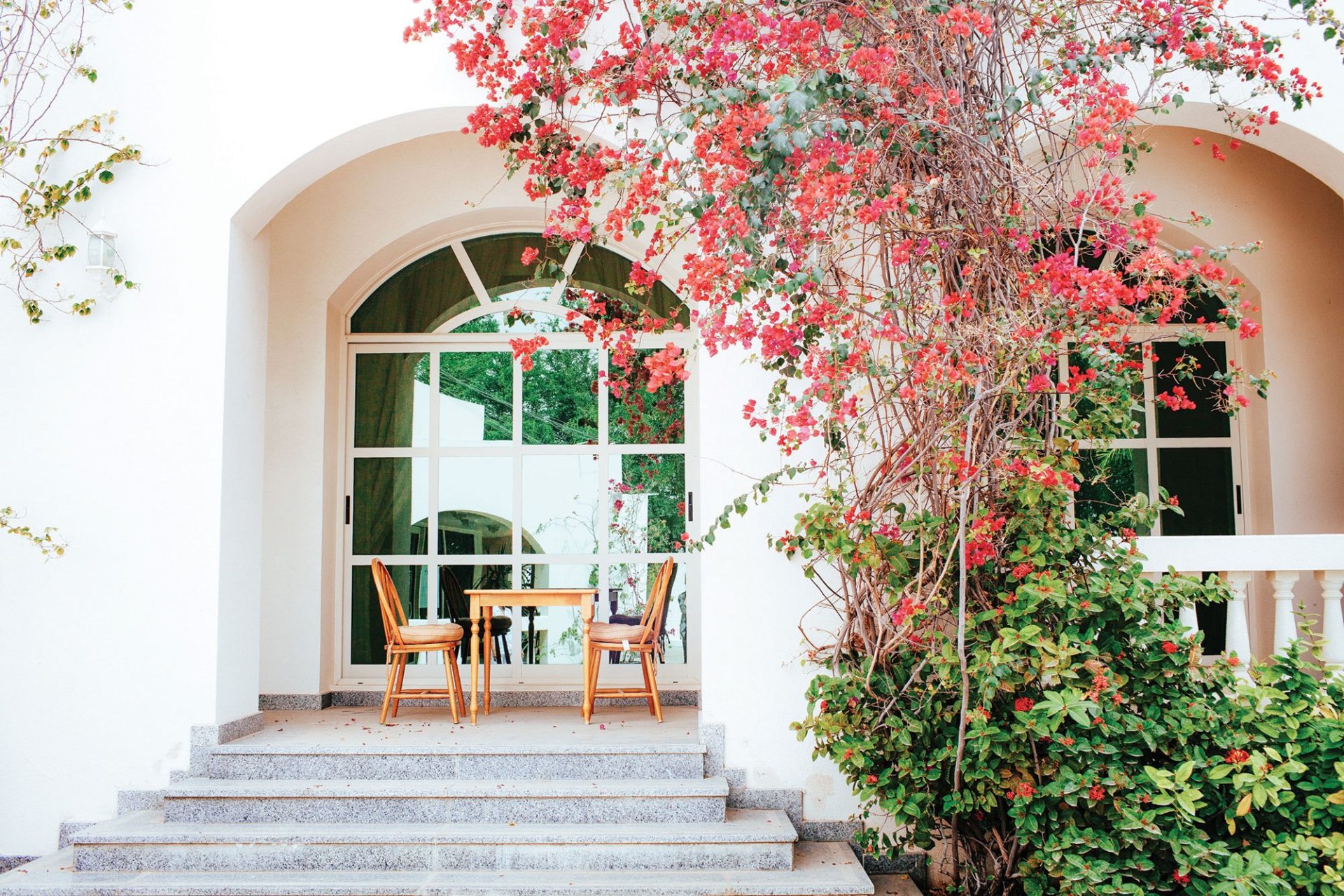 As Sheikh Zayed's translator and advisor, Nusseibeh met nearly every world leader of the past 50 years, from Queen Elizabeth II to Nelson Mandela. He is an expert on Wagner, a descendant of one of the oldest families in Jerusalem and, as our taxi driver later tells us, 'the finest gentleman in Al Ain'. And he knows a thing or two about hobbits.
'I remember the first time I read "The Lord of the Rings". It blew my mind. I stayed up for days reading it,' he says from the afternoon comfort of a chocolate leather chesterfield, surrounded by library lamps and kilim rugs. His neat, scholarly fingers linger over a nearby copy of one of his latest acquisitions, 'Molla Nasreddin: the magazine that would've, could've, should've', a gift from its authors, Slavs & Tatars.
It's one of 40,000 books that fill his home in Al Ain. On a dusty road of villas splattered with pink begonias, the house, and the land it stands on, was a personal gift from Sheikh Zayed. 'He had a very generous policy of giving houses, land, commercial plots. I had this house built here because Al Ain is my favourite city. It always has been,' he smiles, noting both the historical importance and 'lack of humidity' of the oases city.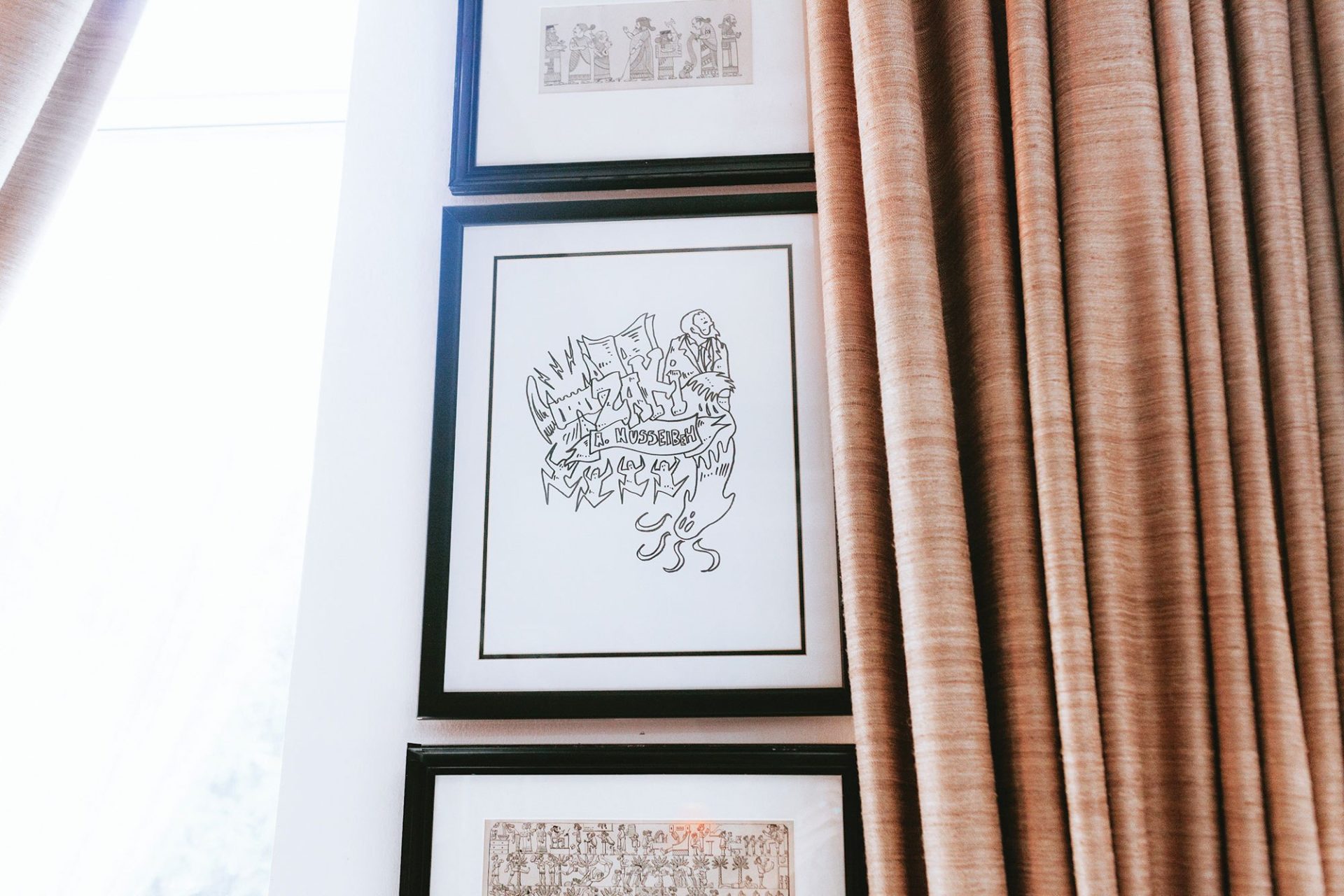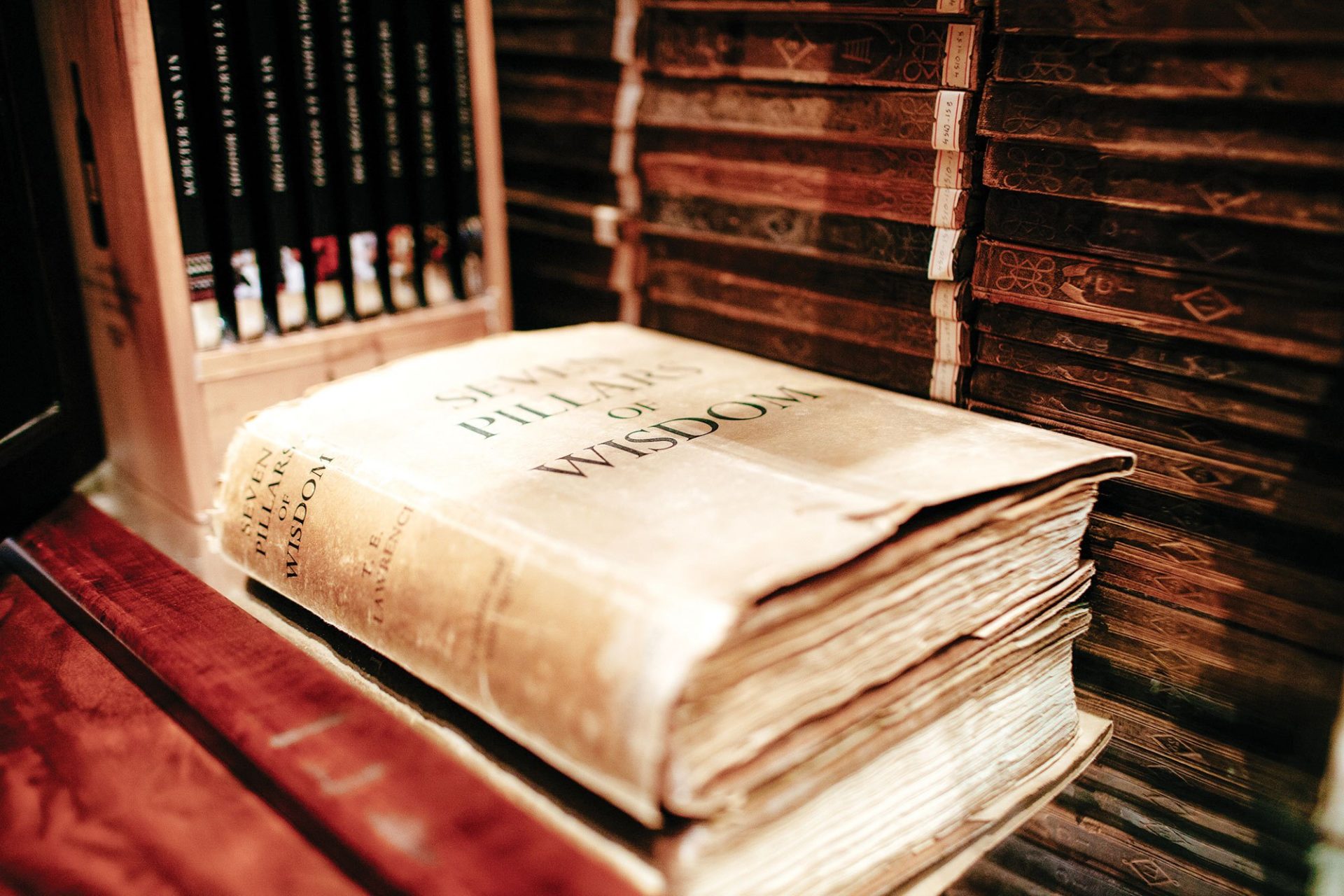 Still the cultural advisor for the government of Abu Dhabi, for Nusseibeh, literature and culture is in his blood. The official doorkeepers of the Church of the Holy Sepulchre in Jerusalem since the 7th century, Nusseibeh's ancestors can be traced back to Nusaybah, a loyal female companion of Prophet Mohammed [PBUH]. The Nusseibehs are also a family of political over-achievers. His father served as the Governor of Jerusalem and as a minister for King Hussein of Jordan, his daughter is the current UAE Ambassador to the UN; other Nusseibeh's are chancellors, diplomats and high-posting academics.
'I remember very vividly, in Jerusalem, our house always had books. There was always literature.' He still recalls the 'easy poetry of the
Mahjar' and 'an Arab author called Jurji Zaydan, who wrote a series of books like Sir Walter Scott, historical novels, based on Islamic history.' 'I remember going to the British Consul in Jerusalem and watching the film "Great Expectations" in black and white – these were the days when they brought films. And that again blew my mind.'
Built for him 14 years ago, the home in Al Ain – Nusseibeh's second in the UAE – was partly designed to store surplus books when his Abu Dhabi library 'started overflowing', as well as his 'who's who' collection of contemporary Arab art and classical music.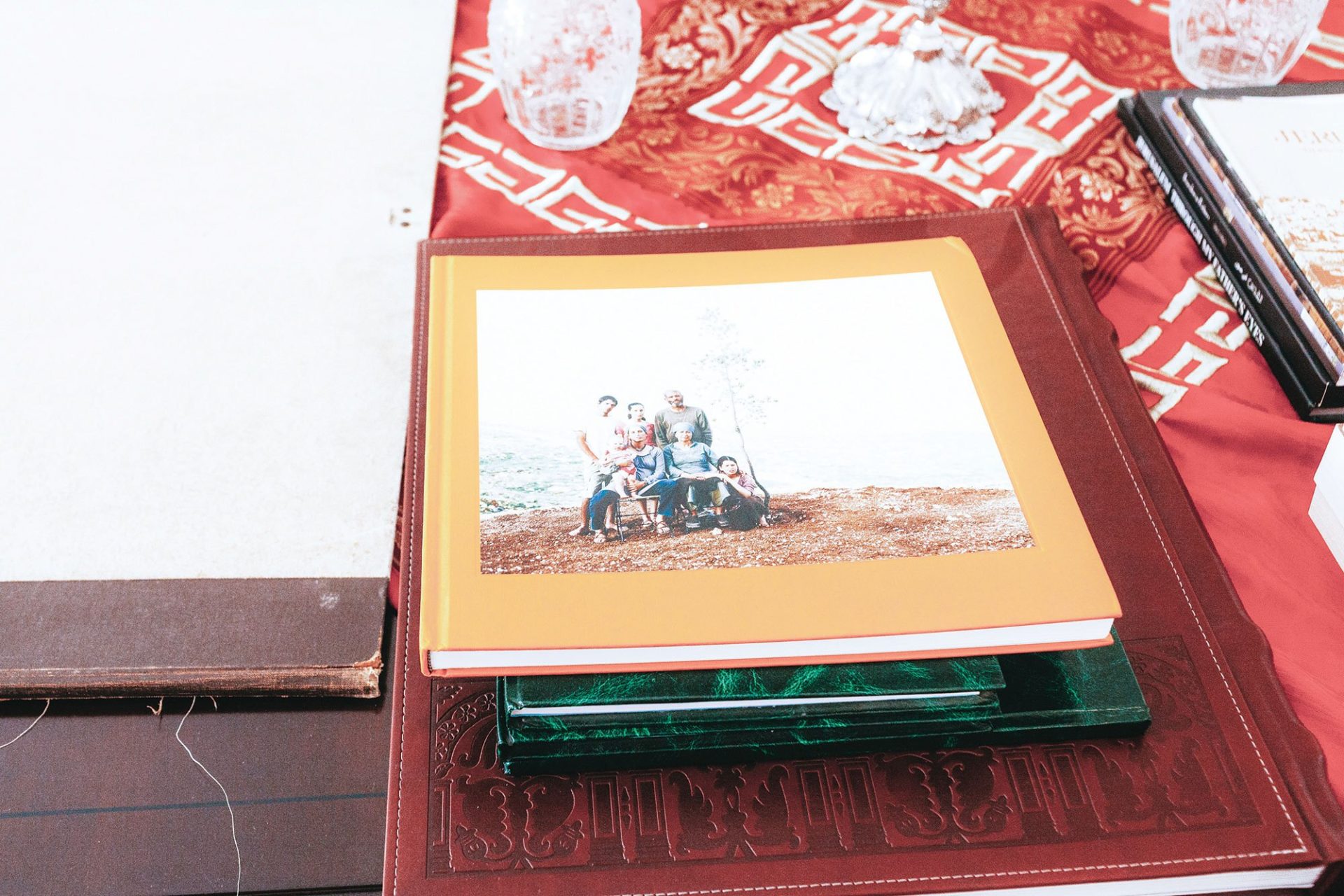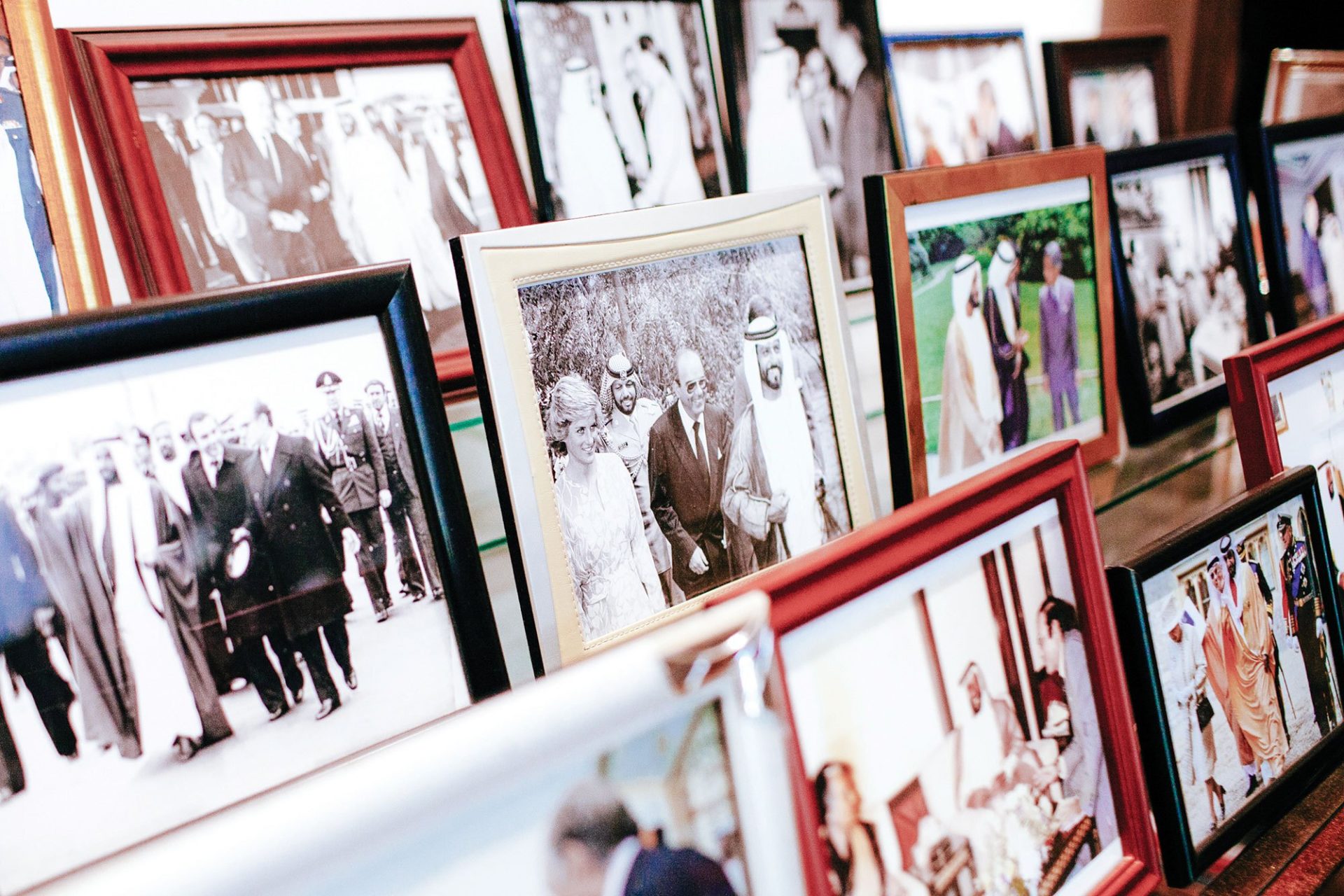 As you wander from room to room, from office to poolhouse, you're followed by the cello concertos of BBC's Radio 3 – piped in through Nusseibeh's treasured home speaker system. Shelves of books line the staircases, the corridors and the guestrooms, and even continue into the bathroom. 'My guests always have to live with the books around them,' he laughs (Nusseibeh is not a man without humour; a newspaper article on 'Camel Beauty Standards' is framed above the bathroom sink). An early edition of Dr. Johnson's two-volume 'A Dictionary of the English Language' lies next to a rare, peeling copy of T.E. Lawrence's 'Seven Pillars of Wisdom'. The complete leather-bound works of Émile Zola are stacked next to the lithographs of David Roberts' 'The Holy Land'. And that's just one cabinet.
A former editor and publisher himself, he reads broadly. A copy of Donna Tartt's 'The Goldfinch' is as well thumbed as Aristotle's 'Poetics'. The stacks of books on politics, history and religion occasionally give way to a DVD box set of Merchant Ivory or 'True Blood'. A devoted student of languages, Nusseibeh speaks six or seven, often reading Lorca in Spanish, or space adventures in their original Russian.
'I read in different languages so I can tell myself that I'm learning as well', he says, justifying his science fiction collection, which remains a guilty pleasure. 'An Alien Heat', 'Revolt in 2100', 'The Man Who Sold The Moon', 'Voyage to Venus', 'Starship Troopers' and a battered copy of 'Dune' are just a few of the faded paperbacks on his sci-fi shelf.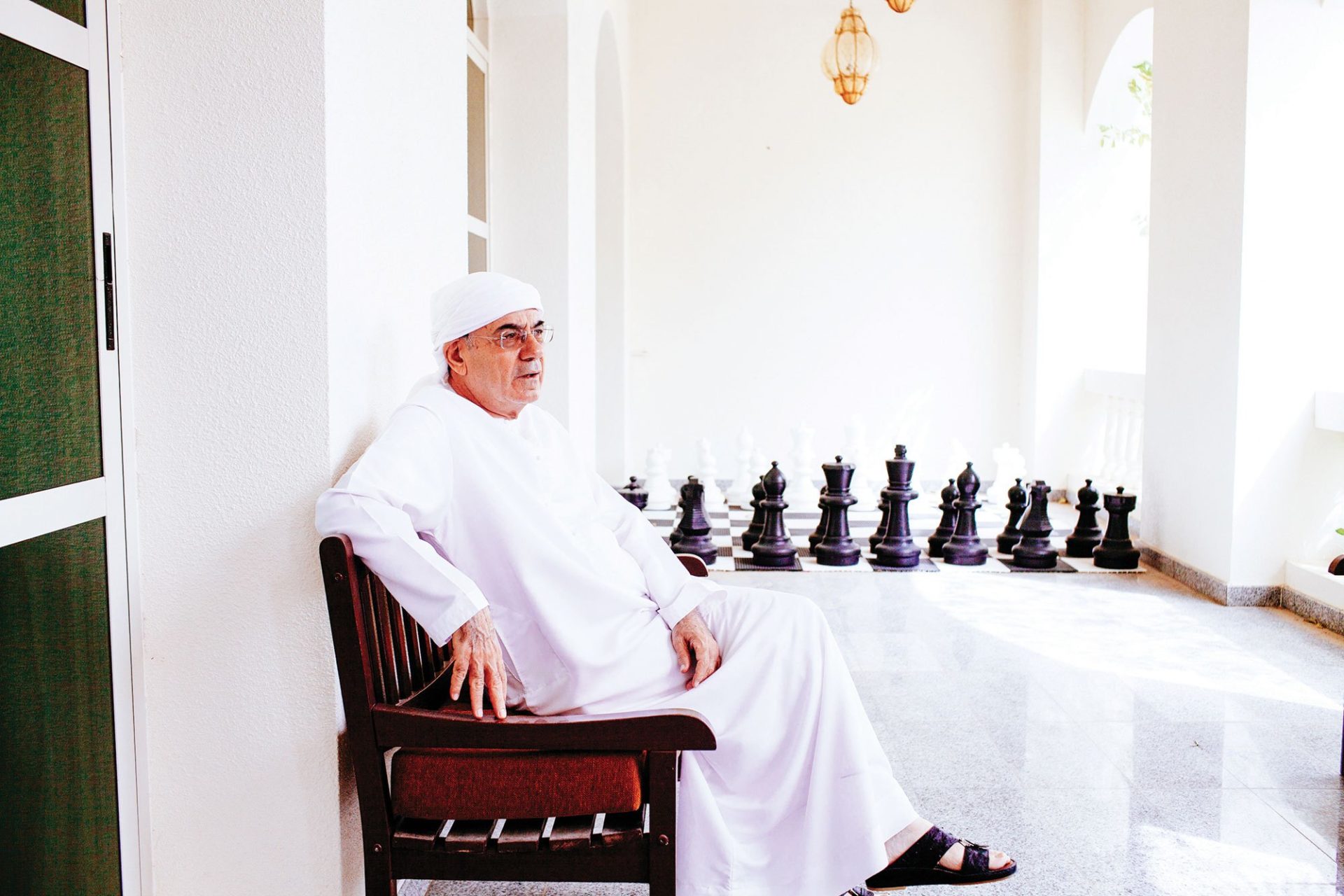 Although encyclopaedic in its aims, the library reveals a lover of poetry – Pablo Neruda, T. S. Eliot, Mahmoud Darwish – as well as art, from Titian and Michelangelo to Chuck Close. Music, particularly Wagner, is also omnipresent. Nusseibeh is President of the UAE chapter of the International 'Friends of Richard Wagner' society; a sculpture of Tristan and Isolde in a lover's embrace stands in the front garden.
There are books in his home in Abu Dhabi and books in his London library too. 'Anywhere I move I need to have a small library.' With a friend's help, Nusseibeh has developed a database and computer program to catalogue his collection, but the library still overflows.
In the 1960s, however, the young man from Jerusalem had little idea of the history, or grand library, that lay in wait. A journalist and broadcaster who would later publish the Emirate's first newspapers, he arrived in Abu Dhabi in 1967 with a 'puny collection of books'.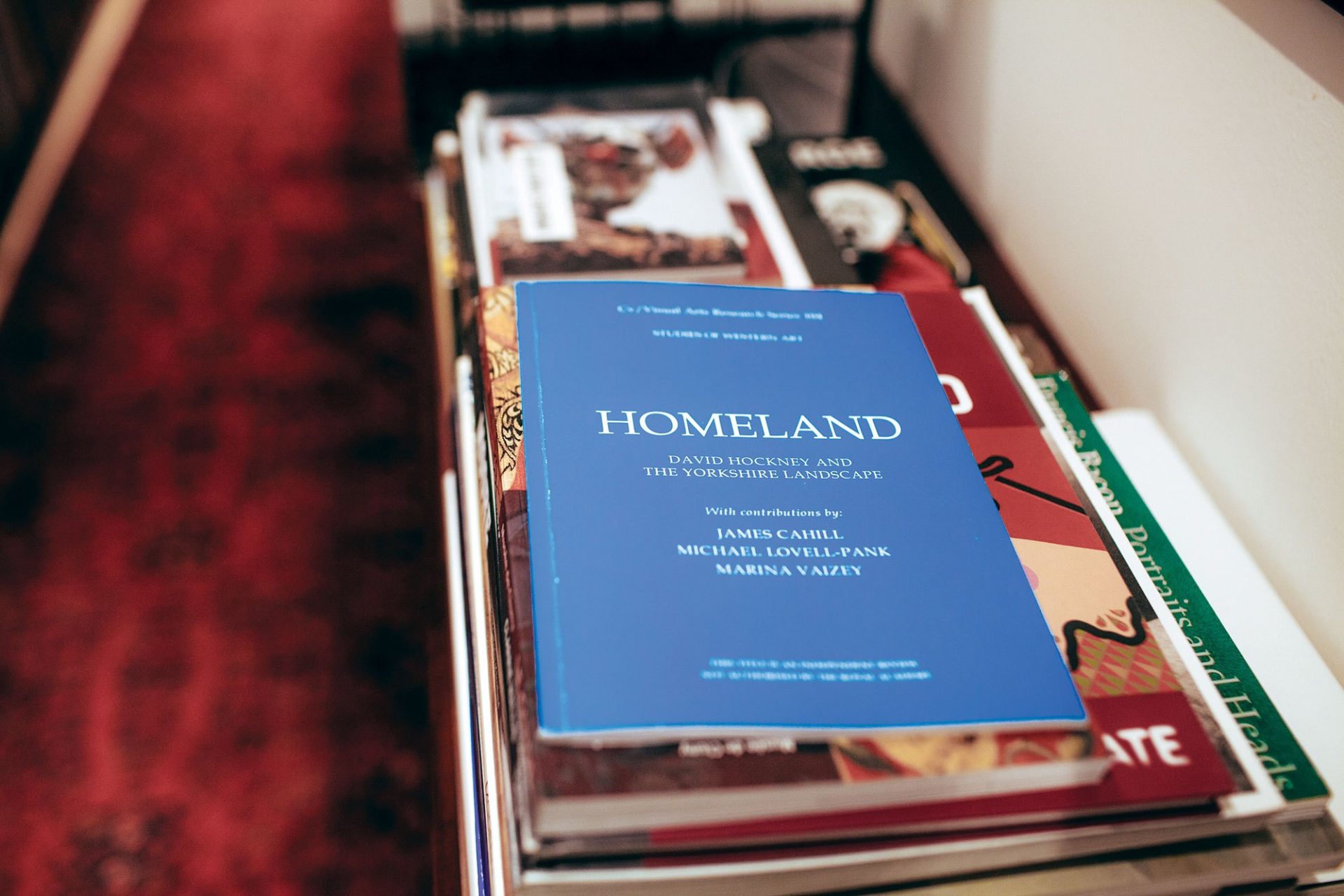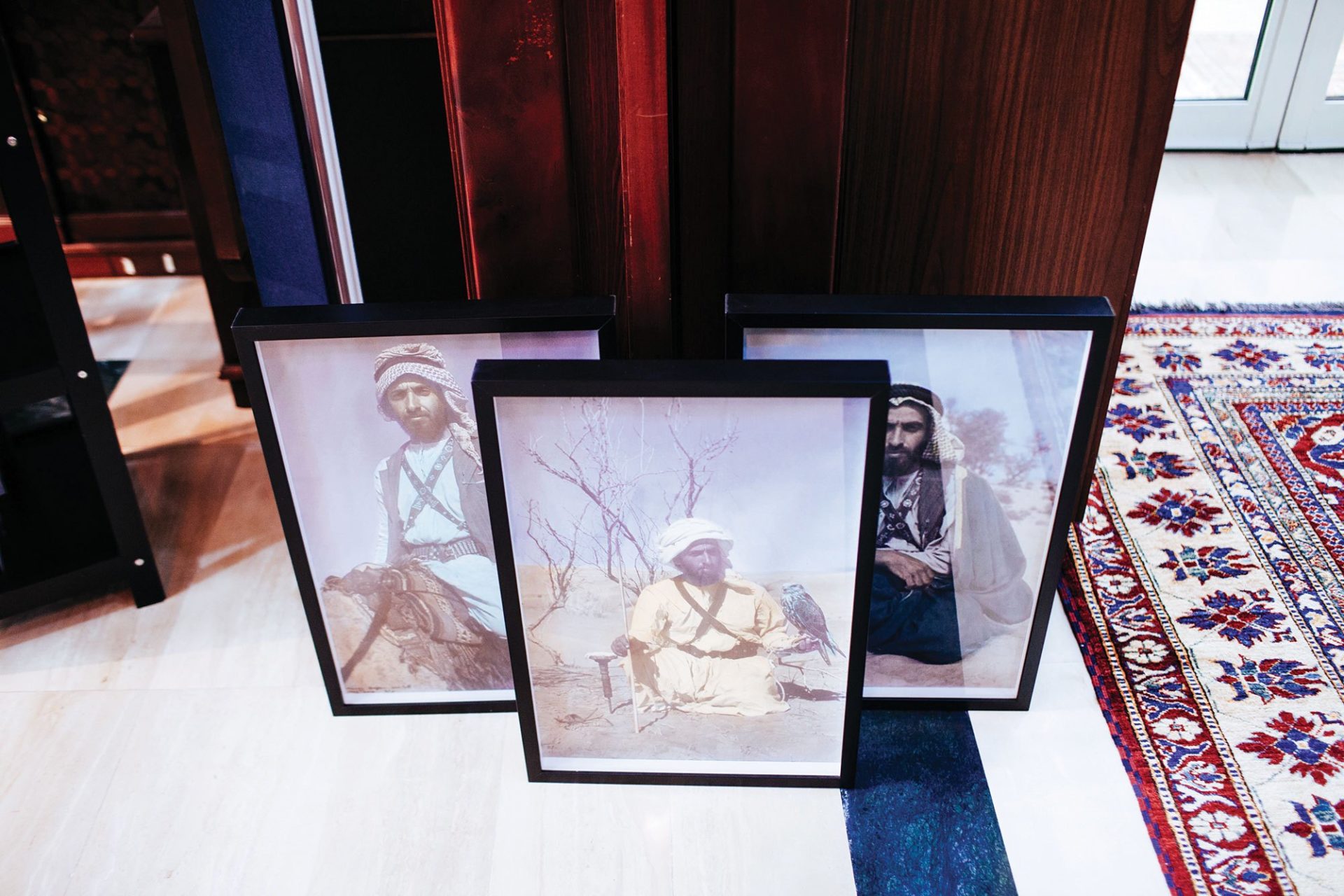 'There were only about fifty!' he says. What did he pack? 'Some of it was literature, poetry – T. S. Eliot's "The Waste Land", for instance. Ezra Pound. Some art books I bought in London in the sales. Of course, some of it was politics. Politics of the Middle East was what was interesting,' he says, remembering titles such as 'Farewell to Arabia' by David Holden (1966), and the early offerings of Patrick Seale.
In 1967, the United Arab Emirates had not yet been founded. Abu Dhabi was one of the desert sheikhdoms of the Trucial States, a raw, vacant land yearning for modernity. Unlike the cruel, crowded streets of Moorgate in T. S. Eliot's 'The Waste Land', Nusseibeh's new home possessed little infrastructure, let alone bookstores. Books became a precious commodity for Nusseibeh and his friends.
'You would beg people to bring you books. You wrote to friends and asked them to bring them to you, from Beirut normally,' Nusseibeh recalls. 'Many of my friends were journalists. They regularly came through here so I would ask them to bring me whatever they had. And then gradually we started getting things like Jashanmal [a well-known distributor in the Gulf] and I would urge them to get me books too.'
Nowadays, though Nusseibeh still has a longstanding affection for Foyles of Charing Cross Road and the second-hand stalls of the Seine, as well as the selection of languages available in Dubai Mall's Kinokuniya.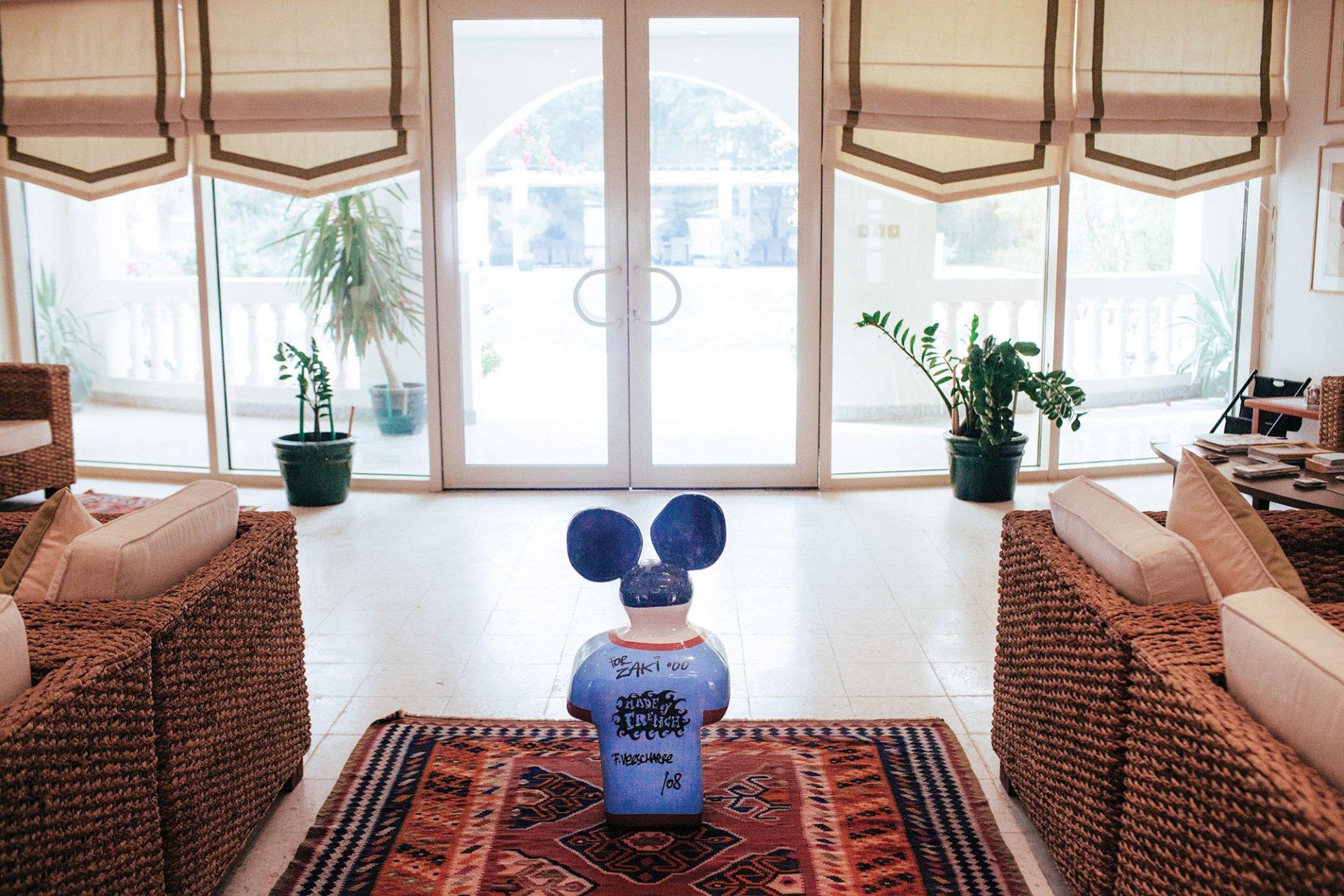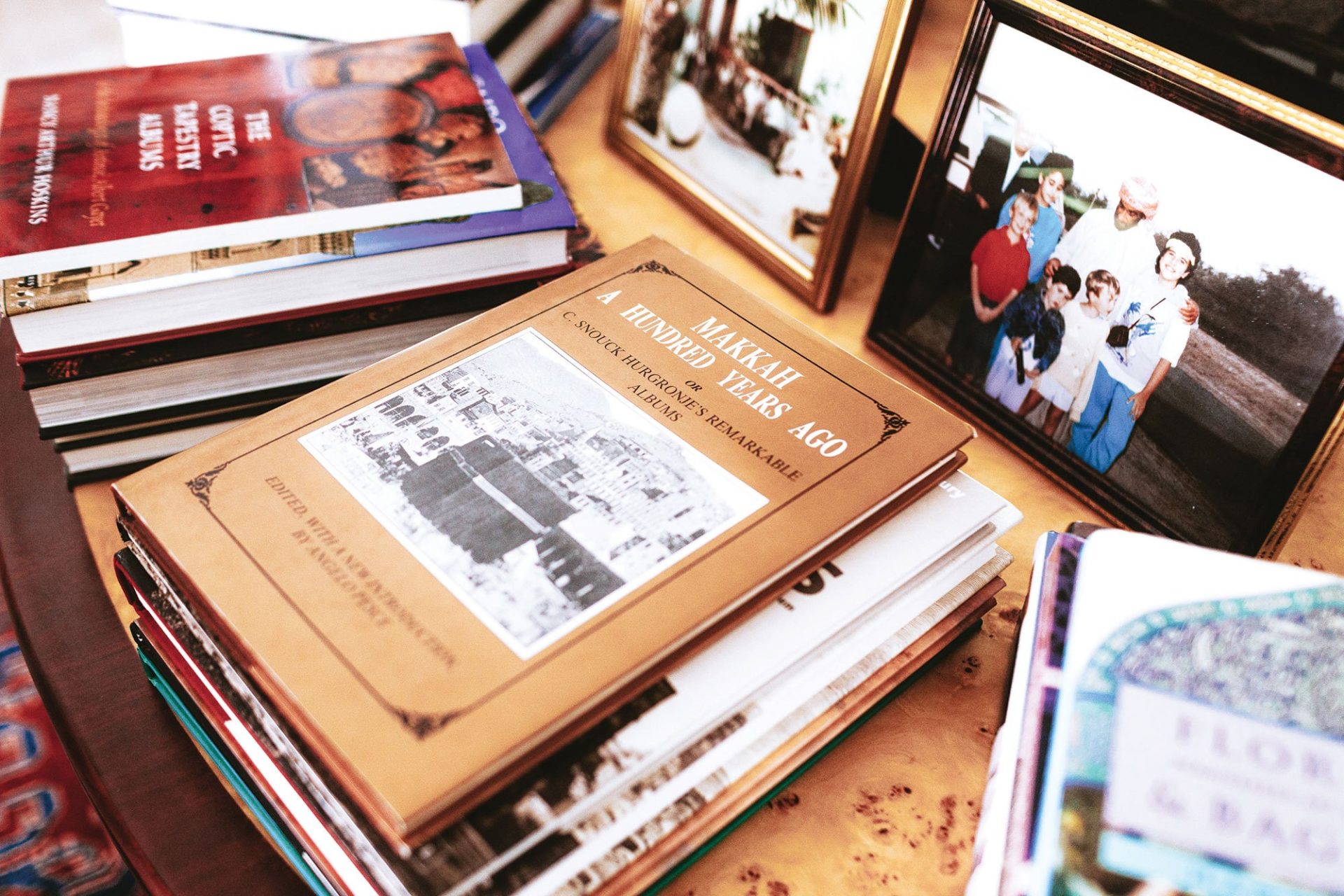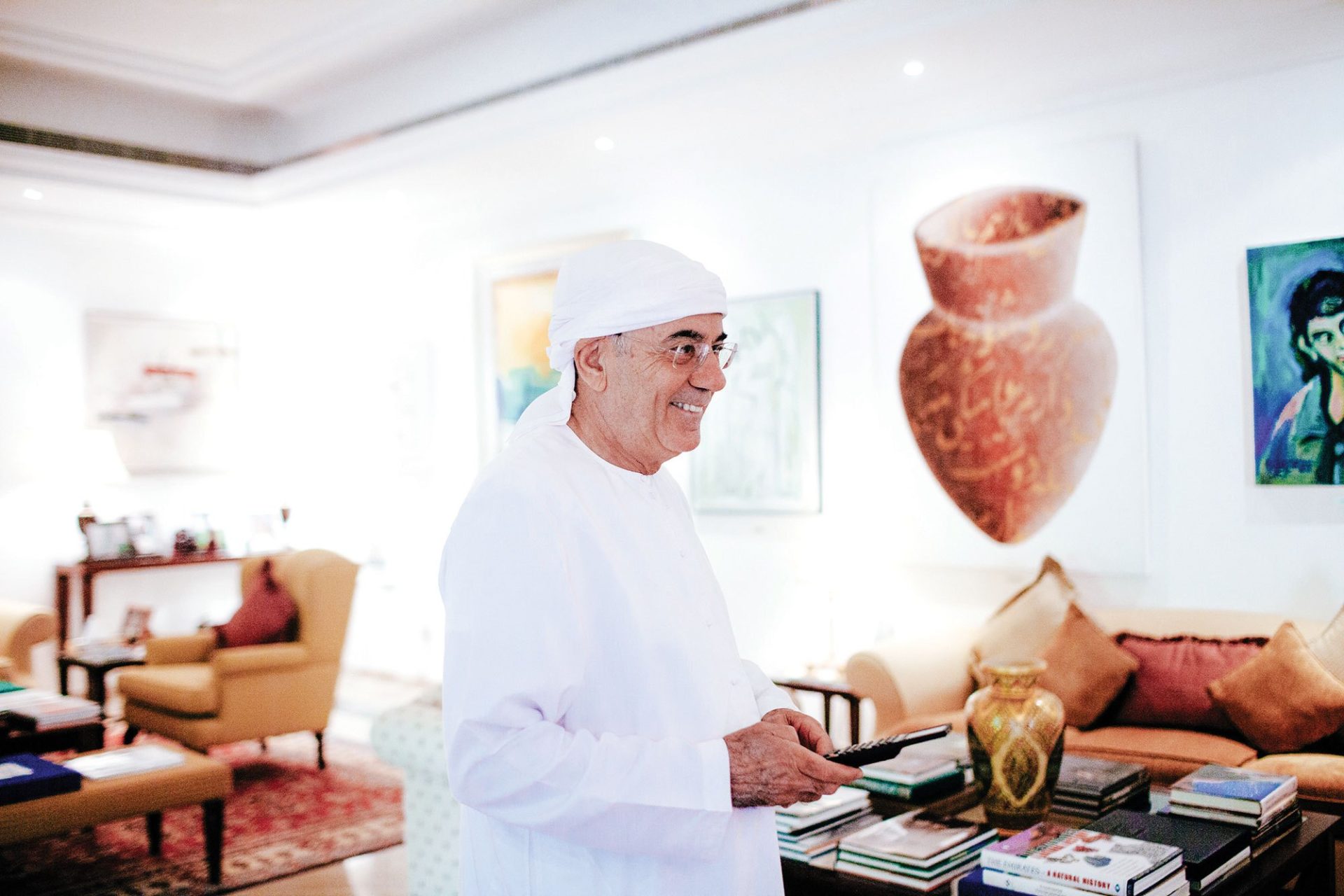 As an advisor for the International Arab Prize for Fiction, he recommends history books and 19th century travelogues as a tool for understanding the depths of Gulf history. 'Sometimes people come to Abu Dhabi or Dubai thinking that they've come to an oil sheikhdom that has only happened in the last 30 or 40 years. But there is a long history, with archaeological sites dating back 5,000 or 6,000 years and communities that lived here, that traded with Sumer and Babylon, with the Indus valley.'
In the future, he'd like to make his library available to the public, albeit with one clear policy. 'I don't mind people coming to look at the books and reading them, but I hate them taking them away,' he says. 'They are to be read, but they have to be read here.'