Within a week of arriving at Imlil, a small village in the mountains outside of Marrakech, I had hired two sets of skis at two different locations. I couldn't help wondering if I was the first person to ever do this in Africa. The first pair was used to ski down the 50 feet of vertical on the sand dunes at Merzouga, a desert outpost on the edge of the Sahara. As Canadians we were missing a great month of skiing in British Columba during April and thus, the thought of sliding down sand sounded too enticing to pass up.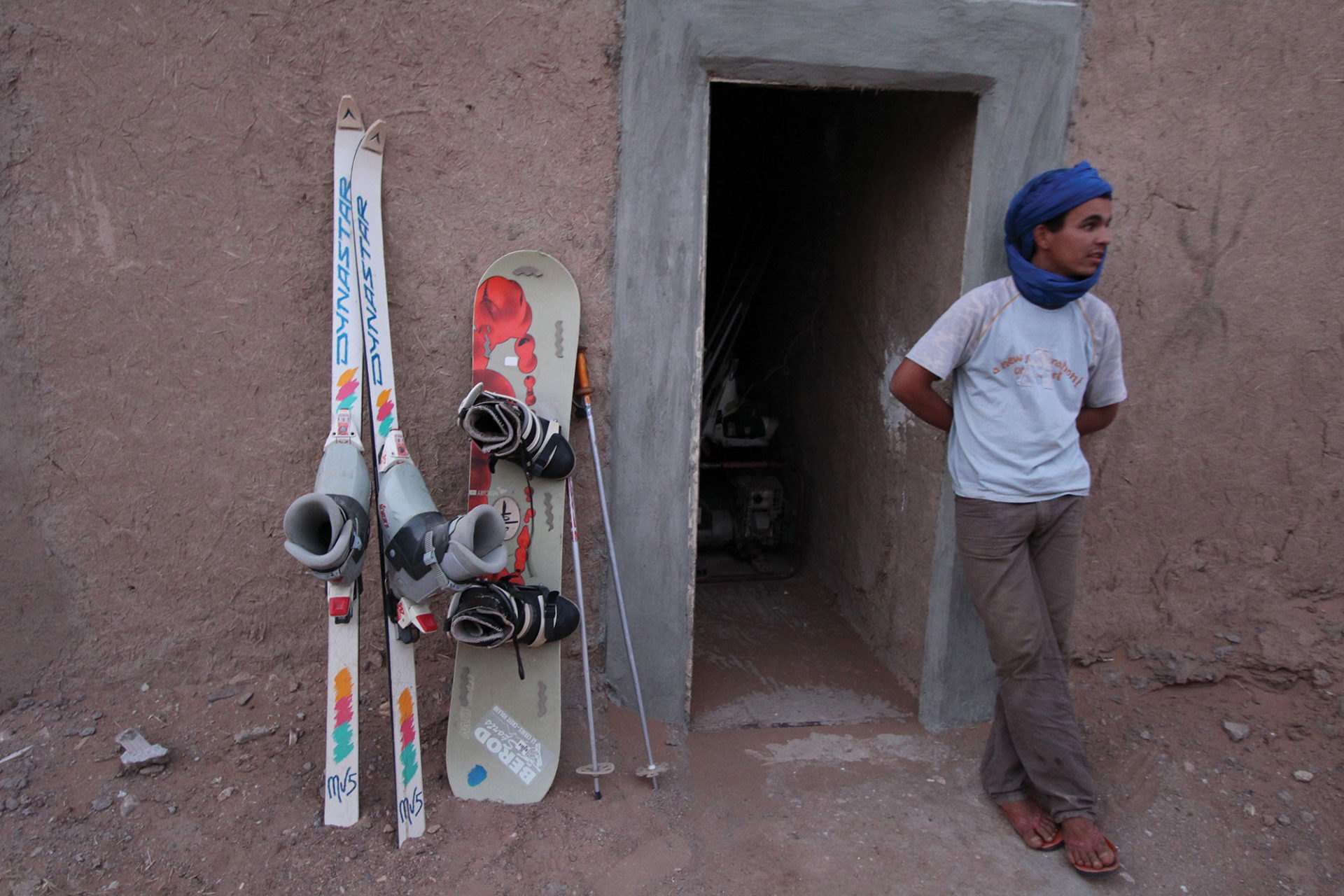 'I wondered if I was the first person ever to rent two pairs of skis in two different African locations in the same week'
However, on reflection I wouldn't recommend it to anyone. Without water, skis don't slide very well and without sliding it just isn't the same. We rented the skis from a man who could very well be the largest single ski owner on the continent. He had more than 50 pairs in the back room of his small hut, on the edge of what is known locally as Erg Chebbi – an 'erg' is a sand sea formed of the top layers of loose desert sand and shaped by the wind into waves. Although a far cry from the pistes we were used to, our ski-man was evidently waiting for sand skiing to become the next Whistler Blackcomb. We signed up to the adventure.
After horrible night's sleep in a Berber tent we were up at six, sitting on camels with skis strapped to our backs. We were aiming to make the dunes by sunrise. The camel ride, bumpy but pleasant, took about 20 minutes and carried us about halfway up the dunes. It was too steep for the animals to continue so we paused to take a series of photos of the pink- tinged dunes before continuing our hike up for a further 10 minutes. Strapping on the skis and taking up the poles, we had gathered quite an audience by the time we started skiing. Other tourists evidently thought relying on the wide and padded feet of the camels was a far more sensible mode of transport than thin skis made for speed. Nevertheless we pressed on and, after five or six laps of the 80-foot slope, we were exhausted. Plus, by the end of it we had to hike back into town as our camels, like the other tourists, had already departed.
A few days later we took it upon ourselves to take up our poles again, this time to descend North Africa's highest peak – Jebel Toubkal. Located in the Atlas Mountains, 63 kilometres south of Marrakech, the summit at 4,167 metres was first reached in 1923 but has since been climbed many times.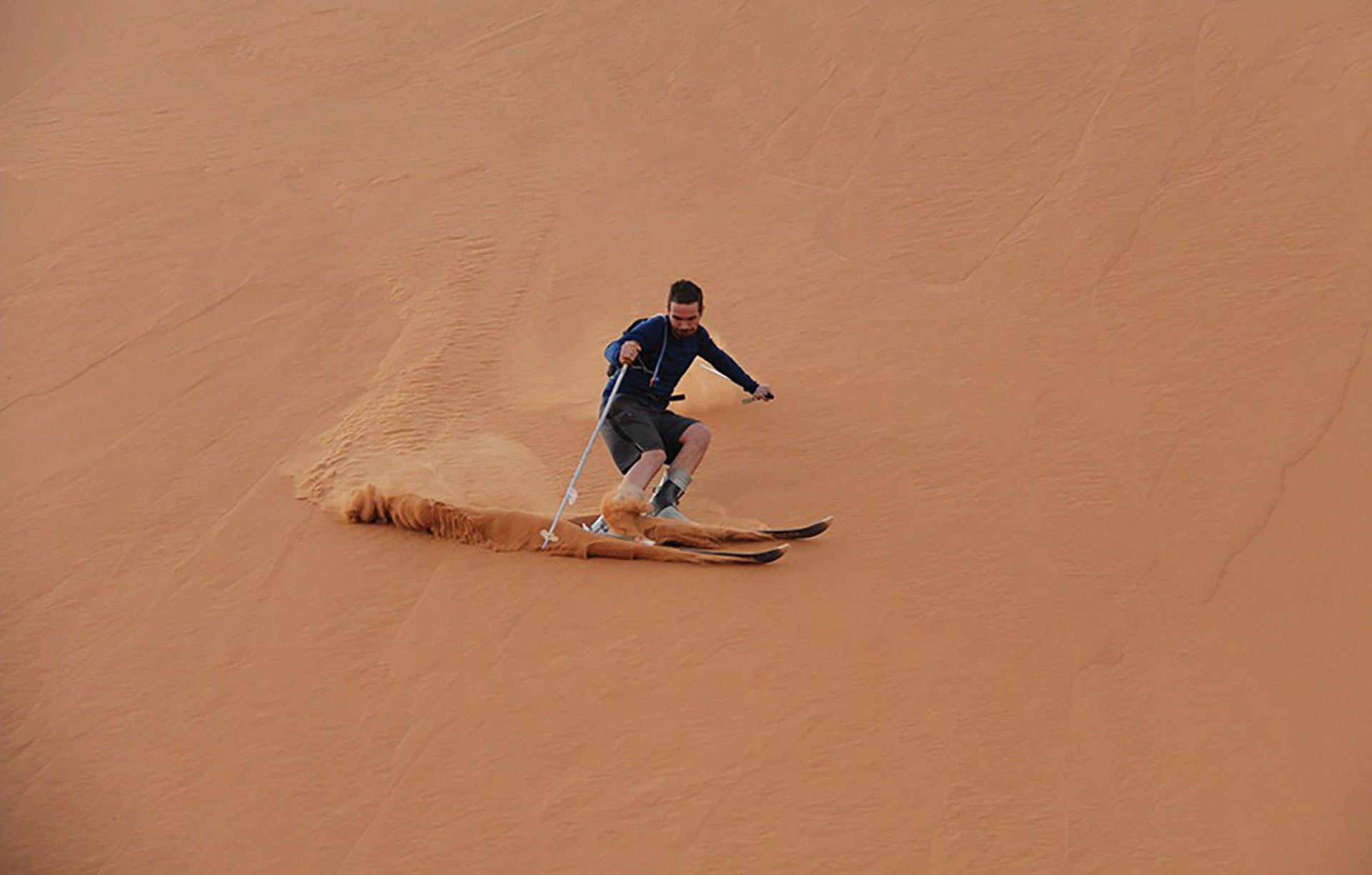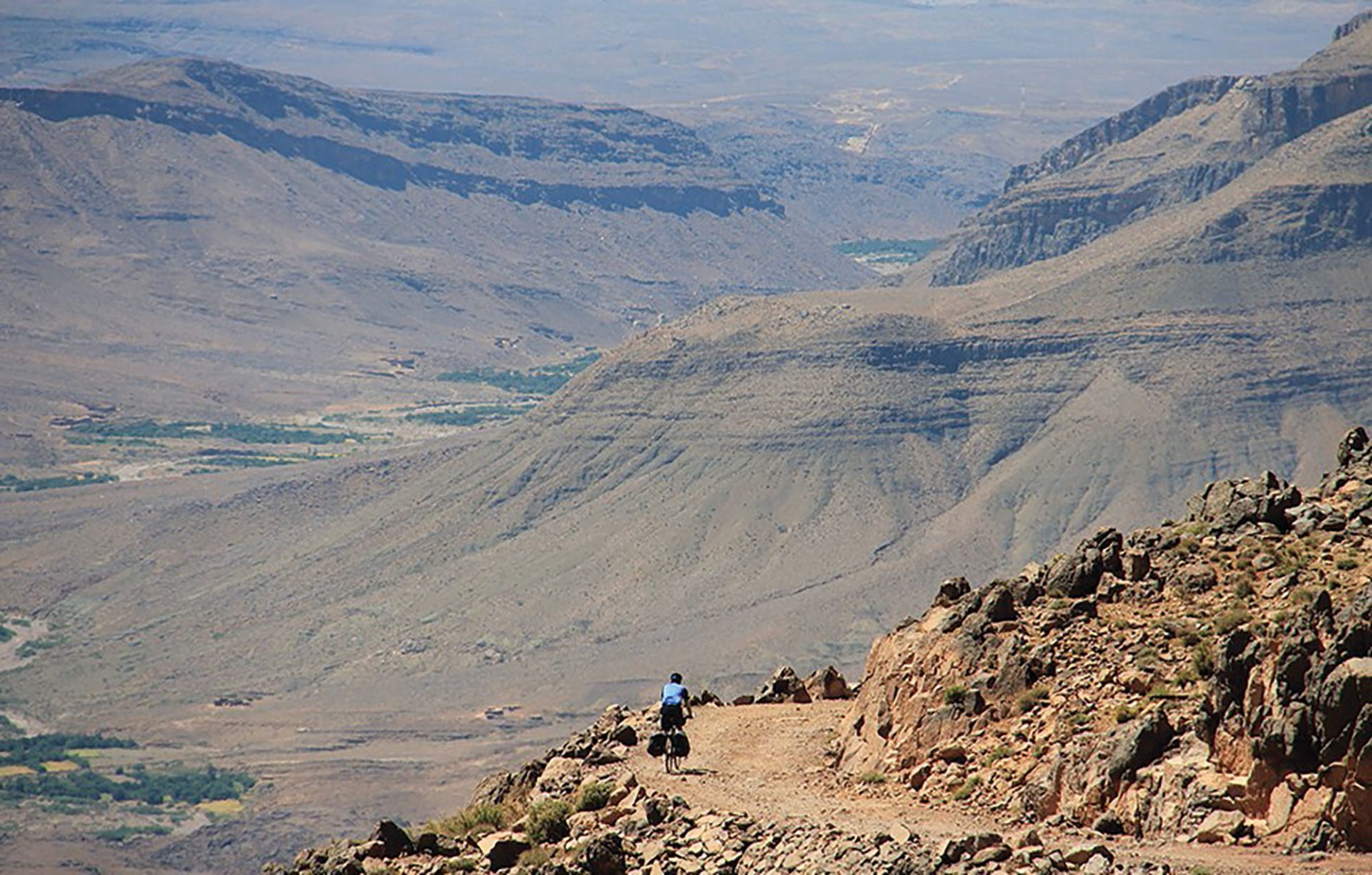 At the planning stage we hadn't banked on seeing the white stuff. We had thought we would be mostly on our mountain bikes and then taking a two-day hike through the flood plains of the village of Around to get to the top. But when we arrived and Imlil's skies greeted us with cold rain, we knew we'd see the white stuff and skiing was at the forefront of our minds.
The mountain range around Jebel Toubkal was a stark constrast to landscape of the Sahara and, despite the fact locals in town seemed surprised to see us suited and booted and ready for the slopes (their skiing season normally ends in February or early March), we looked forward to our journey. In a foolhardy attempt to save $4 each, we refused the offer to rent mules to carry our equipment so we slugged our skis on our backs and started off.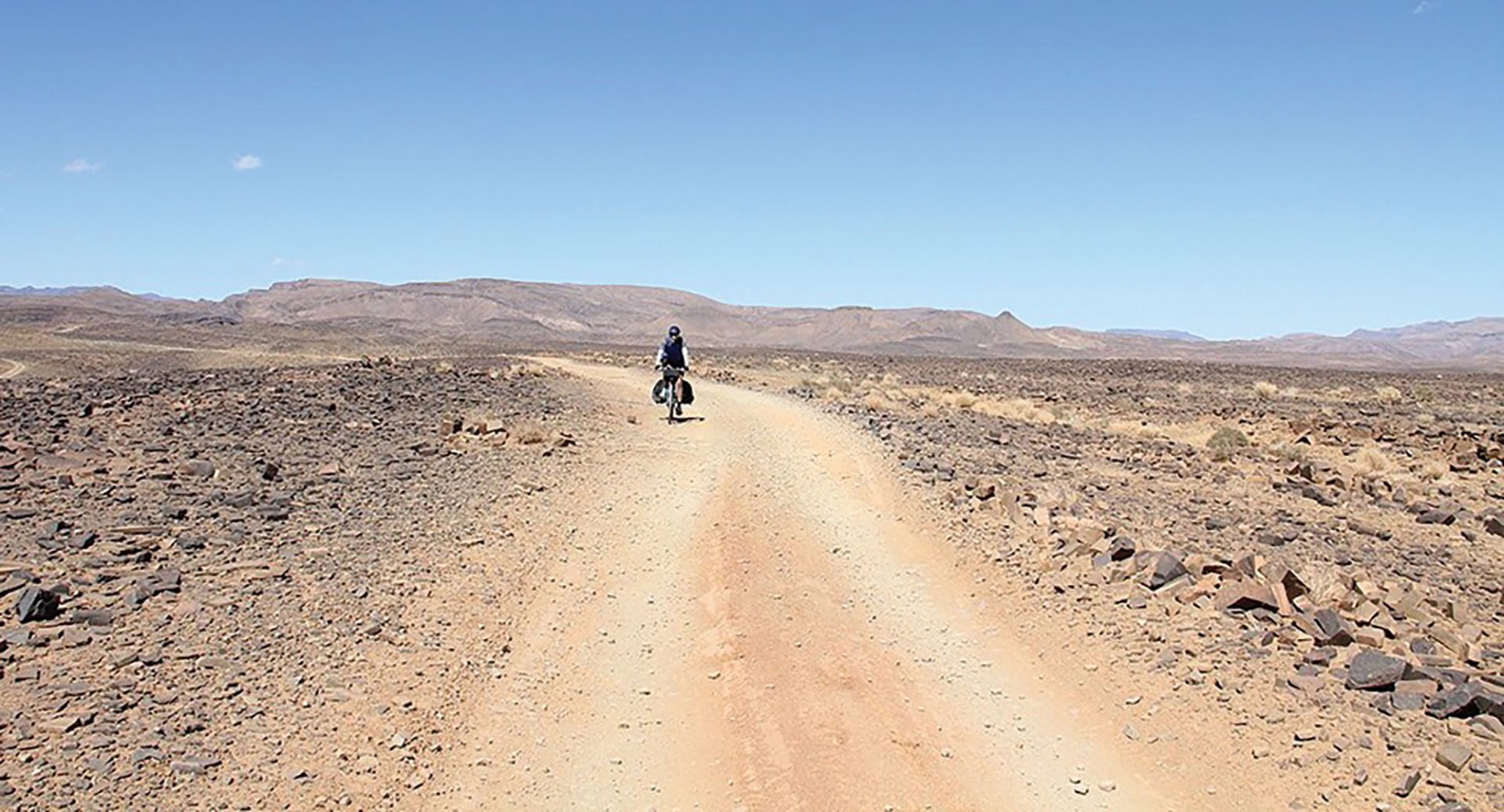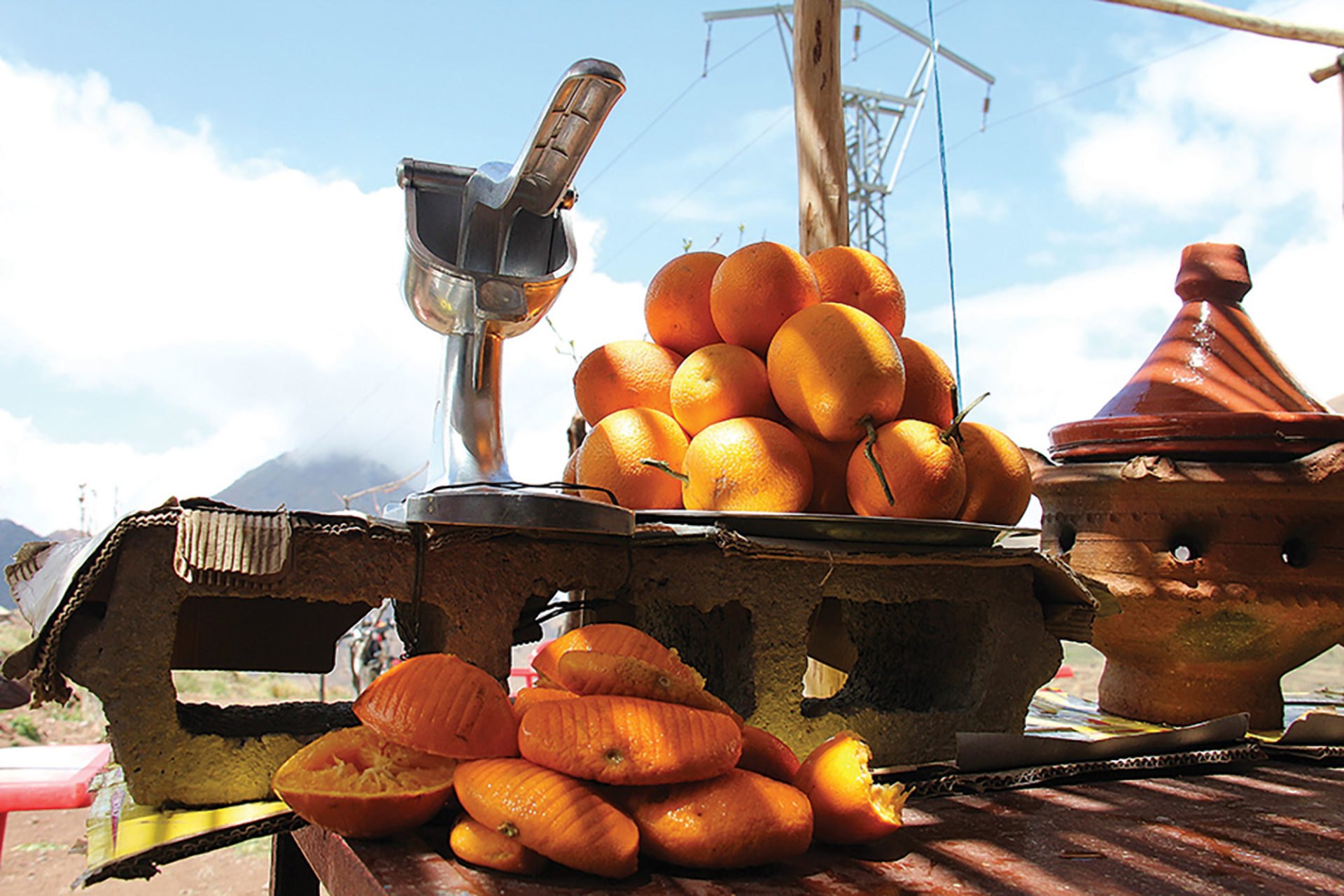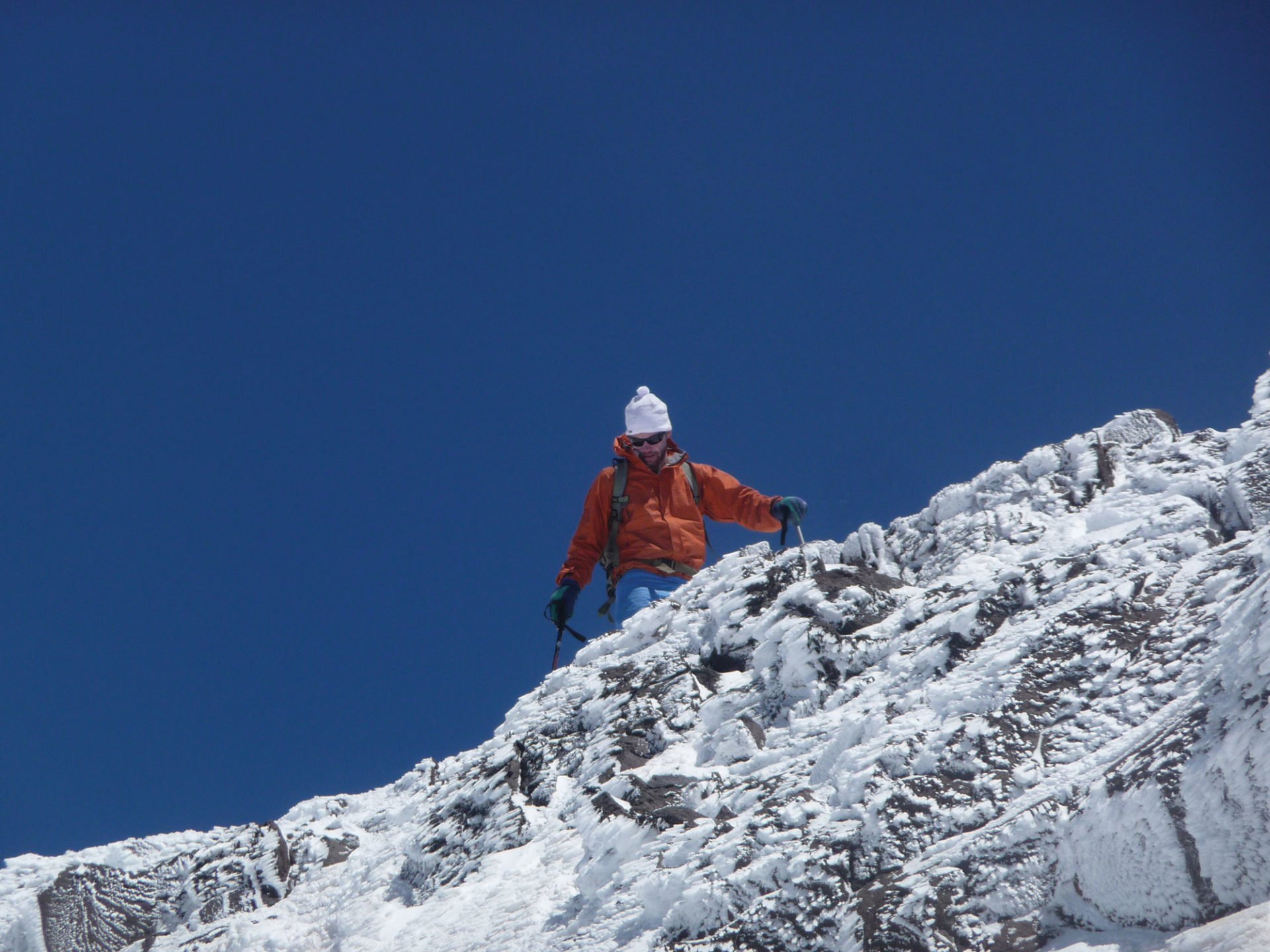 Within 30 minutes I realised I was not properly equipped for the cold weather and was forced to buy an ugly Moroccan sweater for warmth from a guy who amusingly called himself the 'Robin Hood of Imlil'. Not sure whether I was supposed to be the rich or the poor in that scenario I laughed and carried on wearing it for the first day of our two-day hike. En route we passed through terraced villages full of blossoming apple trees, herds of sheep and waterfall-strewn valleys, as well as plenty of delicious almonds and sesame seed-based treats which kept our energy levels up along the way.
After five hours of walking and two more people trying to convince us that they were named Robin Hood (I suppose it was some kind of community joke) we arrived at the refuge run by the Club Alpin Francais, a mountaineering club who run this hostel-style building so that enthusiasts like us can have increased access to the local peaks. We were greeted by warm glasses of mint tea poured from three feet above to ensure it had enough frothy head, or 'turban' as the Moroccans call it. The refuge – which looked more like a castle to me – was an amazing place filled with people speaking all manner of different languages from numerous countries. But, unfortunately for us, at night we were packed into a bunkroom with 35 others – snoring sounds the same no matter what language one speaks.
The next morning the skies had partially cleared and there was a sense of energy and anticipation. The ascent was relatively straight forward, about three hours of climbing on skis which took us to within 100 metres of the summit. The last stretch was too rocky to bring the skis. Although it was a bit exposed and nerve racking without crampons we made it and soon enough were standing on the summit in the sunshine looking towards the Sahara desert. There is something odd about being able to see palm trees below you when you are standing on snow but I wasn't complaining, it was a moment of true relief and excitement. We had overcome so many unknown obstacles and the rain and wind of the day before had made us think our chances of reaching the summit were slim at best. So we drank in the views and relished them.
'There is something odd about being able to see palm trees below you when you are standing on snow but I wasn't complaining'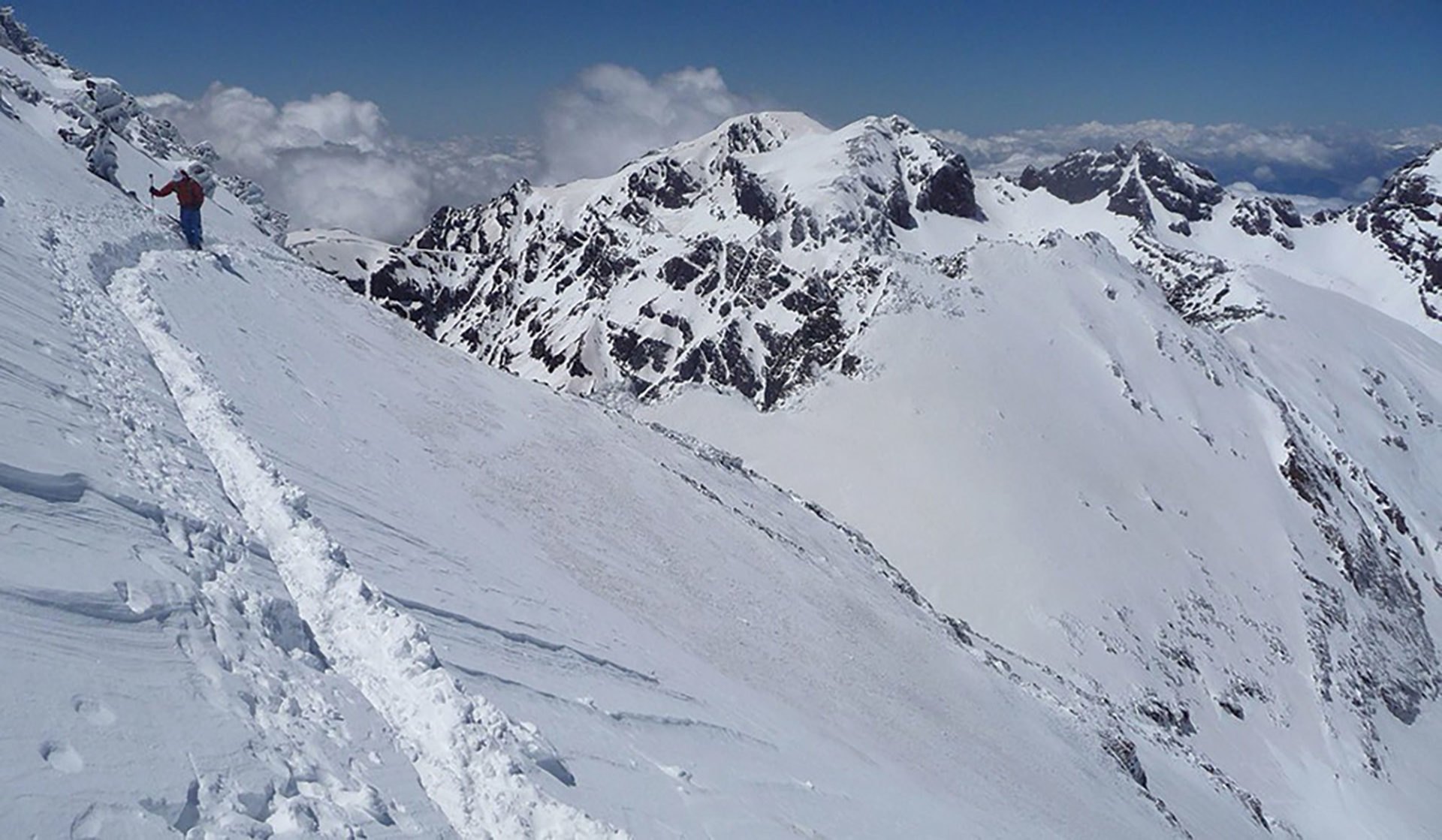 The ski down was as good as it could be – given that our boots were three sizes too small and lacked the essential buckles to secure us in. The fresh snow had turned into a heavy mush, making turning excessively difficult, and the strong desert wind that had hampered us before had blown sand onto the snow, giving it a brown tinge. Slowed by our equipment and the conditions, it took us about half an hour to descend back to the hostel. Despite it all, when we sat and shared stories of our climb it had all been well worth it. It was an experience we will never forget. On the way down we even splashed out on a mule to carry our skis. It was the best $4 we'd spent in a long time.