Paper Cup is very much the nucleus of Mar Mikhael's wave of new, independent businesses. A small, cosy bookshop and café; each of the hefty hardbacks and design-conscious kids' books on sale are curated and shelved by owner Rania Naufal. 'I've been working in Beirut for the past 10 years on the distribution side of magazines, but I realised that there was a gap for something more specialised in terms of photography books. I always had trouble getting hold of them myself, so I started from there.'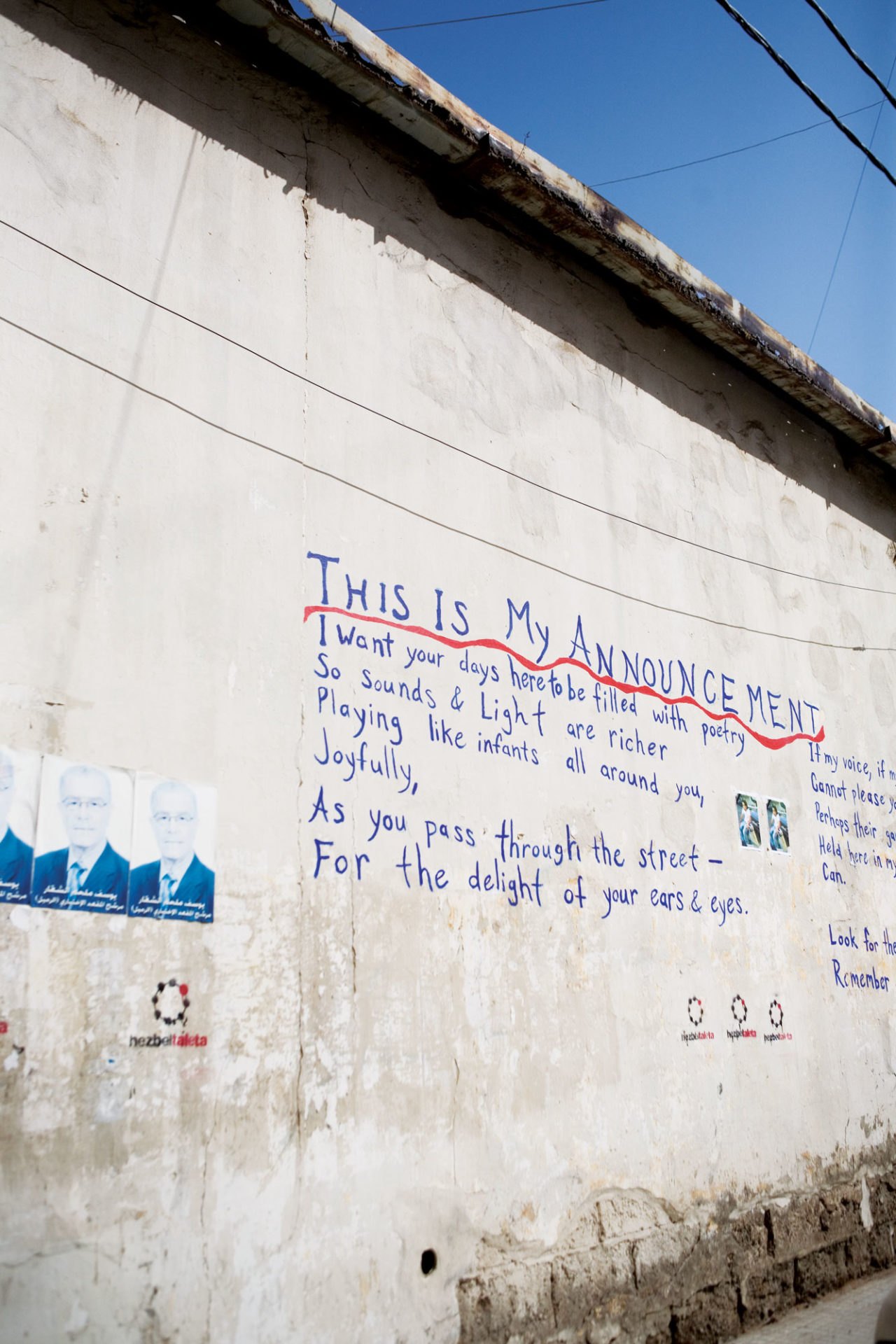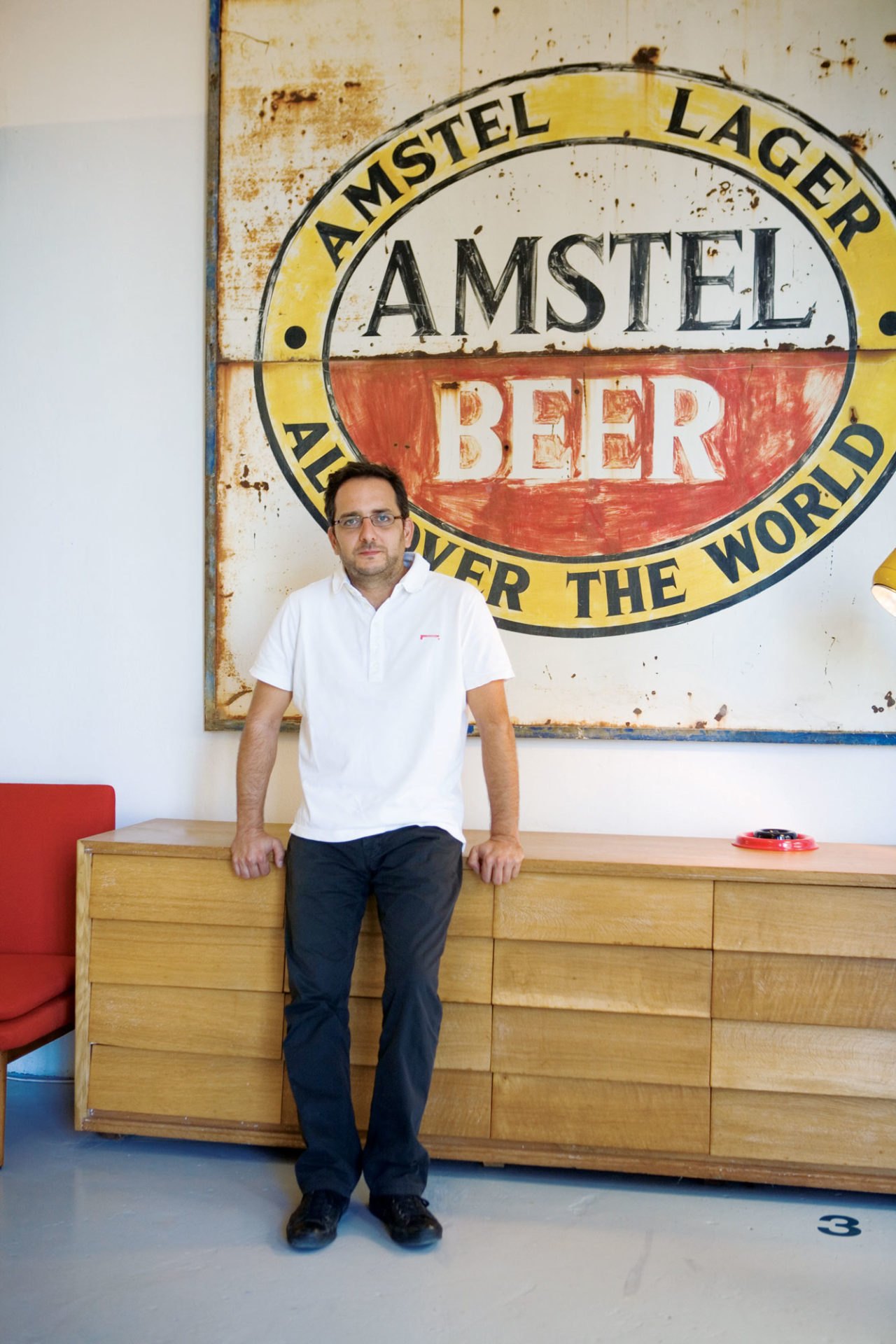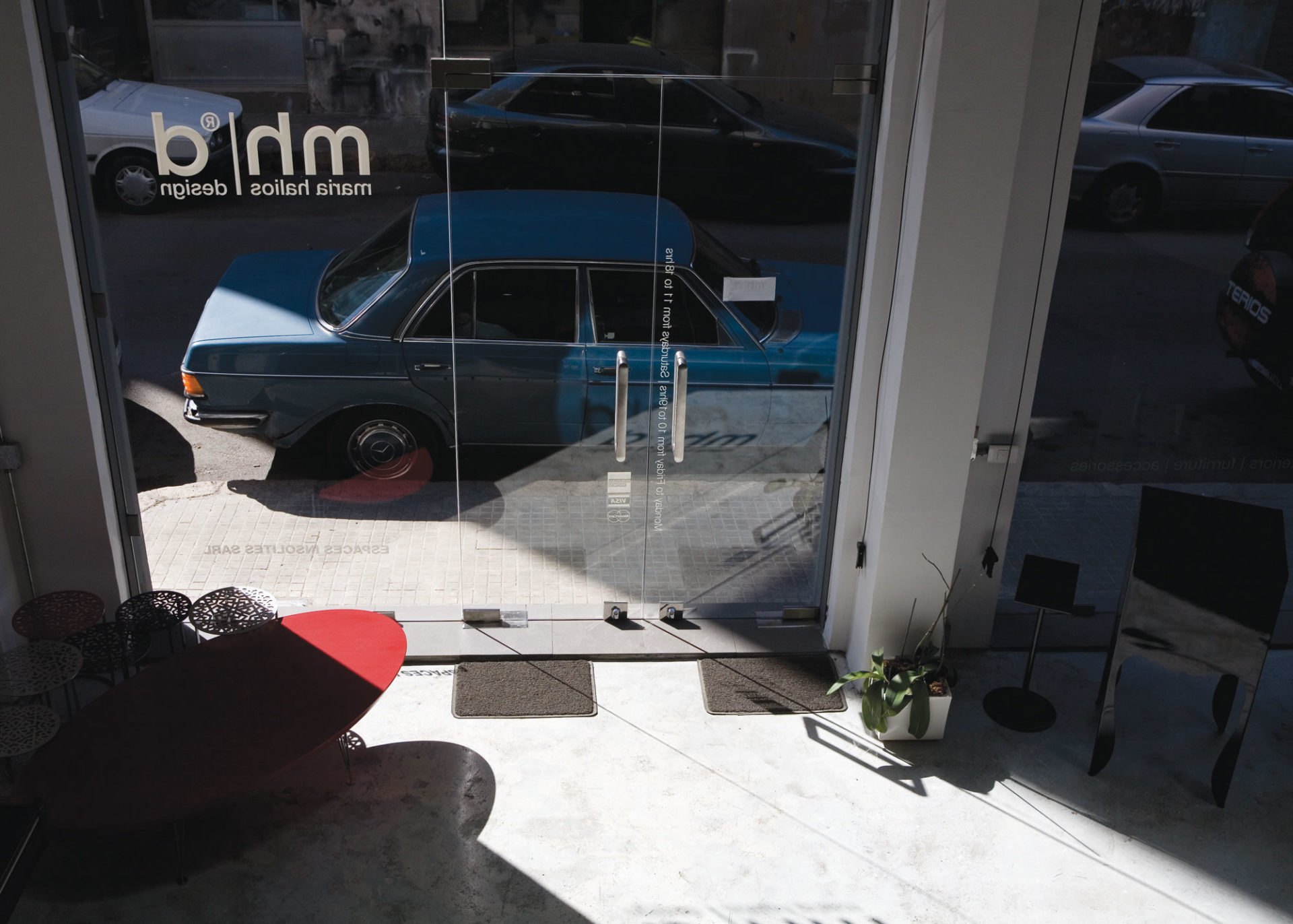 Paper Cup now holds a formidable selection of books on architecture, contemporary design, inspiring miscellanea and photography. Browsing through the titles, it's easy to sense the hand-picked process that typifies the selection: 'A year on I'm starting to know what appeals to my clientele.'
Rania notes that as new businesses move in, rents are certainly rising. 'I'm sure they've doubled since last year because there's been a huge interest in the area. When we moved in, the guys from garages around us were a bit like, "Who is this new person?" But now they're pretty cool. There's an old rental contract protection law, which protects some of the rents of older tenants. But I really hope the garages are going to stay.' papercupstore.com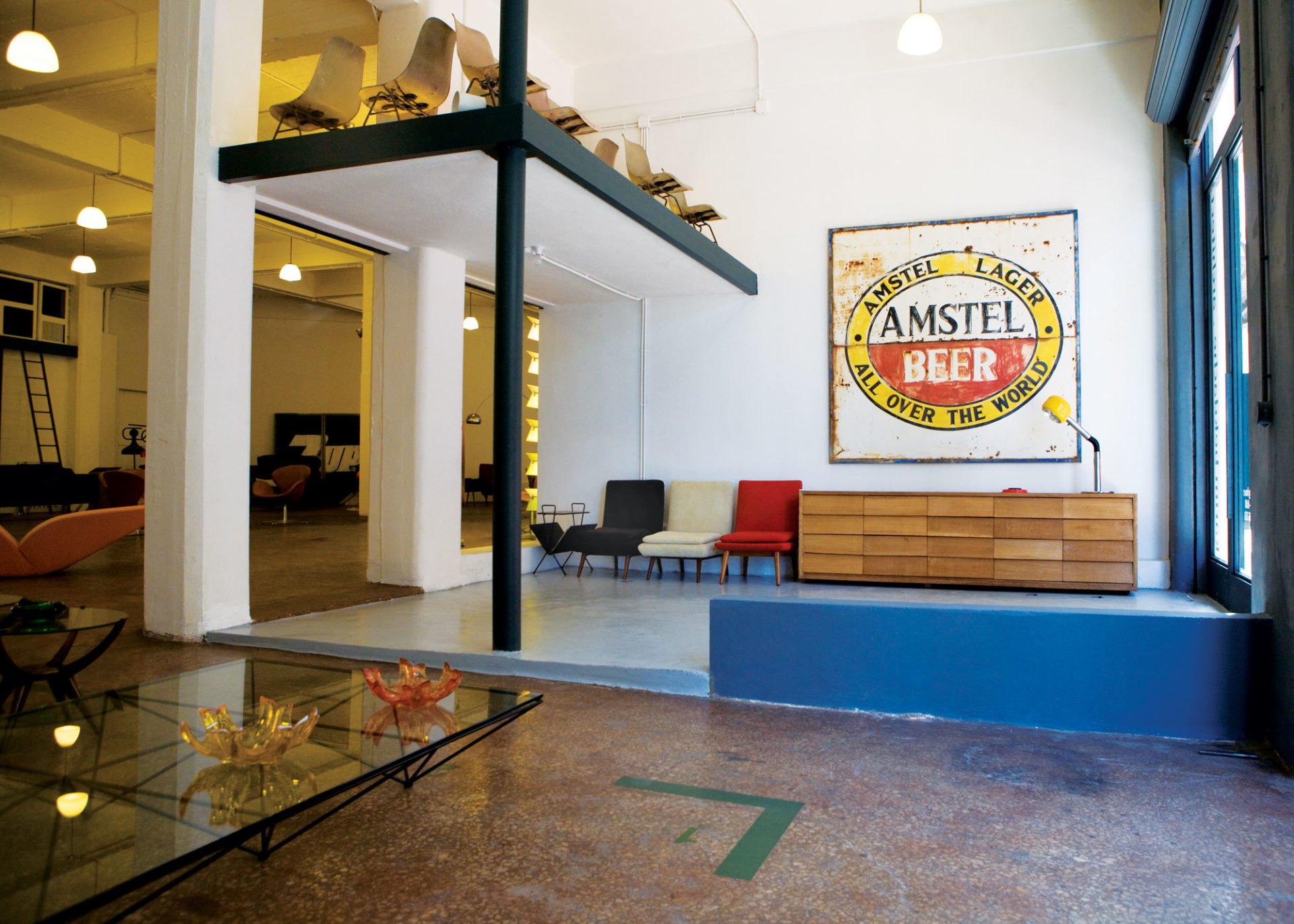 Twelve stripped Barbies hang suspended by fairy lights in the shopfront of Pink Henna. 'But they're not real Barbies,' says Naela Nammour, whose enterprising rummaging has stocked the entirety of this boutique of vintage items. 'They're actually cheap ones that I found it in a market in Syria. When I opened, it was all fake grass in the shopfront and three gnomes with a big kitsch bird, and lots of paper lanterns.'
Naela spent 20 years in Paris as a fashion designer. 'When I came back to Lebanon, I didn't want to make clothes – I used to work for big companies in France so to make my own small thing was not what I wanted to do. One of my hobbies is to collect old and interesting things, so I thought, "Why not make something out of this?'"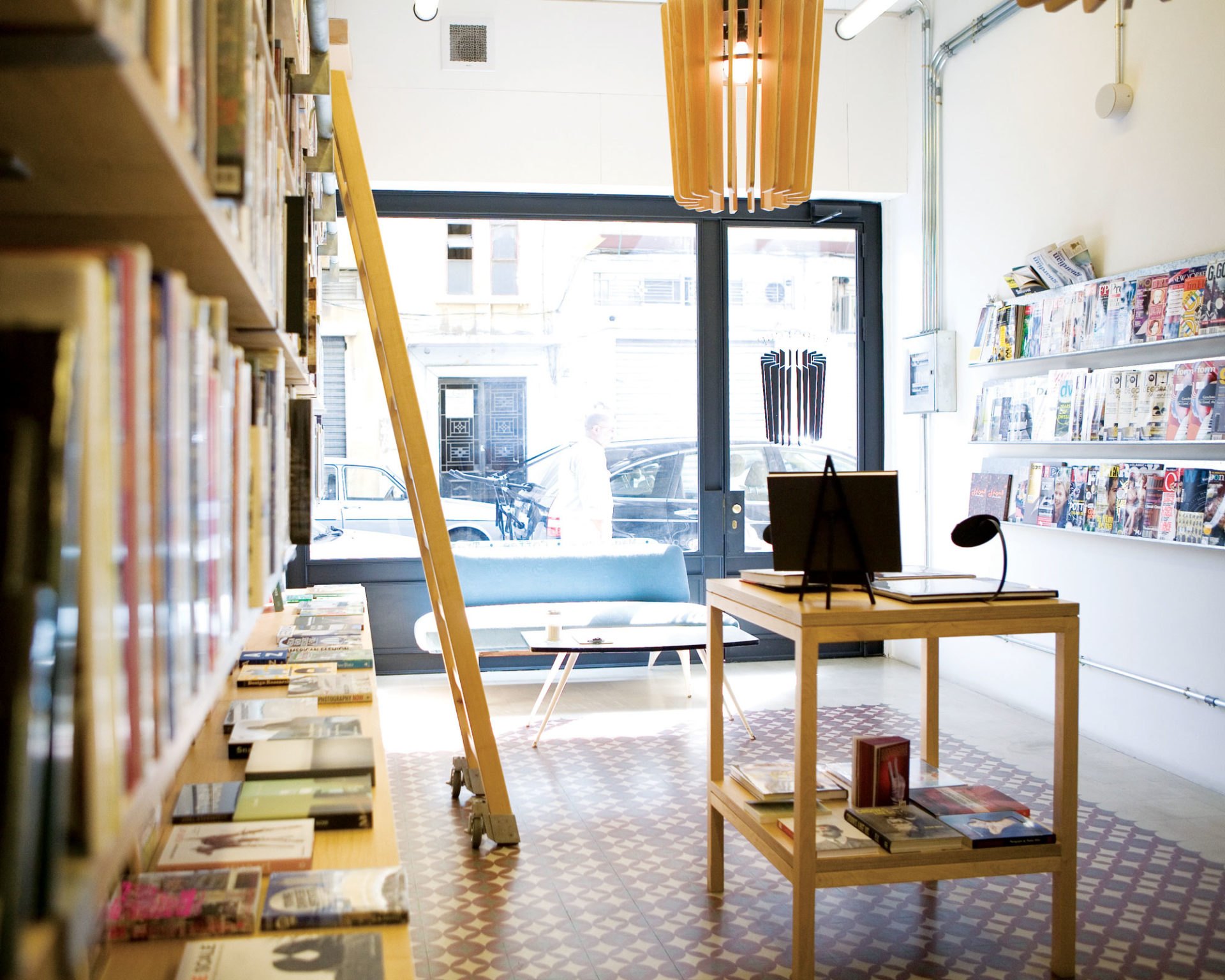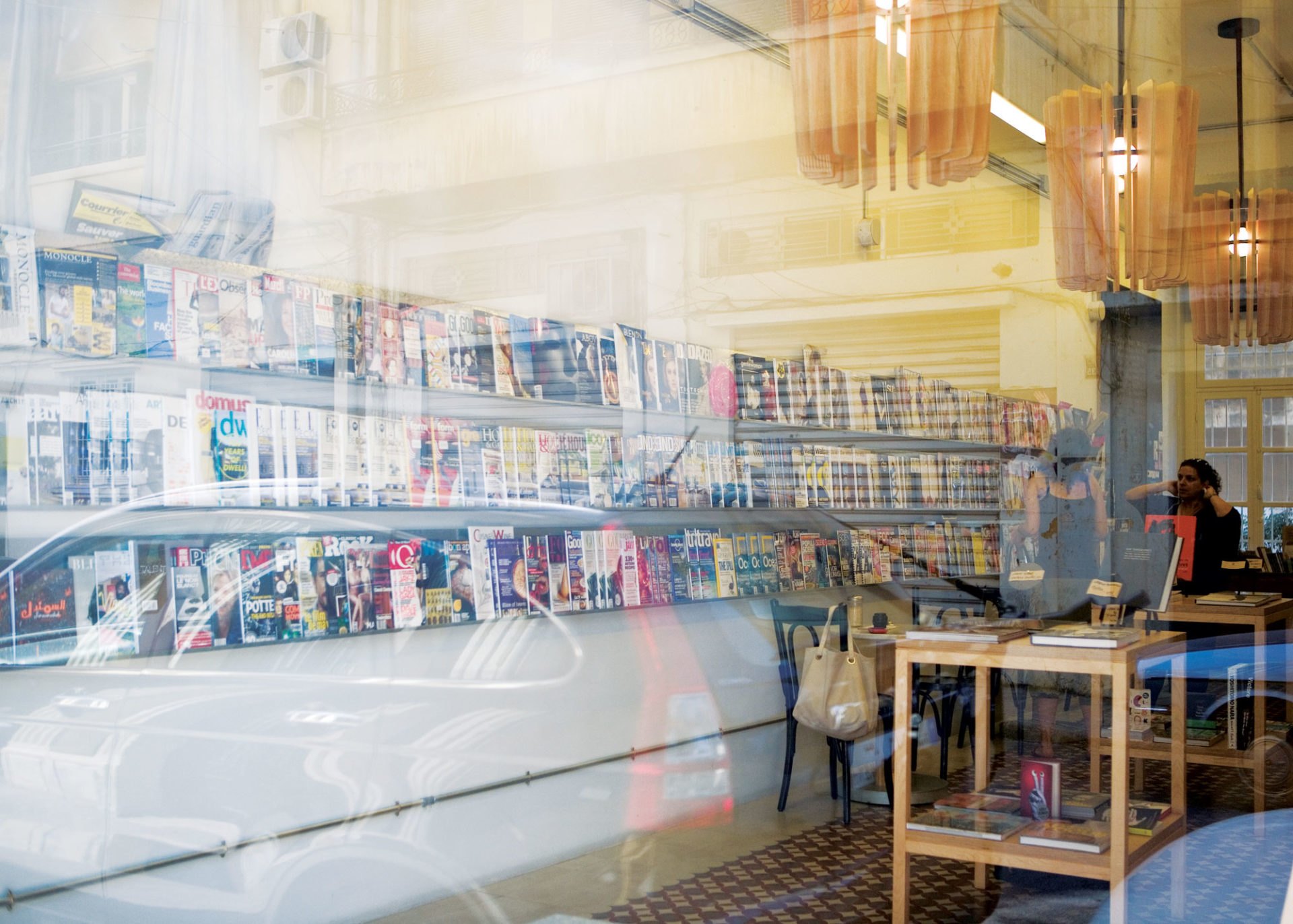 Paper Cup now holds a formidable selection of books onarchitecture,contemporary design, inspiring miscellanea and photography
Pink Henna's collections include ornate homeware, strange and wonderful embroideries, a handful of selected vintage dresses and decorative paraphanelia polished back to life. Naela tells us that finding cheap vintage items in Beirut is getting harder as demand increases, and that Basta's market's sellers have got wise to the newfound desire for oldness. 'Now the guys on Basta know the prices and it's expensive, but 10 years ago they didn't know the value of these things.' She now gleams the majority of her items from flea markets and dealers in Paris and London. She suggests that it takes some work to get the local market into the idea of vintage. 'Jewellery is easy to sell, bags less so. But it's still hard to sell vintage clothes here in Beirut.'
Formerly a dilapidated chocolate factory, Maria Halios has transformed the space into a breezy and airy gallery to showcase her industrial-esque furniture designs and provide headquarters for her interior design firm. 'I like to work with rough materials in a sculptural way,' says Maria. 'I use steel, bronze, and other metals as I think I can add a feminine touch to them.'
There's a surprising disparity between the appearance and tactile experience of Maria's designs. A sheet of aluminium has been shaped into a lotus-like flower, meaning that the feel of the serving plate is completely at odds with its softened look. In the same way, her latest collection of desks feature elongated beams of smooth steel that connect from the table top and extend luxuriously to the floor. This effect seems to mute the harsh, metallic solidity of their colour.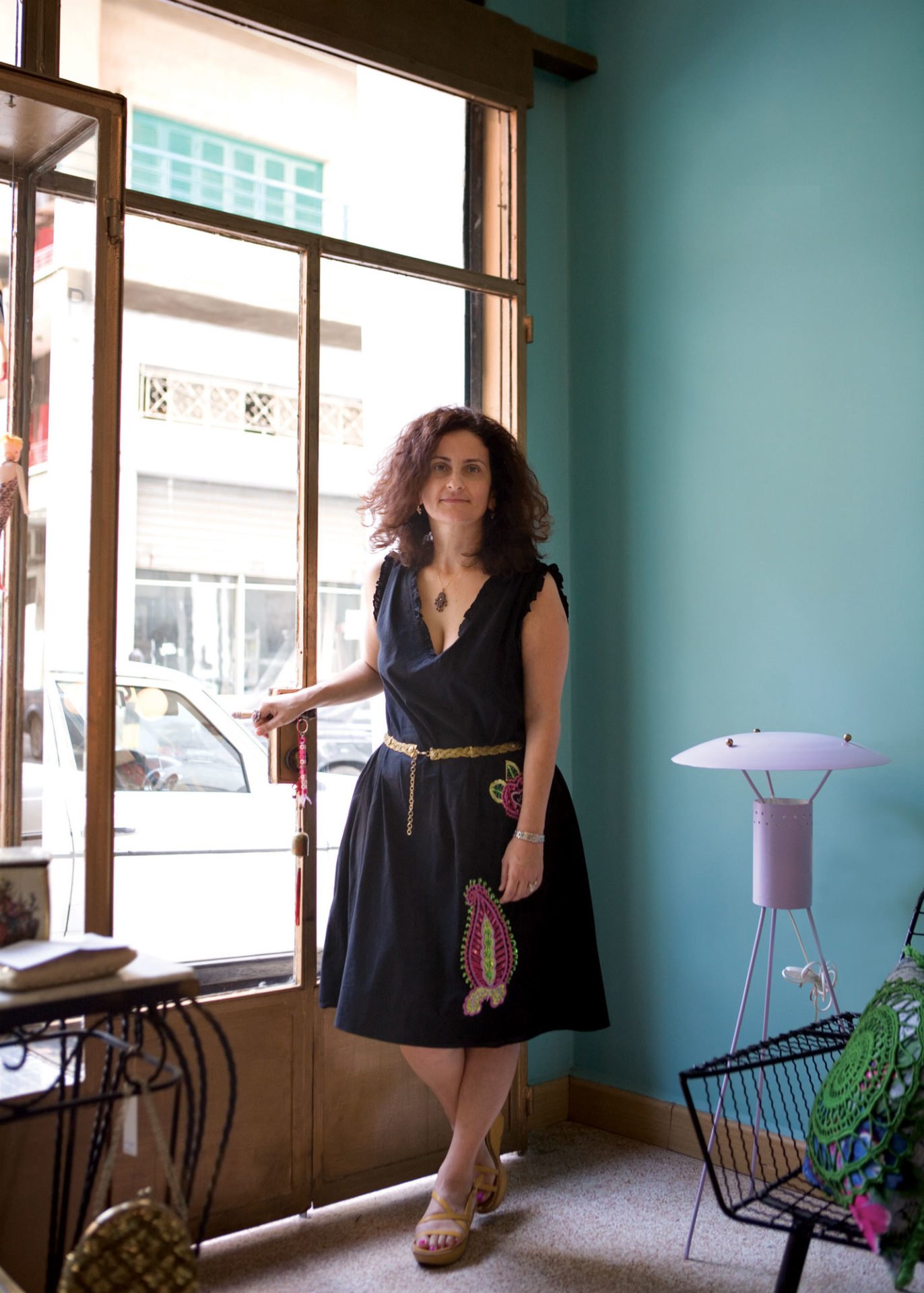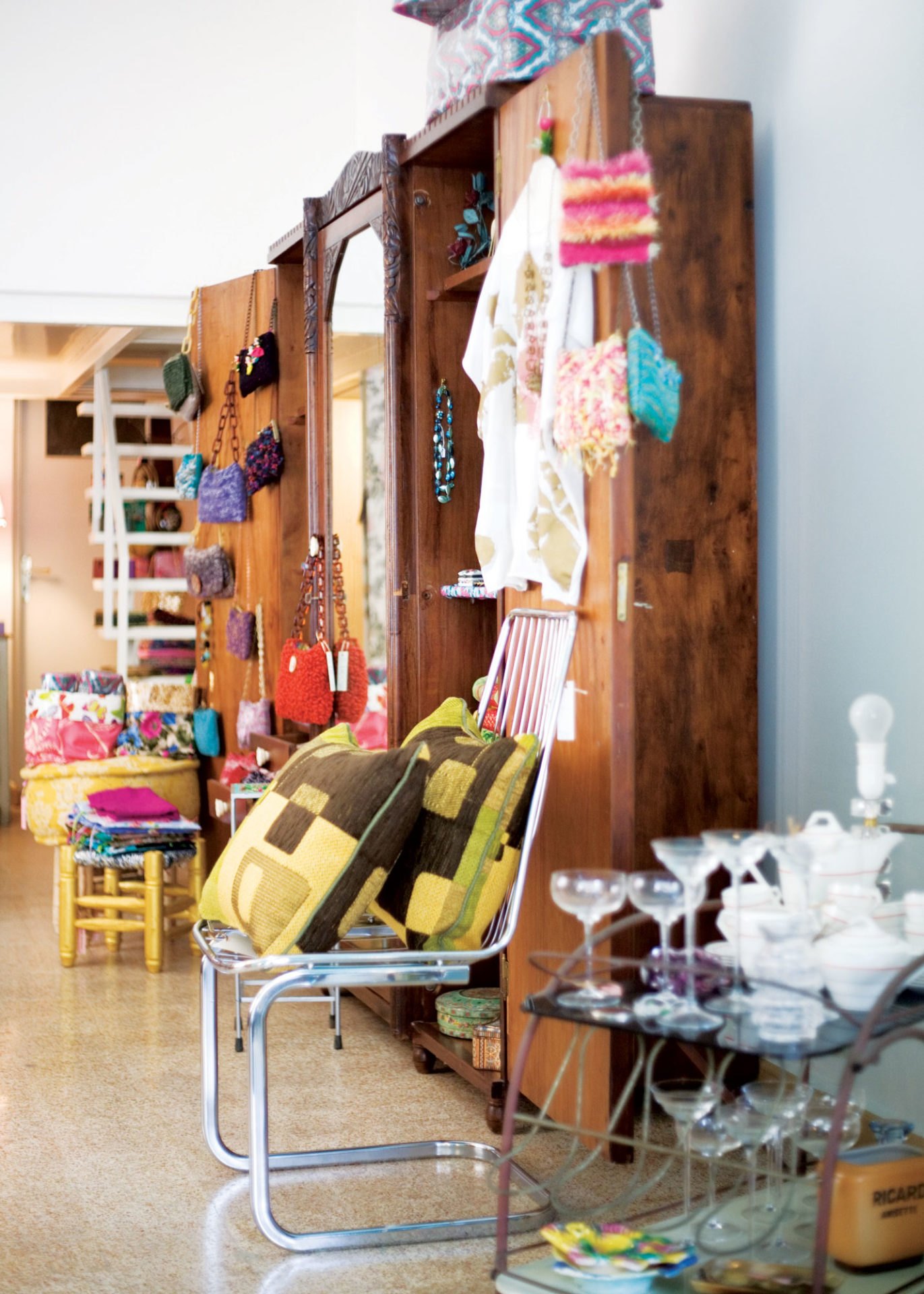 Jewellery is easy to sell, bags less so. But it's still hard to sell vintage clothes here in Beirut
'Mar Mikhael was not that hip when I moved in, but the industrial atmosphere of the place has attracted designers. There's a lot of energy all around you here, with the garages and light industry.' Previously an interior designer in France, Maria explains that the Lebanese market was tough for a long time but is getting better. 'I think it's true that the number of people locally who want contemporary furniture is growing, but these are quite often people who lived abroad or travelled a lot and are more open to contemporary design. Plus you must remember that people were always buying foreign designers, so for them to trust and buy local design needed time. It was really hard for many people to understand that they can have locally produced furniture at a level of international finishing.' mariahalios.com
'The '50s and '60s were good years in Lebanon,' says Karim Bekdache, architect and purveyor of fine, iconic furniture from the middle of the last century. 'Lots of people had good incomes and they would follow the furnishing trends of that time.' Bekdache now travels around Lebanon collecting and sensitively restoring chairs, desks and lighting from that time. He sells his finds in a showroom attached to the HQ of his architecture firm, with some of the most brilliantly executed pieces coming from an abandoned hotel on Beirut's corniche.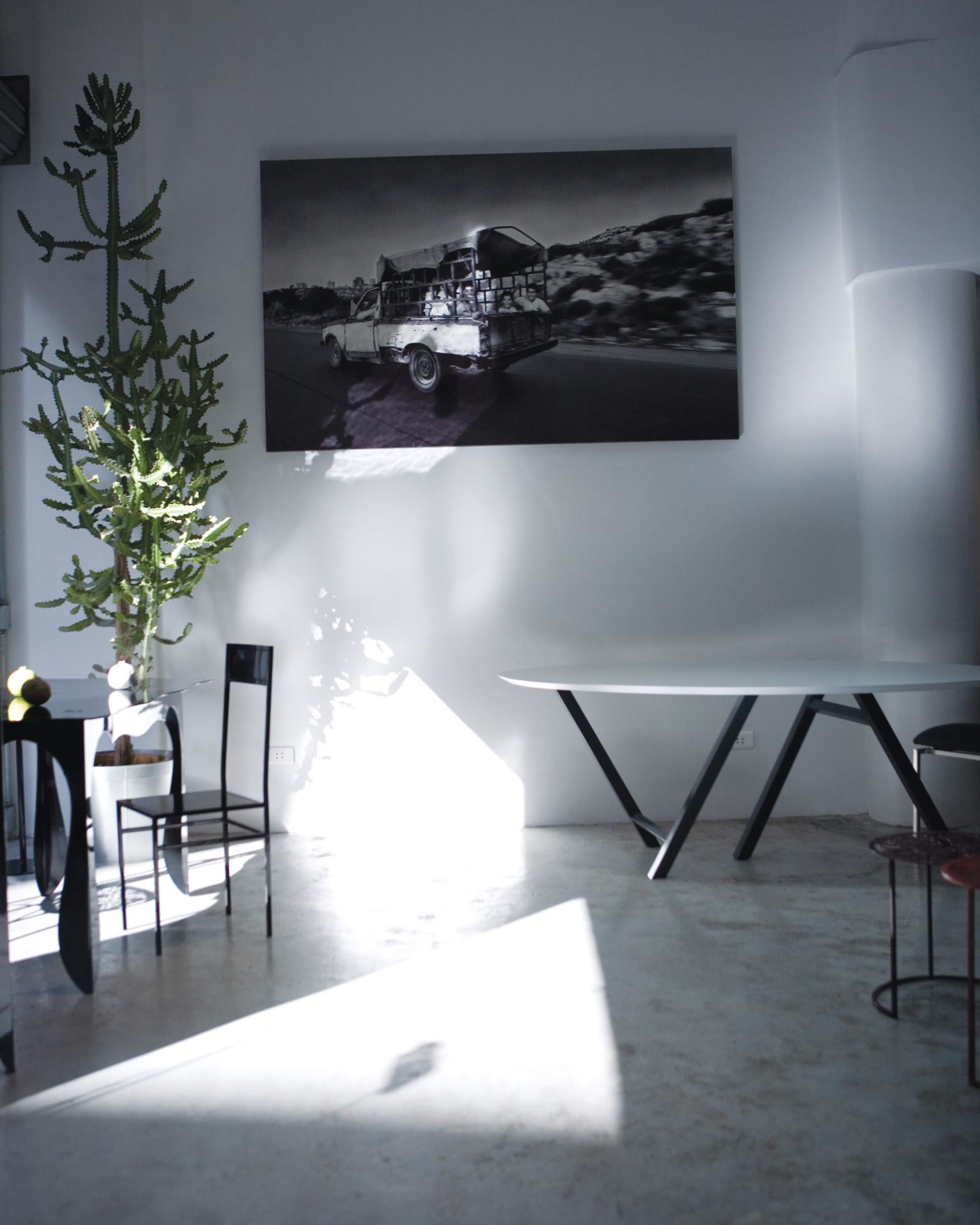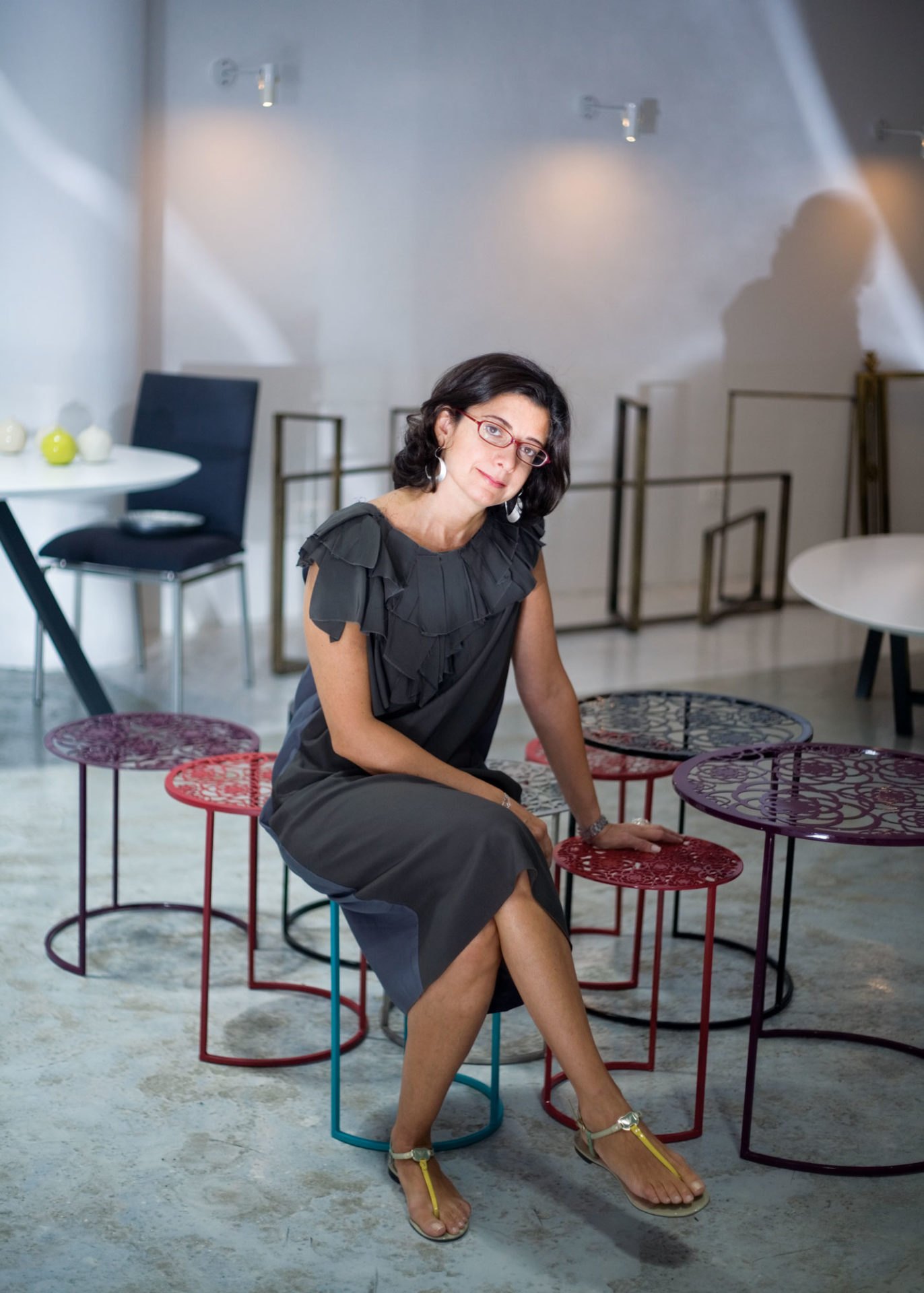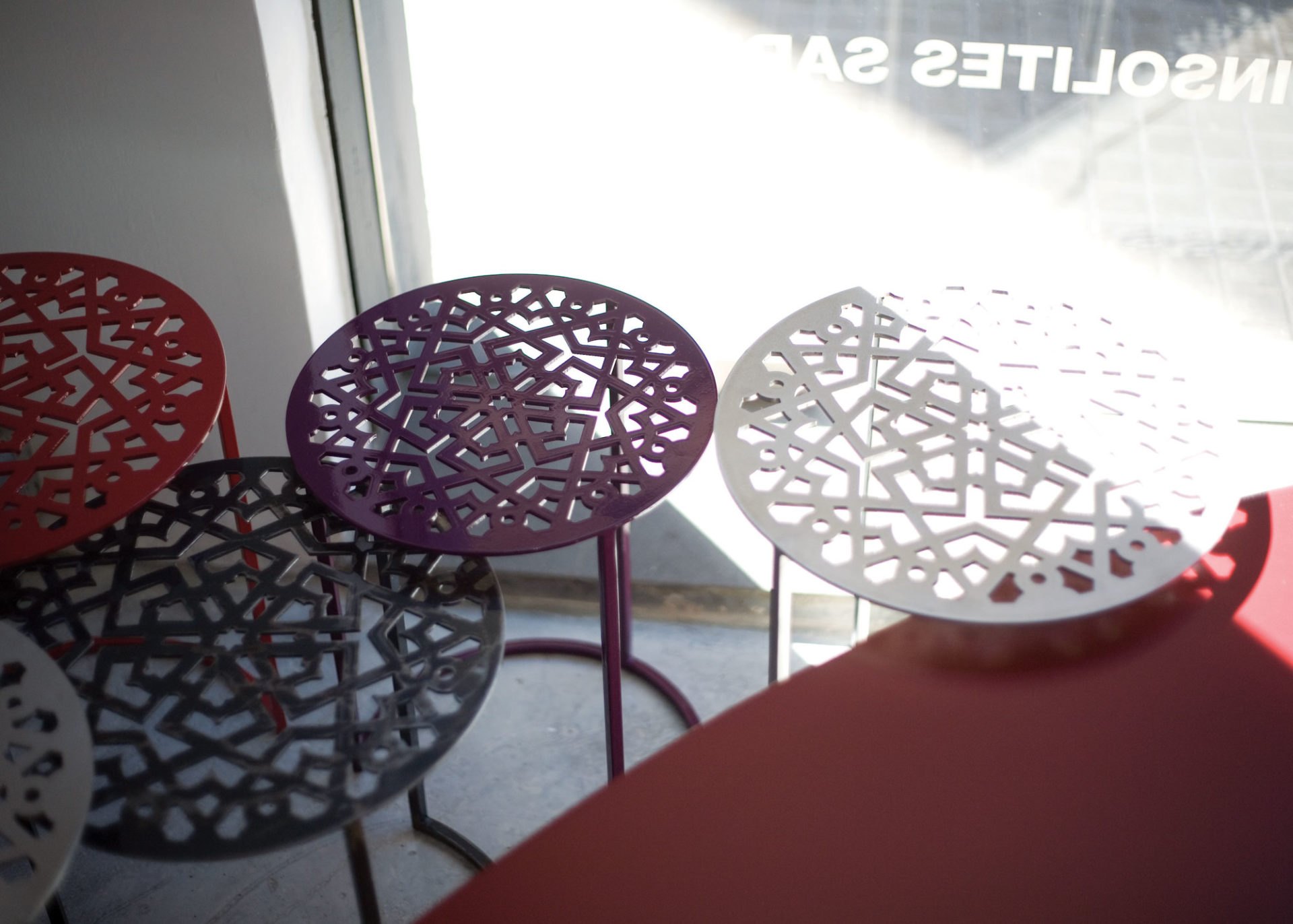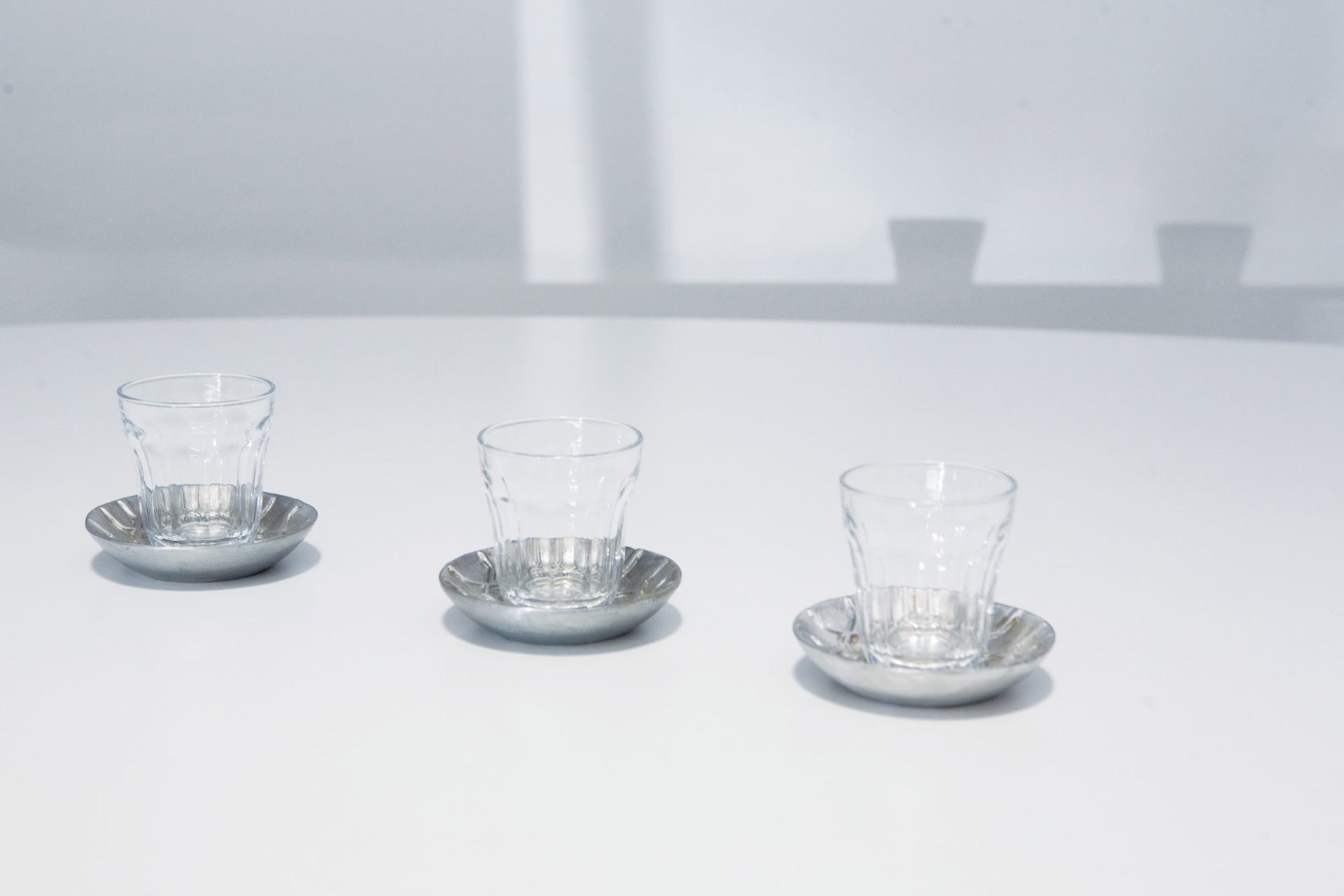 I like to work with rough materials in a sculptural way. I use metals to which I think I can add a feminine touch
'This was an old mechanics shop, with a high ceiling,' he tells us. 'At the time it was very affordable but that's changing as the area becomes more sought after.' Bekdache heads up a team of six people, and the architecture firm has been active for the past 16 years. Projects in Beirut have included a number of private residences, boutique shops, and the restoration and return to former glory of the '50s 'City Theatre' in Hamra.
Dotted around the showroom are a number of cracked, plastic signs – discarded from TOTAL petrol stations or old advertising. 'I studied abroad for a few years but stayed here throughout the Civil War,' says Bekdache. 'Now, in the years after, we can't forget what happened during the war, so I'm interested in the signs that remain, pocked with bullet holes. I consider these signs urban furniture. Slowly I'm starting to specialise more in things that are not just furniture but objects that we collect back from the city.' karimbekdache.com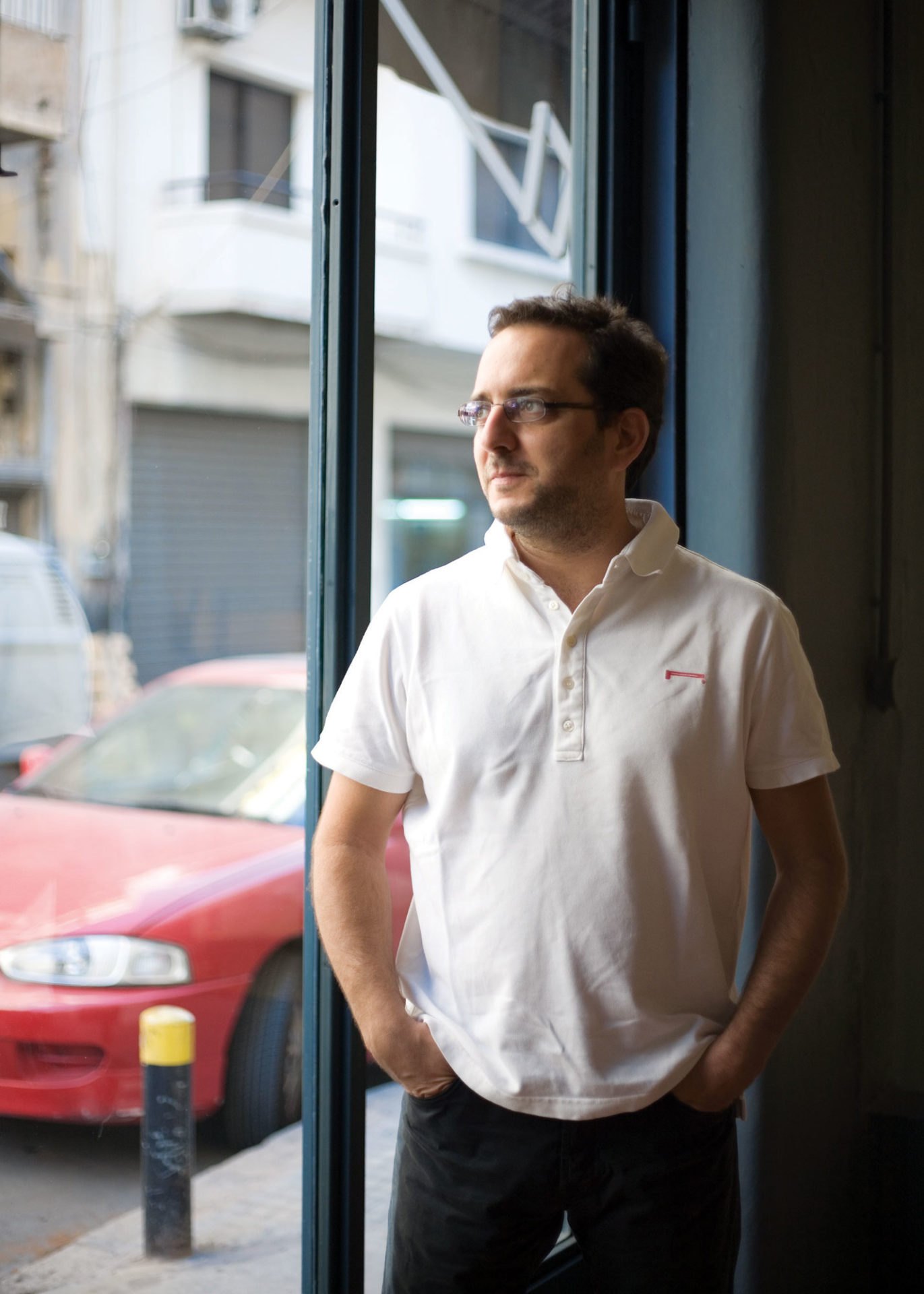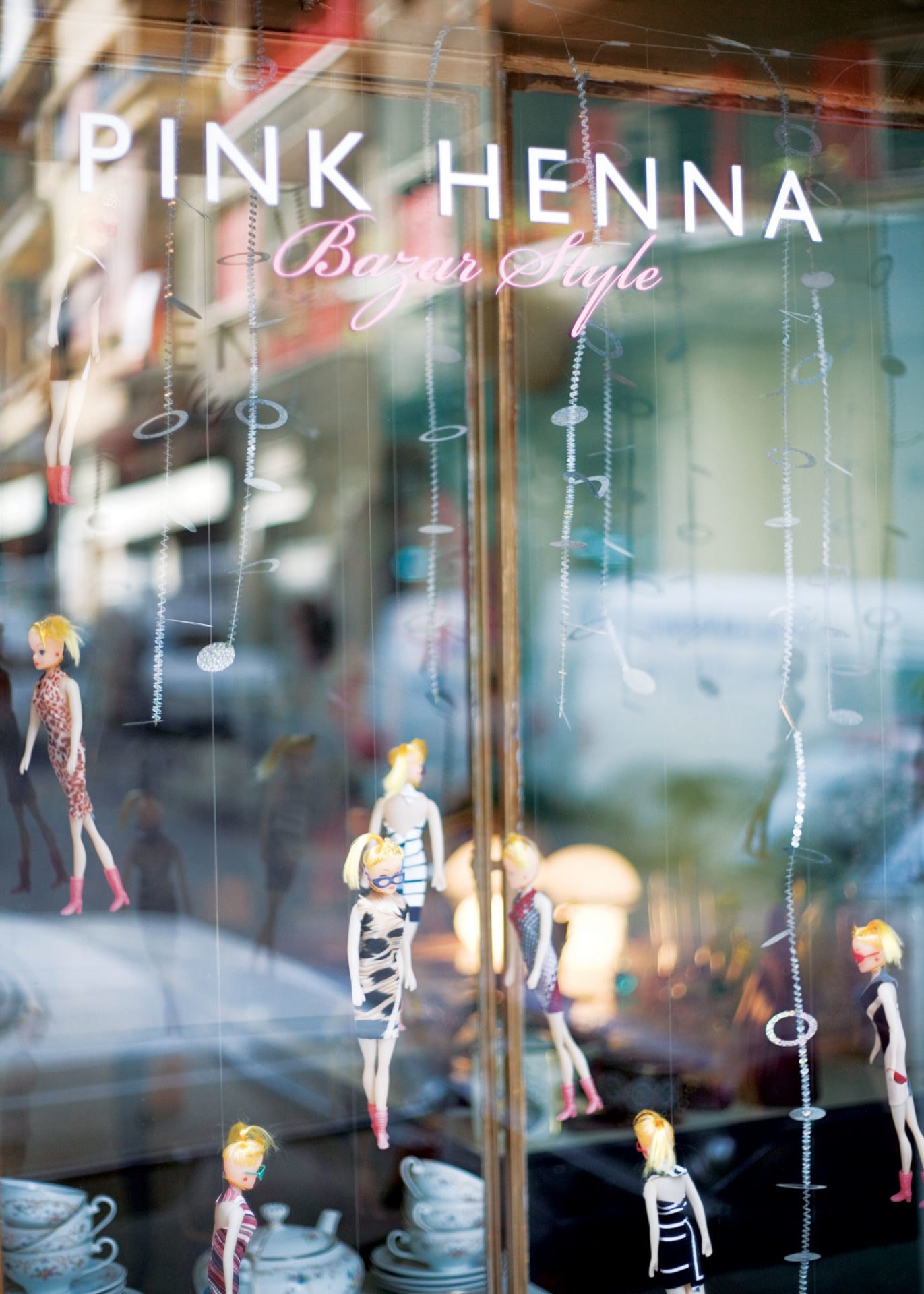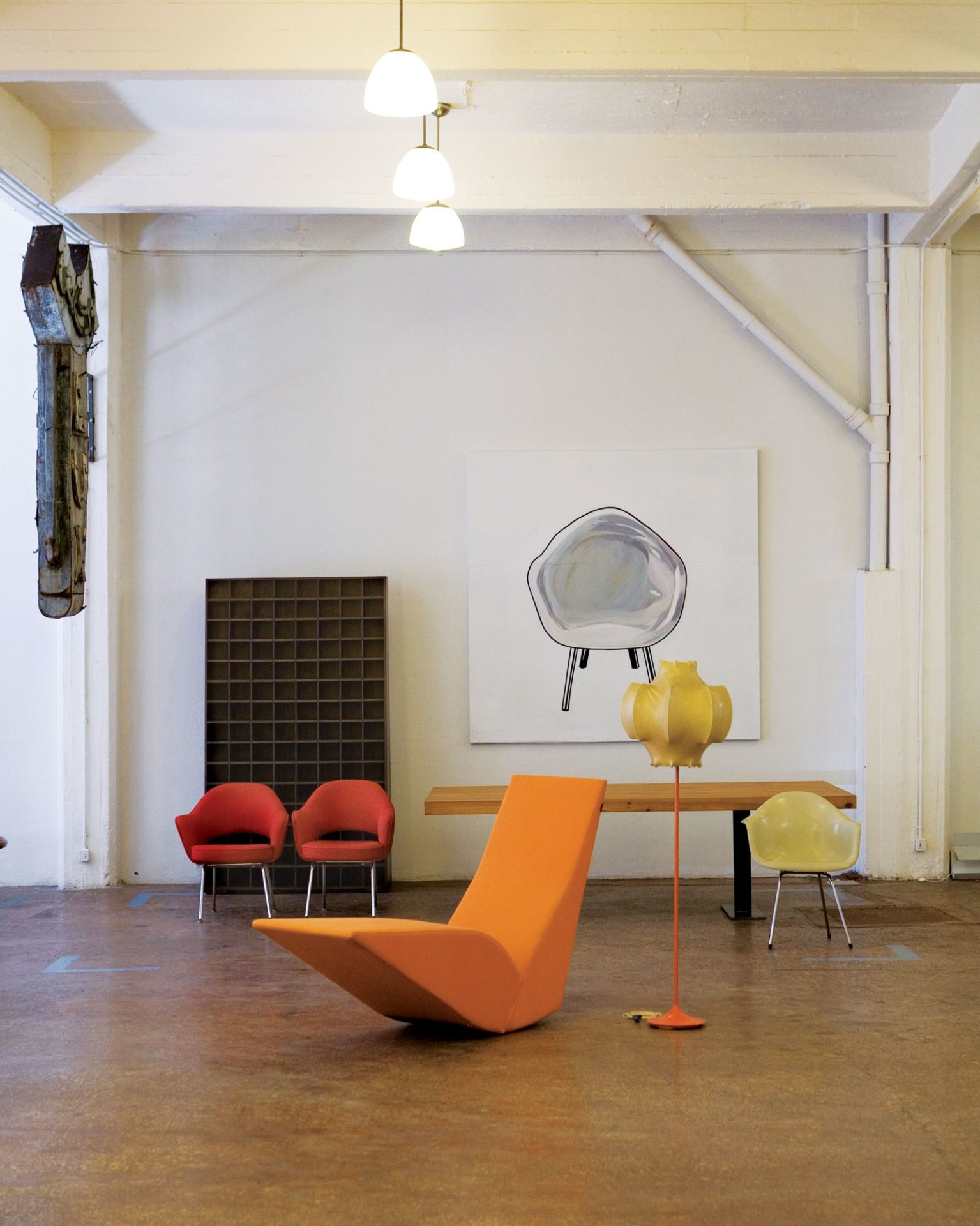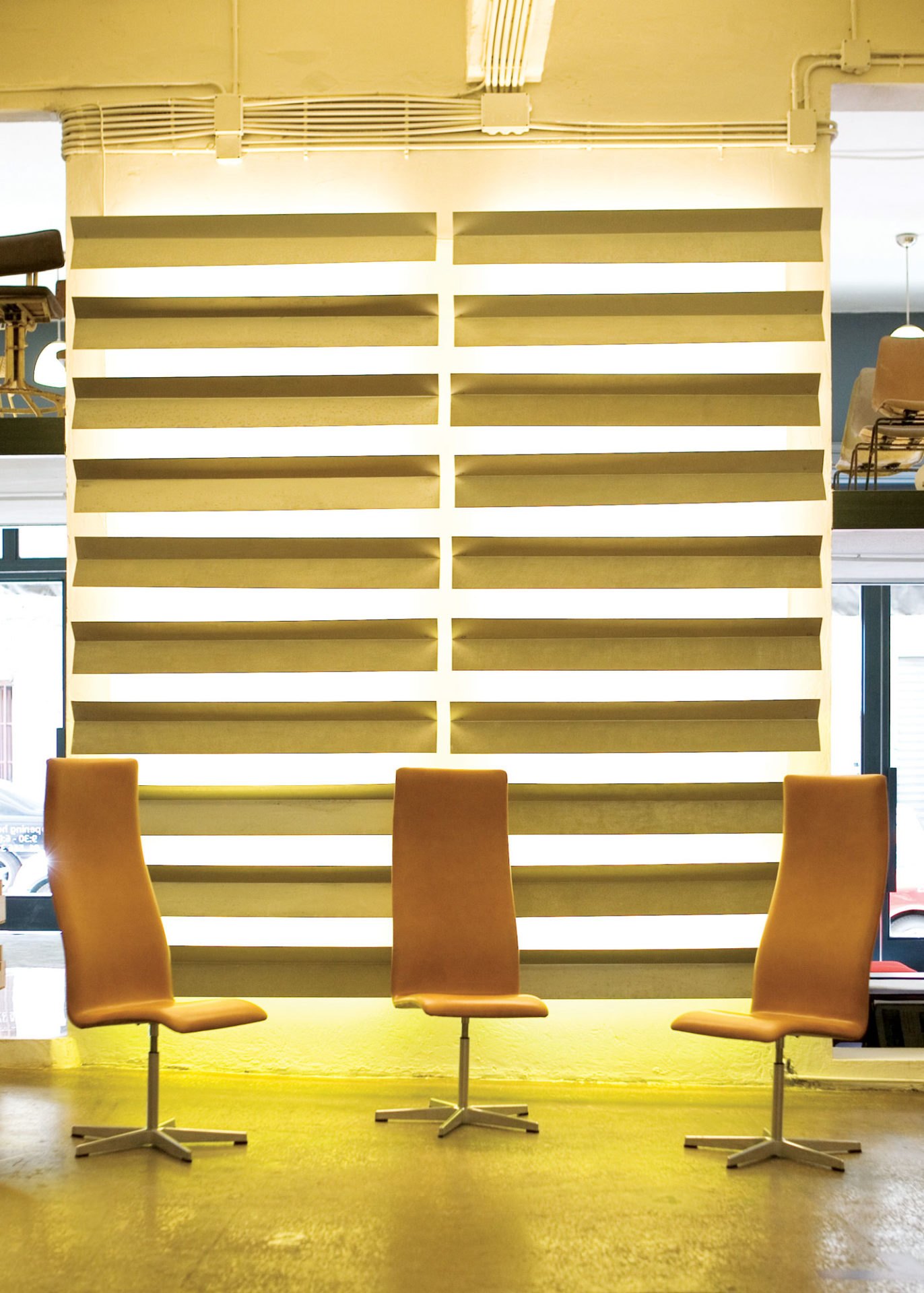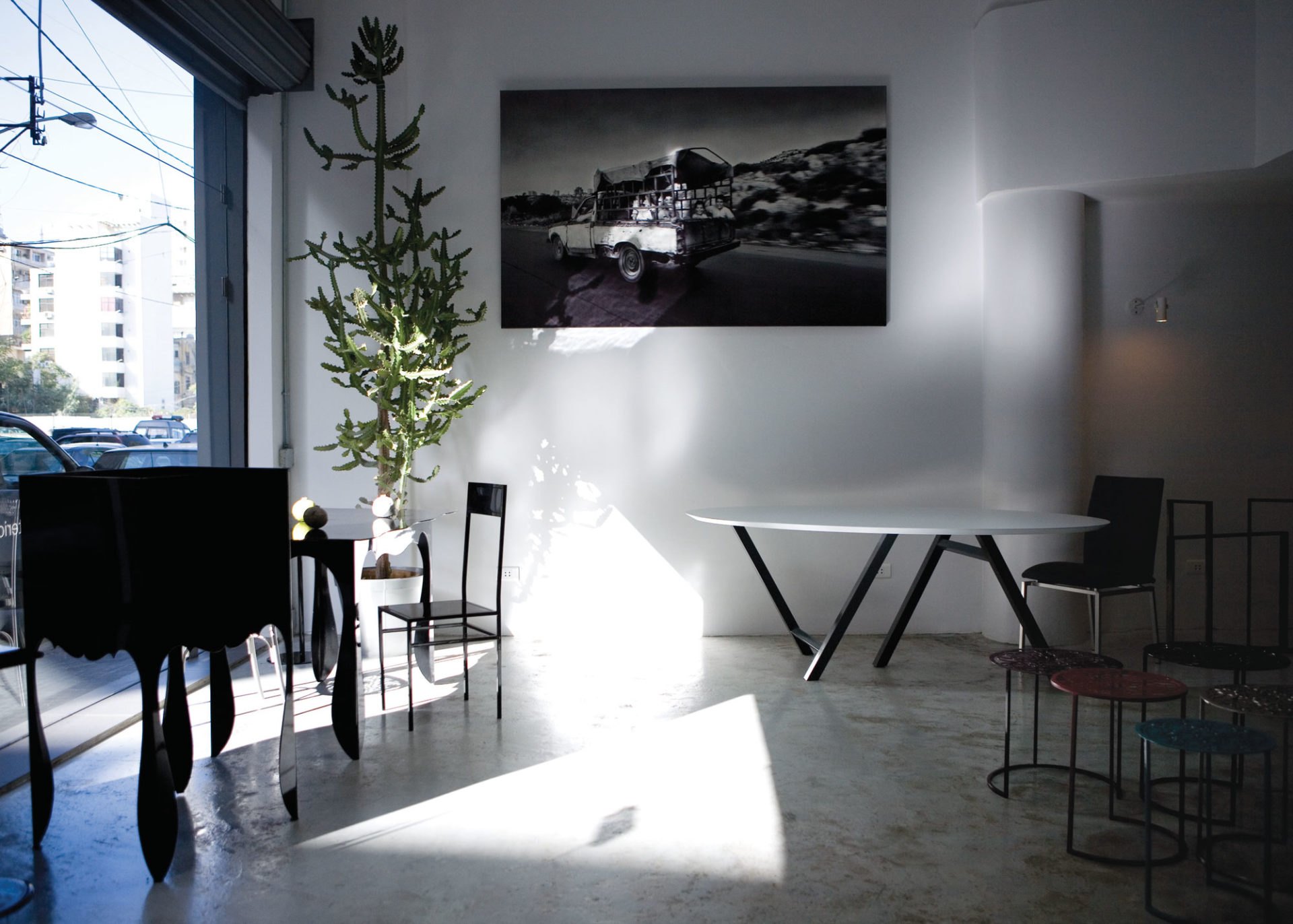 I'm starting to specialise in things that are not just furniture but objects that we collect back from the city