Hidden down a calm street in Tunis' La Goulette suburb is Mamie Lily, the only Jewish restaurant in Tunisia. Named after the owner Jacob Lellouche's mother, the restaurant's menu is an homage to not only the culinary talent Lellouche inherited, but also the preservation of Jewish-Tunisian history.
Mamie Lily officially opened for business in 1996, after Lellouche moved back to his hometown with his family nearly 20 years ago. By his side was Lily, who's now 88-years-young, and his grandmother – once endearingly referred to as the city's 'Cordon Bleu'. Today, luscious plants and tall trees shade the restaurant, which serves as a family-oriented getaway.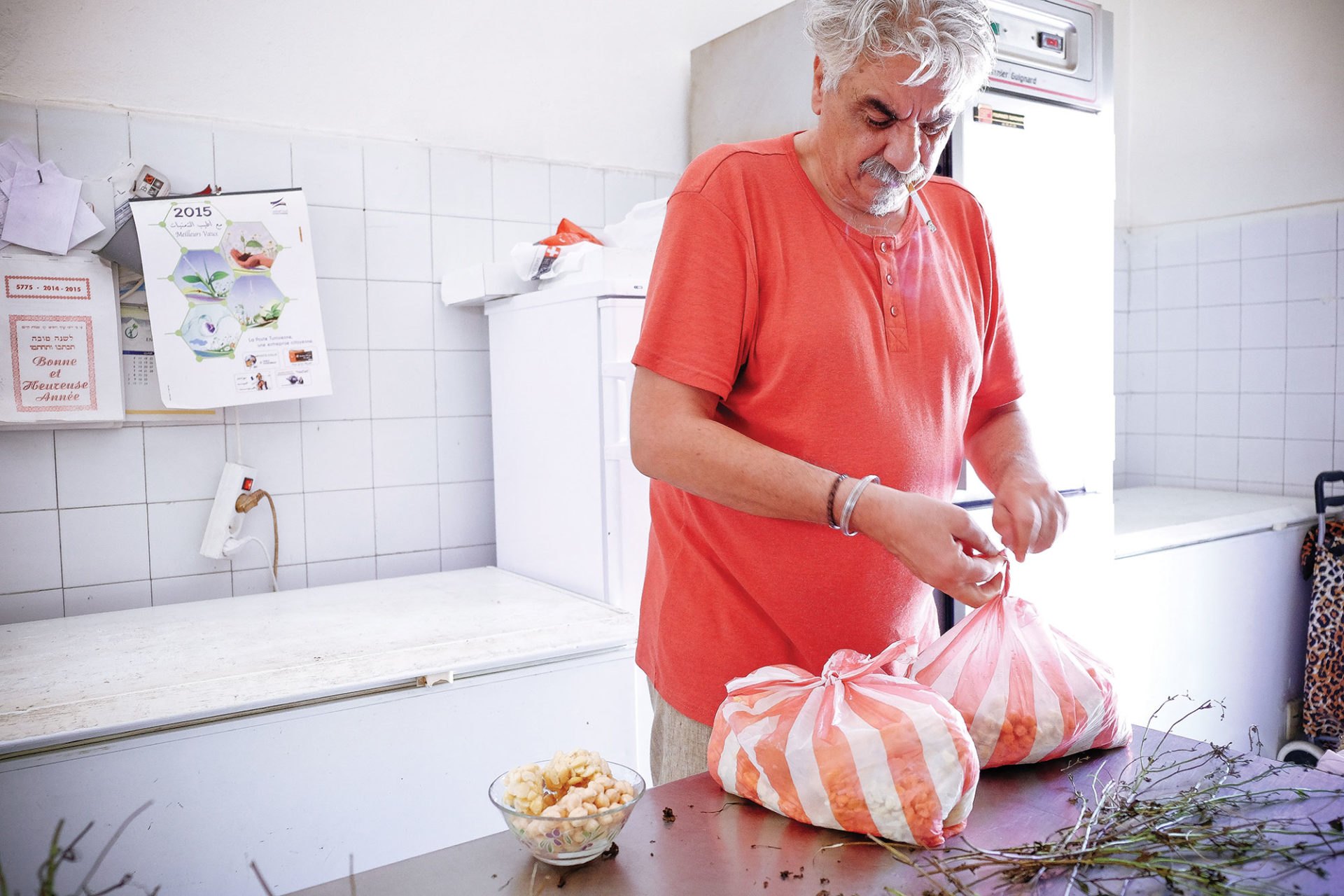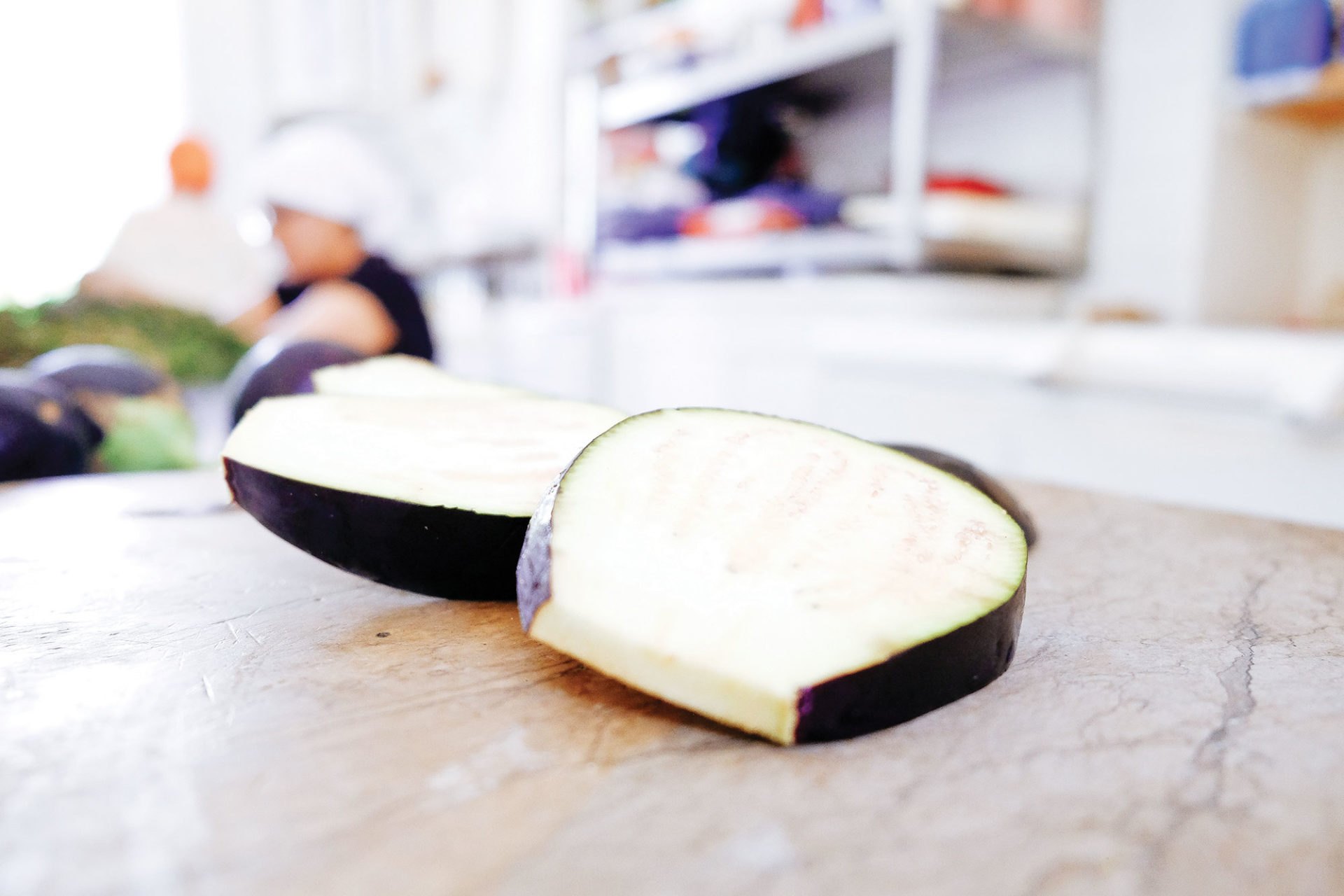 The food served at the restaurant is Tunisian in essence, but maintains its Jewish heritage through the names of the dishes and the use of spices. Its most famous dish, 'tfina pkaila' consists of a stew with white beans and meatballs – it's also known more commonly to Muslim Tunisians as 'madfouna'. Another dish on the menu is 'tajine osben', which loosely translates to 'tajine of intestines', comprising minced beef, chicken liver and kidney, with a touch of spicy harissa sauce and fresh mint. Served with white couscous, or mesfouf, tajine osben is more of a family meal.
The origins of the cuisine, too, are linked to the history of the old Jewish communities that immigrated to Tunisia from various Mediterranean countries like Spain, Greece and Egypt starting in the 16th century. Together, the founders of Tunisia's Jewish community created a gastronomic melting pot, currently kept alive in Mamie Lily's kitchen.
I love all my dishes – even though they made me fat
Upon entering Mamie Lily, visitors are immediately welcomed by a warm atmosphere consisting of family photos scattered across the walls, and a few tables positioned throughout. It's an option for those longing for a taste of their mother's home style cooking. 'We don't serve as a touristic restaurant – rather, this is where you come to eat with your mum,' says Lellouche.
Those dining are considered to be part of the family, and treated as such by Mamie Lily's employees. 'Our main objective is to satisfy our visitors,' says Lellouche, who notes that once a new guest arrives, both doors and arms are opened equally. Lily, who often views the customers as her own kin, can be seen sitting at a table chatting to them and staff alike.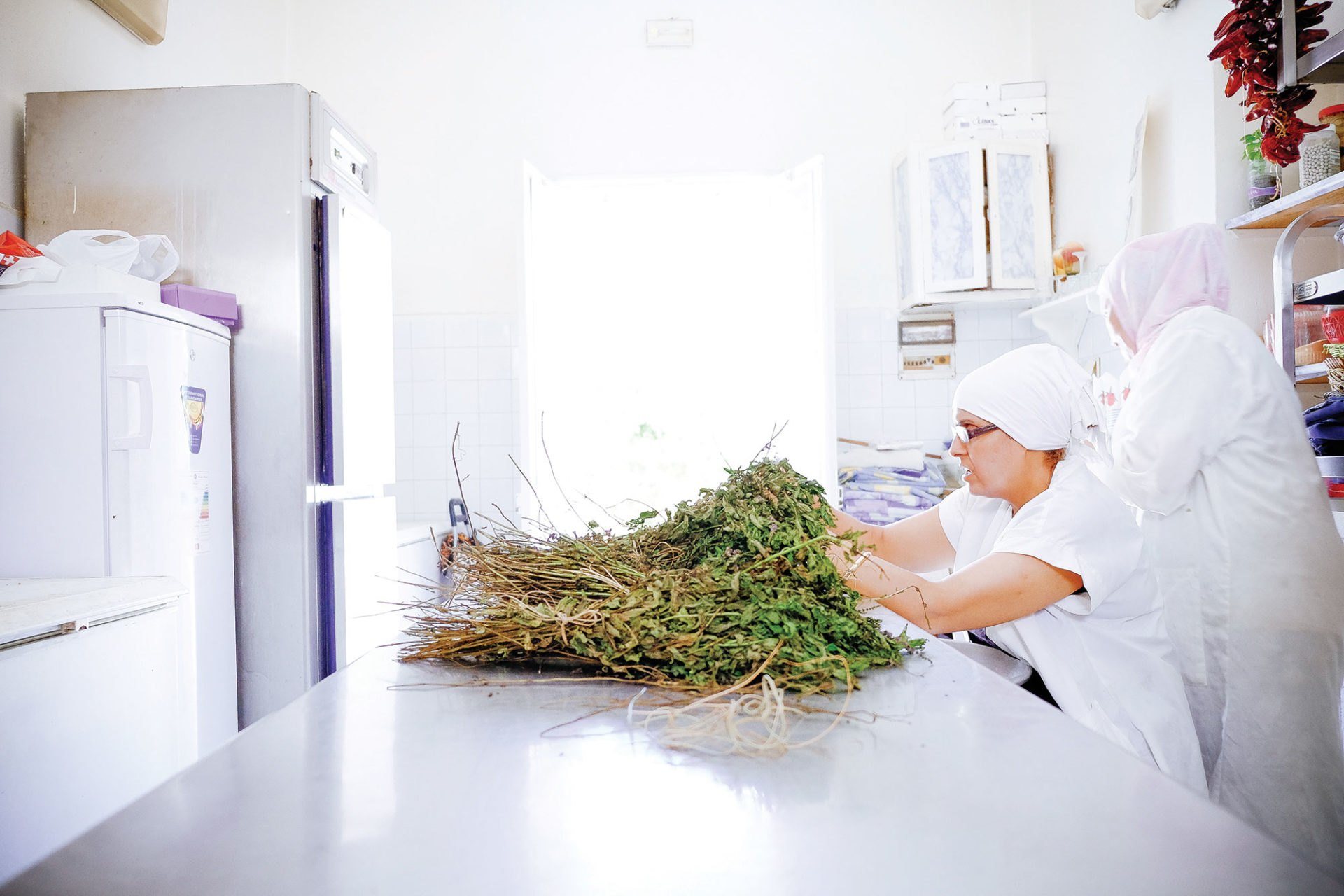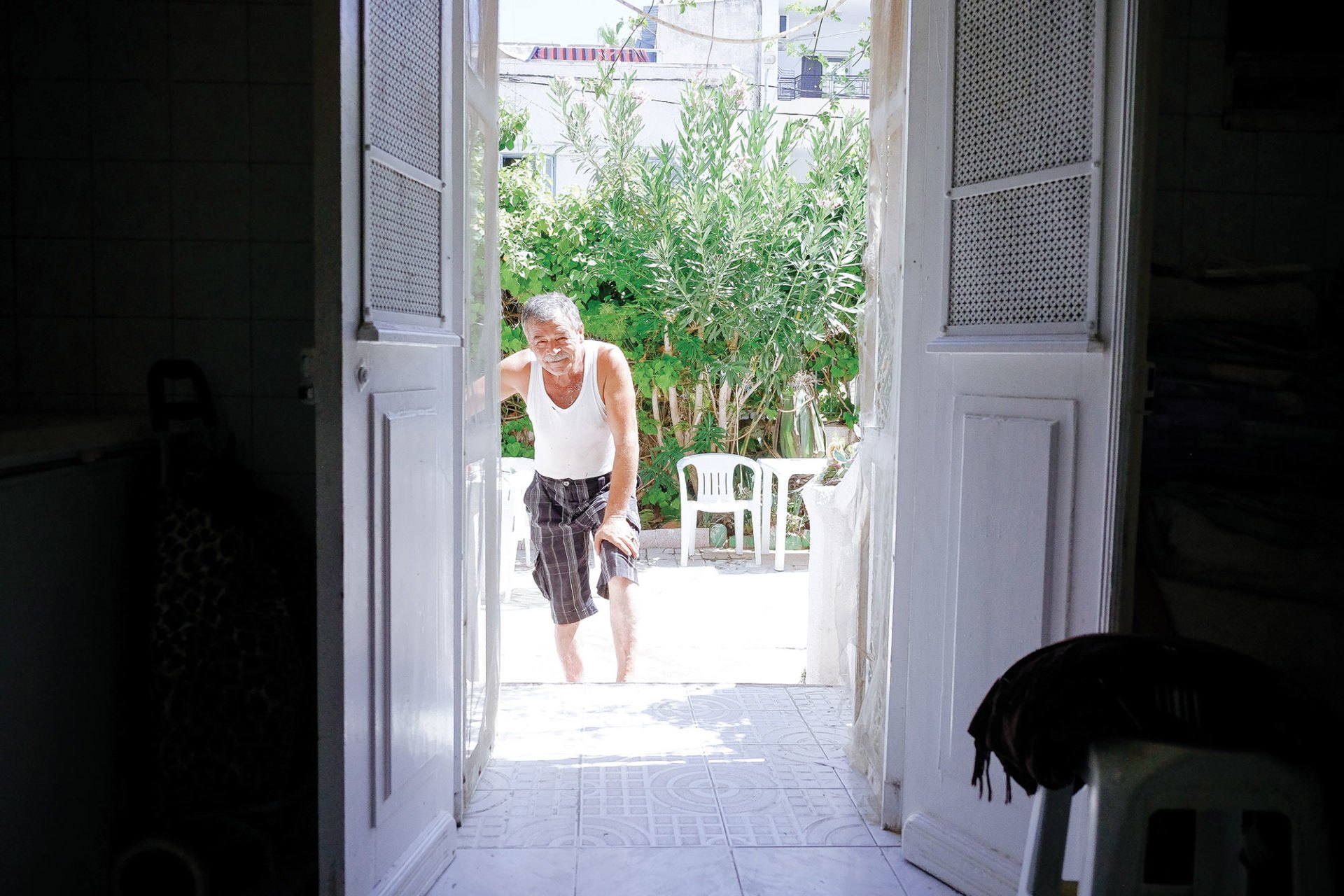 For the owner, the act of eating out is not only about the food – it should be a whole experience. 'People who eat here – they travel not in space, but in time,' he adds, before noting Mamie Lily's ability to transport them to a 1940s Jewish home in the old La Goulette. 'Once they arrive, our visitors find Lily sitting, and they pass by the kitchen – it's like a show for them.'
People who eat here – they travel not in space, but in time
Lellouche grew up in La Goulette before travelling to Paris for university, where he met his wife. After 18 years abroad, nostalgia took hold and he moved back to Tunisia. With his roots firmly planted in La Goulette, Lellouche ran for legislative elections in 2011, aiming to represent the Popular Republican Union at the National Constituent Assembly. Though he didn't win, Lellouche is content with the way things worked out. For him, he feels no need to be seen solely as a representative of the Jewish community – at his core is a Tunisian identity. 'If something affects Tunisia and Tunisians get disturbed, we will be as affected as everyone else in this country,' Lellouche says.
Today, the restaurant owner continues to support Jewish-Tunisian culture and heritage. According to Lellouche, the history of his community is quite extensive, with waves of immigration in and out of the country occurring throughout most of the 20th century. While the country's Jewish community numbered at 300,000 in the 1940s, today it has dwindled to just 1,400. With the hope of preserving Jewish-Tunisian history, Lellouche founded Dar El Thekra, a museum located on the upper floor of Mamie Lily, where visitors can observe aged photos and objects. 'As Tunisians, it's our duty to protect and save this history,' he says.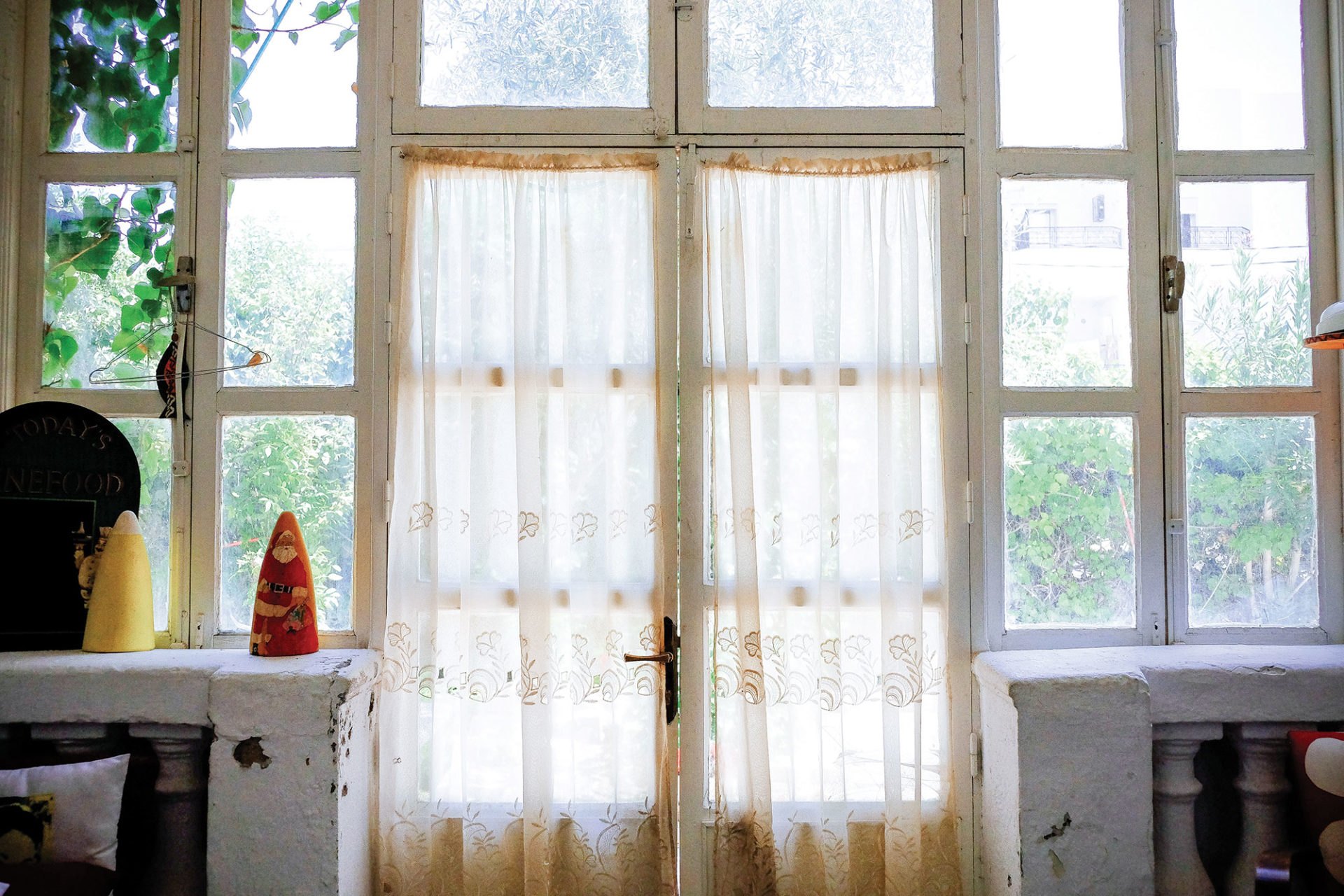 In the kitchen, the chefs at Mamie Lily begin preparing various dishes at 8.30am every day. One dish in particular that needs pruning from the early hours is 'tfinat harissa', which is typically prepped on Friday to be served on Saturday. Tfinat harissa is cooked on a coal-burning grill with a low fire, and consists of whole grains of wheat mixed with beef and spiced with curcumin, garlic and dried red peppers. Occasionally, this dish comes with the skin and bones of a cow, and is usually served with a healthy mound of mesfouf. As for Lellouche, he doesn't have a favourite dish. For him, they're all delicious in their own right. 'Honestly,' he starts, 'I love all my dishes – even though they're what made me fat.'
Having entertained many customers who are unfamiliar with the menu, the staff at Mamie Lily is more than happy to help offer some advice, often guiding people here and there through the kitchen's many offerings. Lellouche proudly notes, 'What matters to us is making sure our guests leave happy and return again.'