At first glance, Mazara del Vallo could be any ordinary Tunisian town. With a crumbling Kasbah, streets decorated with Tunisian flags and mosaics, schools sponsored by the Tunisian government and even an annual couscous festival, the town is Europe's closest reincarnation of the Tunisian capital of Tunis, both culturally and geographically.
Mazara del Vallo is considered Italy's most Arab city and is home to more than 5,000 Tunisians, who make up ten percent of the town's population. Located on the southwest tip of Sicily, the town naturally faces away from Europe and across the Mediterranean towards the African continent. Strolling around, it's as if a potent pollen of Tunisia drifted across the sea and transplanted itself on the Italian island.
According to the ancient Greek historian Thucydides, the Sicilian fishing port of Mazara del Vallo was founded by the Phoenicians in the 9th century BC. It wasn't until after the Arab invasion of 827 AD however, that Mazara developed into one of the most important cities of western Sicily, second only to Palermo. The Arabs improved the city's traditional maritime and commercial industries and also transformed it into a significant centre of administration, culture and jurisprudence. The town's combination of fertile land (nourished by Arab irrigation systems), steady crop production and flourishing trade made Mazara del Vallo a thriving place to live.
Just 200 kilometres across the Mediterranean from Tunis, the town became the target of an immigration wave during the 1960s. The first Tunisians arrived on Mazara's coast by boat as clandestine migrants. In a short period of time, they took over many of the arduous manual jobs no longer desired by the local Italian population, serving as a cheap source of labour. The Tunisian immigrants settled into the old derelict Kasbah developed and once inhabited by their Arab predecessors.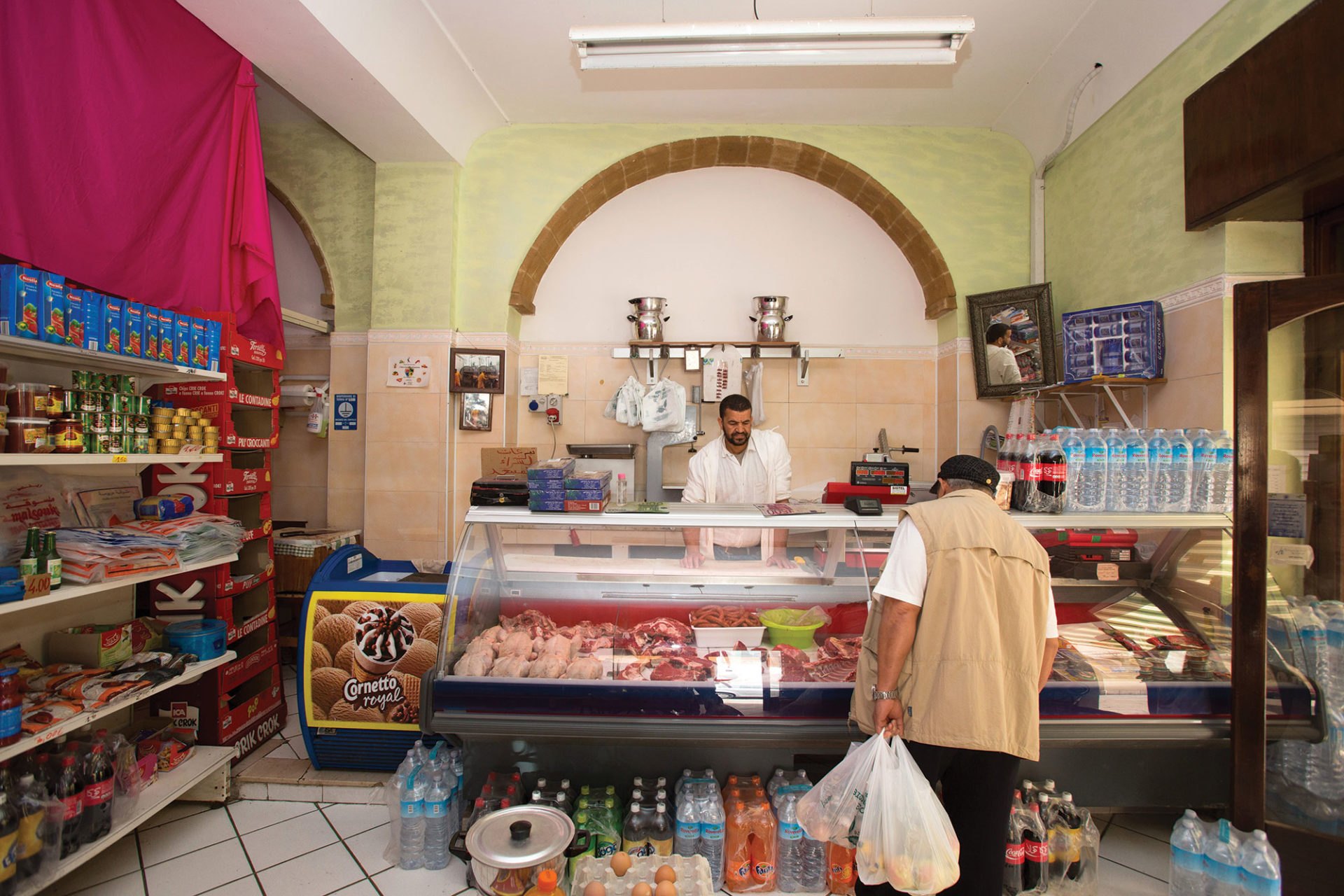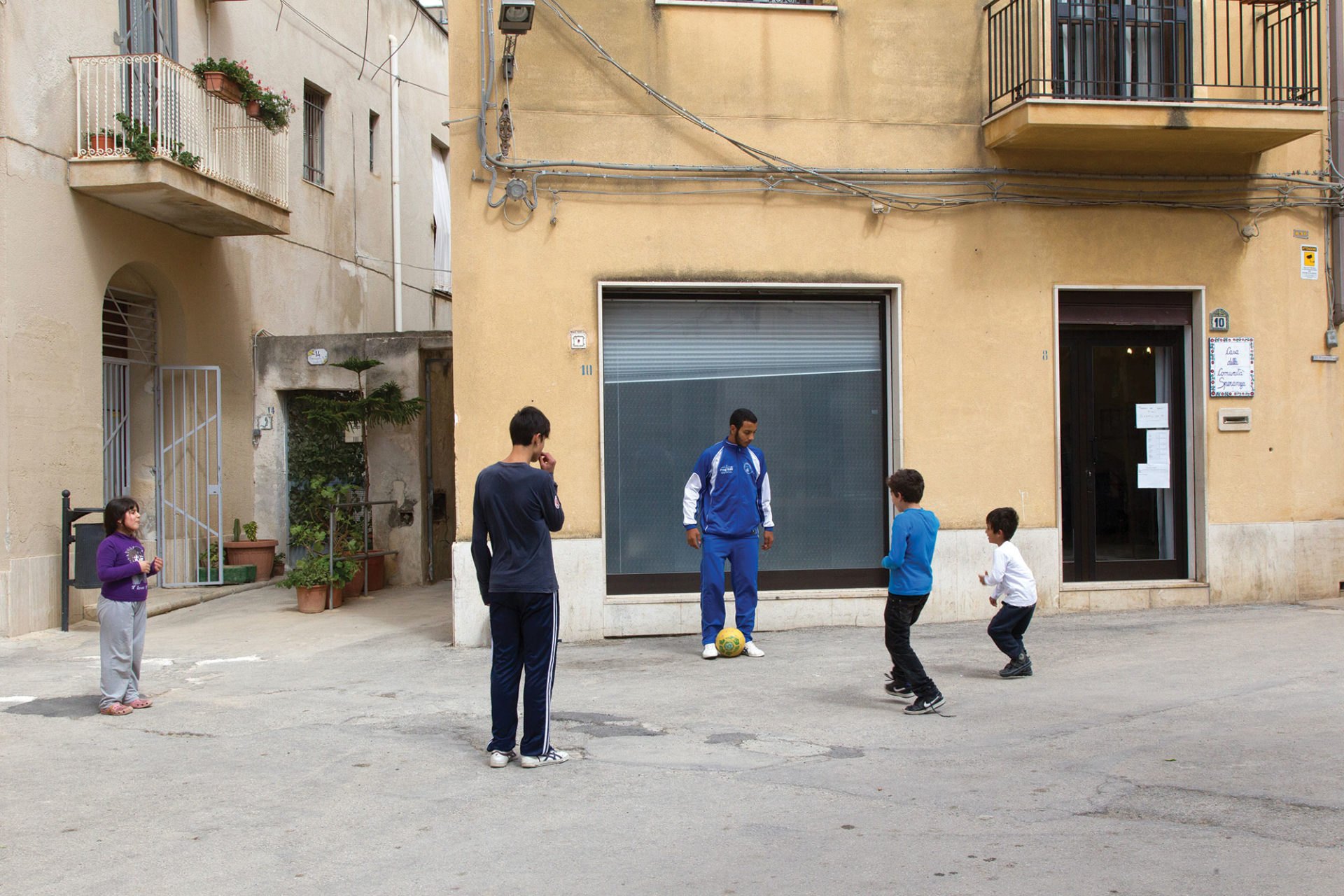 Today, Tunisians are a well-integrated part of Mazara's community. Many have been granted citizenship. Although most are employed in the fishing and agricultural sectors, some are involved in other industries and many commercial businesses such as shops, grocery stores and restaurants are run by Tunisians.
The first stop on a visit to Italy's most Arab city should be the Kasbah, located within the historic centre and developed after the original Arab conquest of the city. Mazara's Kasbah resembles the typical quarters of North Africa's medinas. The sand-coloured façades of houses are brightened by vibrant doors painted a distinctively Tunisian blue. Small balconies protrude onto the narrow streets displaying laundry fluttering itself dry in the wind.
Mazara's present administration, led by mayor Nicola Cristaldi, has initiated a project aimed at restructuring the Kasbah. Many buildings have already been renovated to preserve their typical features, while others are in progress. The mayor, who is a passionate ceramist, decided to embellish the walls and houses of the Kasbah with a series of tiles and vases. He created many of them himself, while others were designed by children and famous artists.
Entering the Kasbah, you smell a mixture of different aromas: sautéed onions mingling with the familiar spices and herbs from North Africa enhance the senses. A halal butcher shop is located on Via Bagno, just outside the Kasbah. Tunisian canned goods, couscous, tea and tomato sauce are neatly arranged next to soft drinks and spaghetti.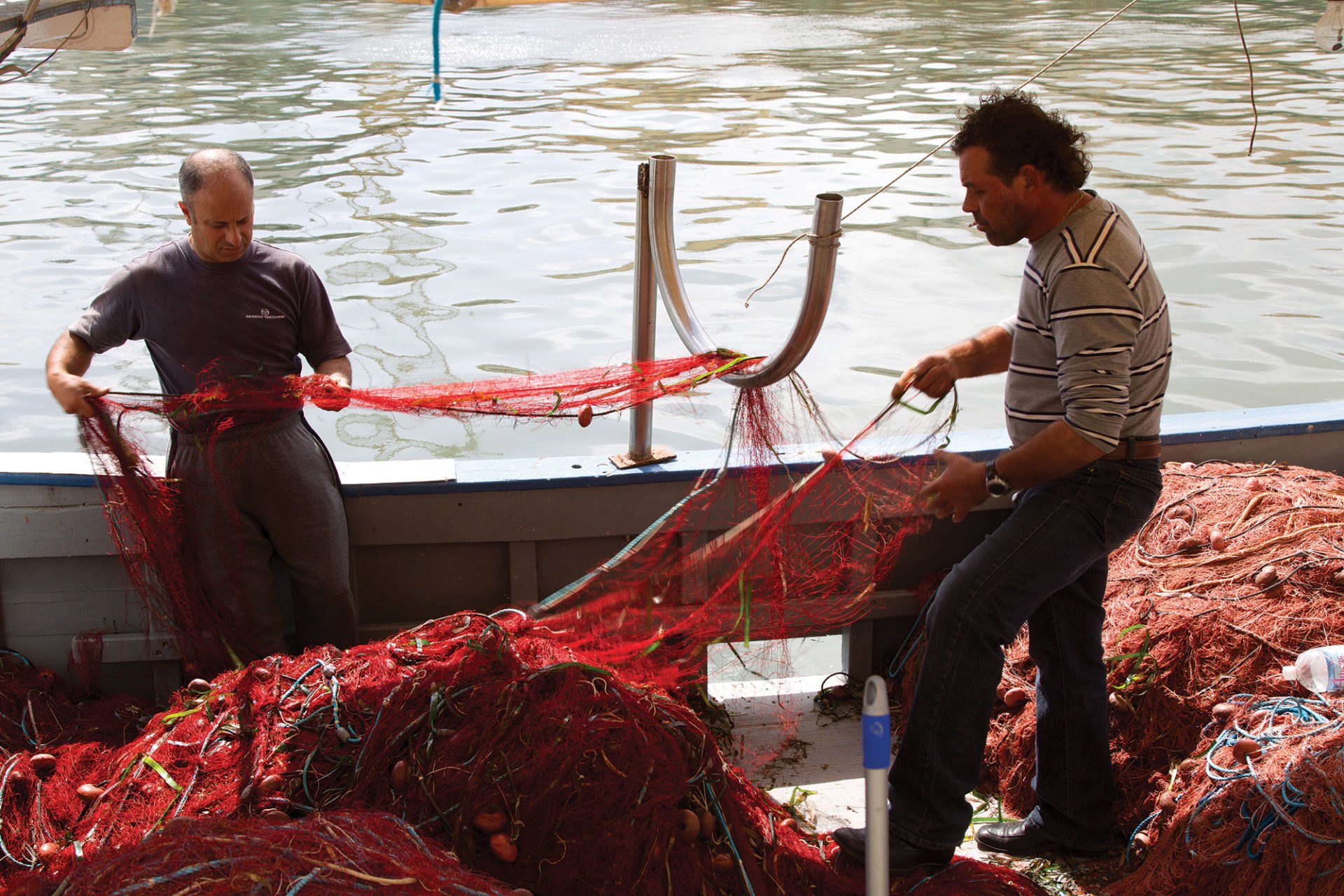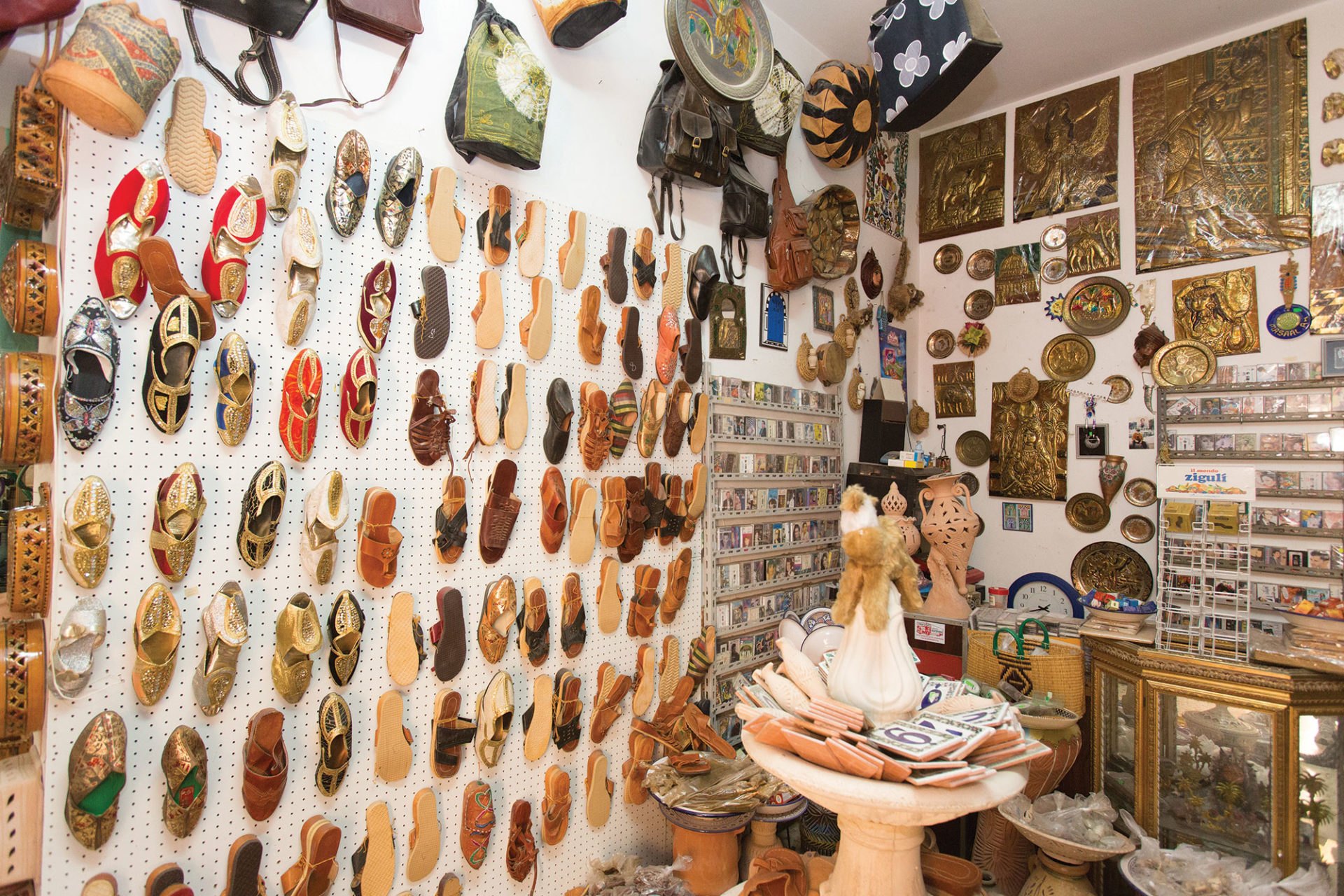 Nearby, Azlaf Ahmed's emporium of a store feels like a Tunisian bazaar. Ahmed arrived in Sicily more than ten years ago and he says that he feels at home here. A lively assortment of goods imported from Tunisia and other countries of the Maghreb fill the shelves, such as narghileh, Arabesque ceramic tiles, brass trays and gandora.
An inviting aroma extends out of a small, cosy restaurant, encouraging strollers to enter. Eyem Zemen is one of the many Tunisian restaurants that dot the Kasbah. The hostess, Mrs Fathia, recommends the delicious spicy fish couscous she prepares with fresh shrimp, mussels and clams.
Tunisian schools abound in Mazara. Professor Mohamad Ali Sualmia, the mayor's intercultural relations advisor and key player in the town's foreign affairs, explains that these schools 'are run by the Tunisian Government. Here the students study curriculums provided by the Ministry of Education in Tunisia, which include Arabic, French and English. We are working on including Italian in the programme.' The sights of a student in one school writing a phrase in French on a blackboard funded by the Tunisian government on Italian soil, highlights the multicultural identity of Tunisian children growing up in Mazara.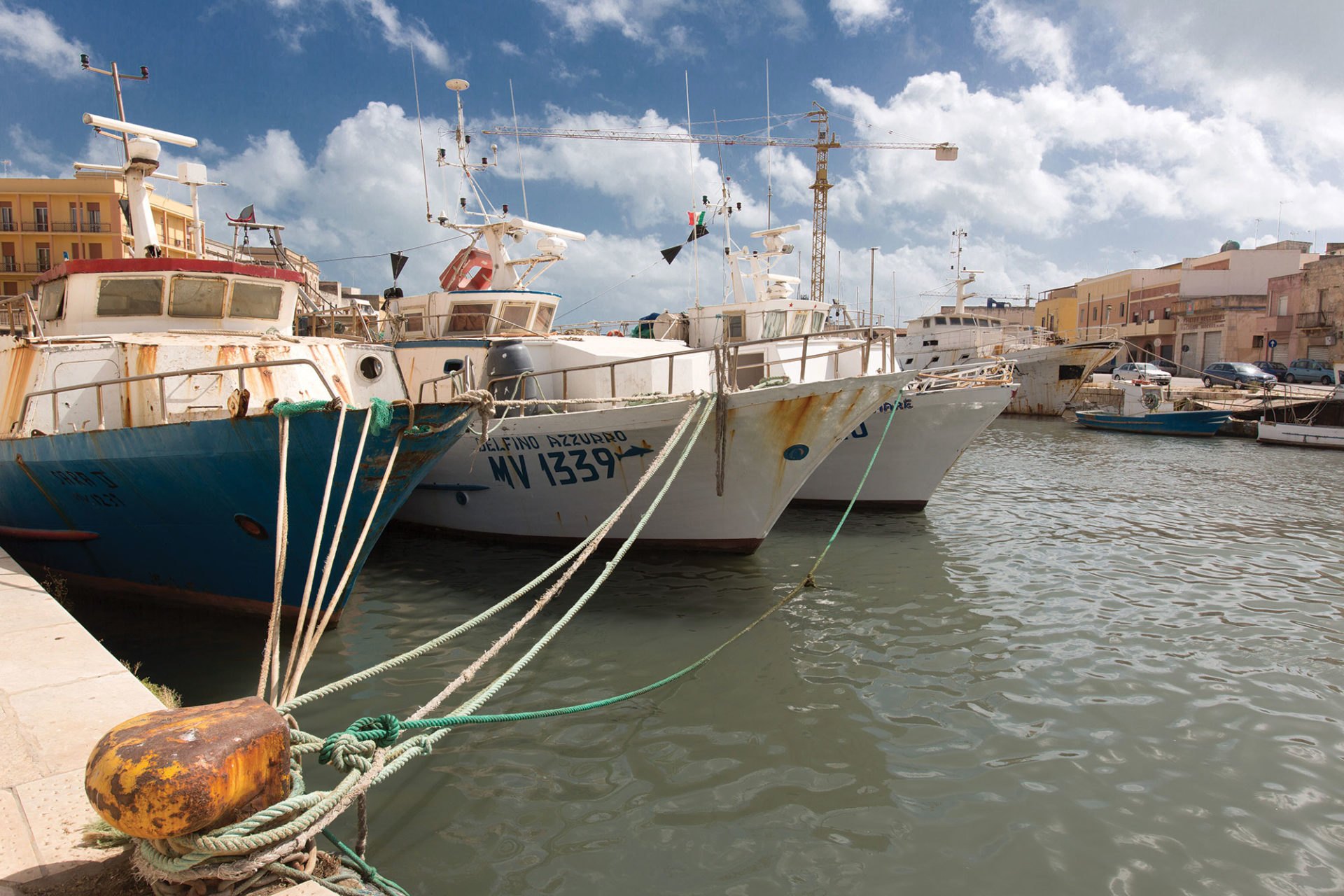 In Mazara del Vallo, one has to like macaroni as much as couscous
Another intercultural institution, Casa Tunisia, will soon be inaugurated in Mazara. Casa Tunisia will be a multicultural centre and the official headquarters for the Tunisian community. Tunisian artists and decorators have been employed to design the structure, which will host art exhibitions and cultural events. The space will also welcome important guests from the Middle East on visits to Mazara. 'Casa Tunisia will be inaugurated by representatives of Tunisia,' says the mayor, who believes it's a nice addition for the town. 'This will strengthen the bond between our two countries and our people.' Paolo Ayed, an intercultural mediator who is very involved in Mazara's integration project, is a personification of the town's attempt at promoting harmonious multiculturalism. 'My father is Tunisian and my mother is from Naples,' he explains. 'I feel as Tunisian as I do Italian. I speak Arabic, French, Italian and English.'
Back towards Mazara's harbour, Tunisian couple Carmelo and Fatma run a ceramics shop, another sign of Tunisian's transplantation within Sicilian culture. They have been in Mazara now for more than twenty years. When it became difficult for Carmelo to find work on local fishing boats, the couple decided to open the store together. Its shelves are stocked with an assortment of Tunisian imports including ceramics, plates and vases. Carmelo, a very skilled merchant, also sells restored ceramics from Caltagirone in Sicily. He explains that he and his family are comfortable in Mazara. Unlike some Tunisian immigrants who plan on returning to their homeland eventually, he is content with remaining in Italy, where he feels at home now. Fatma, who runs the store, adds that her husband and four children enjoy both her Tunisian and Sicilian dishes equally. As lunchtime approaches, Carmelo jokes that in Mazara del Vallo no distinctions are made on the dinner table – in this town, macaroni means just as much as couscous.