Relocate, relocate, relocate: This is the mantra of the harassed city dweller. When the rat race has become intolerable, the walls seem to gather around you in a scrum, and the grim, steely gloom of a London or Parisian sky looks set to fall in – many hit the escape button.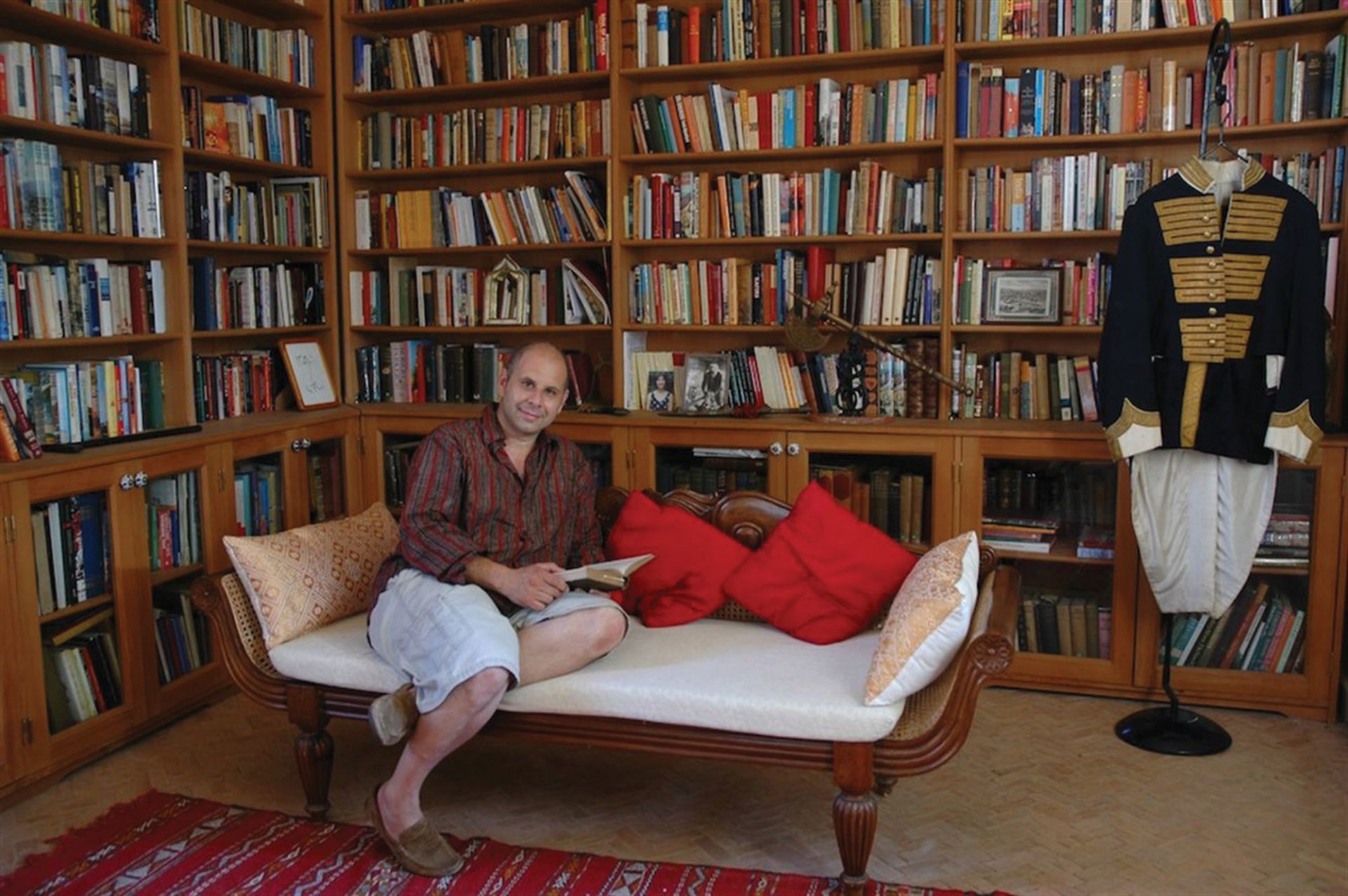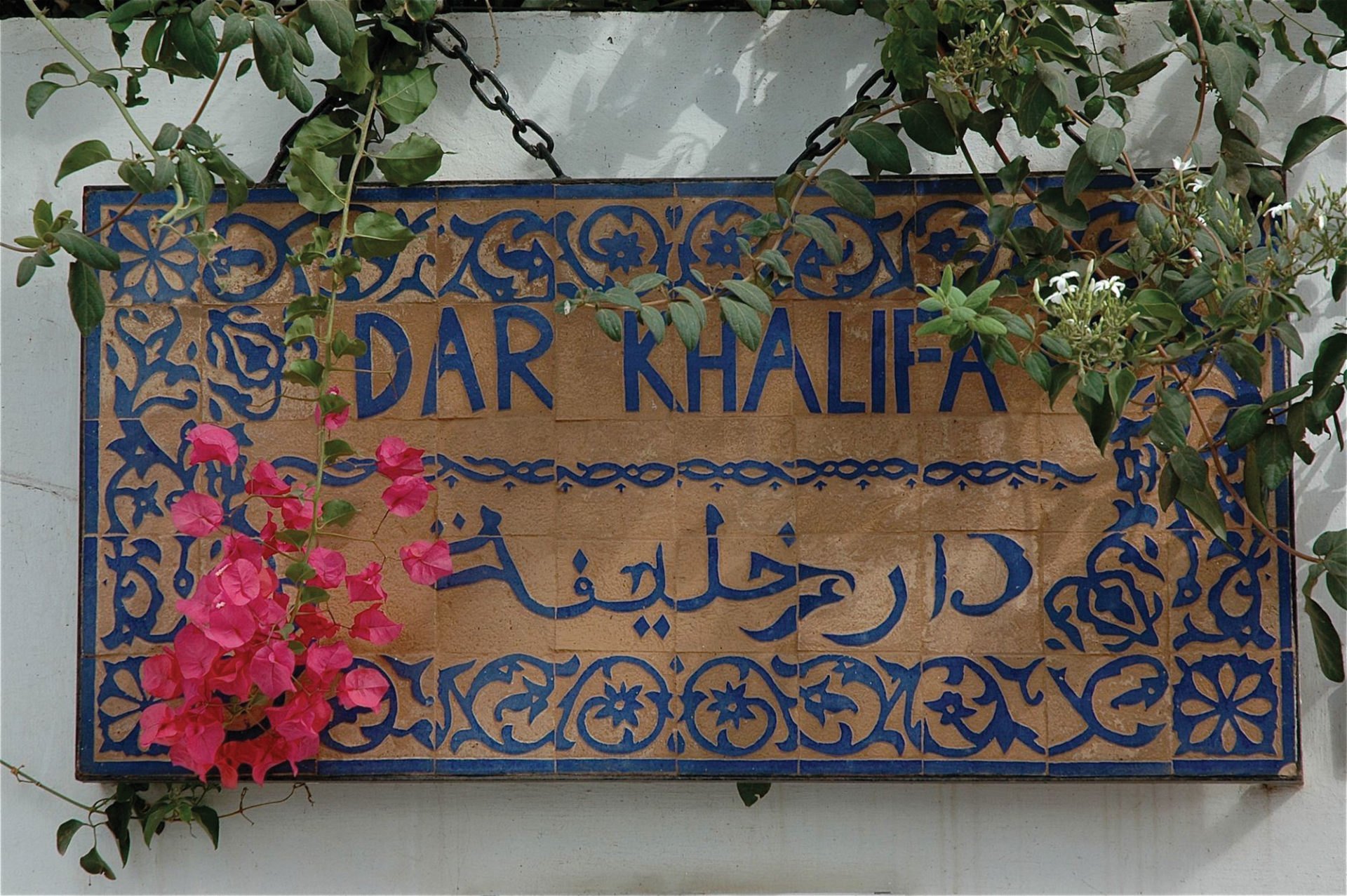 This was exactly where Anglo-Afghan writer and filmmaker Tahir Shah was at when he ditched London for Morocco. 'Some people get road rage, but I got "tiny flat rage,"' he tells us. 'I was ballistic-angry; we were living in this small flat in the East End, with two young kids – it seemed as if every morning the walls were moving a little bit closer to my bed.' Shah's experience of relocating to a 200 year old house in a Casablanca shantytown forms the locus of his 2006 work, 'The Caliph's House.'
'At the time, I thought about when I was a kid: my parents were obsessed with Morocco and would bring us down here. I remembered it as this place with lots of space and colour; the sound of birds, wonderful smells and food.' But, of course, Shah wasn't quite after the sort of escape that a Tuscan villa or a chateau in provincial France might offer. 'We looked at between two to three hundred houses, especially in the medinas of Fes and Marrekech, which I love. Yet everything kept falling through. Then, just by chance, the mother of an old school friend of mine called asking me to go and have a look her house in Casablanca. I'd never thought of Casa because, like everyone else, I thought of it as European, not very exciting and certainly not exotic.'
Dar Khalifa, the house he was recommended and became instantly infatuated with, sits at the heart of a sprawling shantytown, just over a kilometre away from the Atlantic Ocean. 'I never realised just how destructive sea air is,' Shah explains. 'It can eat through inch-thick steel. The house was in rather a sad state when we found it, and hadn't been lived in for five years. The garden was like a jungle, several pipes had burst.'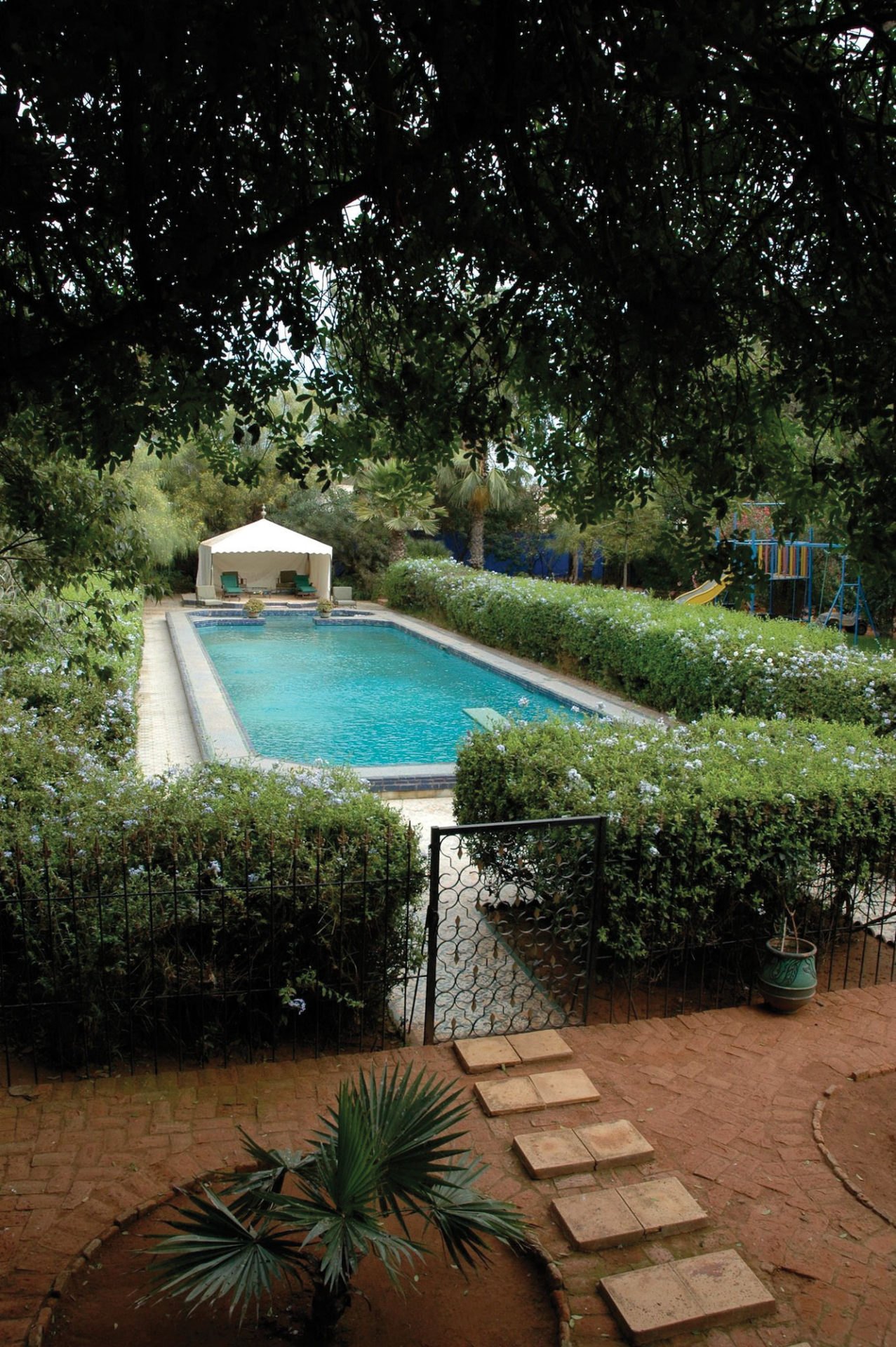 The restoration job, Shah tells us, was overwhelming. He's still unsure of exactly how many rooms Dar Khalifa contains ('Something like 30 or 40, broken up by big gardens and courtyards'), but the legacy of previous owners first needed addressing to return the house to its former dignity. 'I wanted to bring it back to the natural house. The previous owners had been Europeans and they'd turned it into a very French house with silly French doorways and square doors which seemed clearly wrong.' In the final casting off of the horreur du domicile he'd experienced in London, Shah made the decision to open up the house as much as possible: 'We opened out the two central sitting rooms and this has meant that you can see right the way through the entirety of Dar Khalifa. It's a big place, but you really get a feel of the layout wherever you are.'
Sounds fairly straightforward. However, with the house came a certain unexpected element that propelled Shah's humble relocation effort into the unfamiliar realm of Moroccan mythos and North African mysticism. 'The house had with it these ancestral guardians, about four of them that came with the property. Their fathers had worked there, and their fathers' fathers and so on through several generations. I was surprised to find that they had never entered the house before and mainly hung out in the stables.' There was a fairly measured and rational reason for this: 'It turned out that the place was supposedly infested with Djinn. This caused a lot of problems, because the guardians thought it was dangerous for us to be in the house. In the West, if your house is empty you get squatters. But in the Arab World you get Djinns – they like to be near water, apparently, so they would go into the well or under the bathroom.'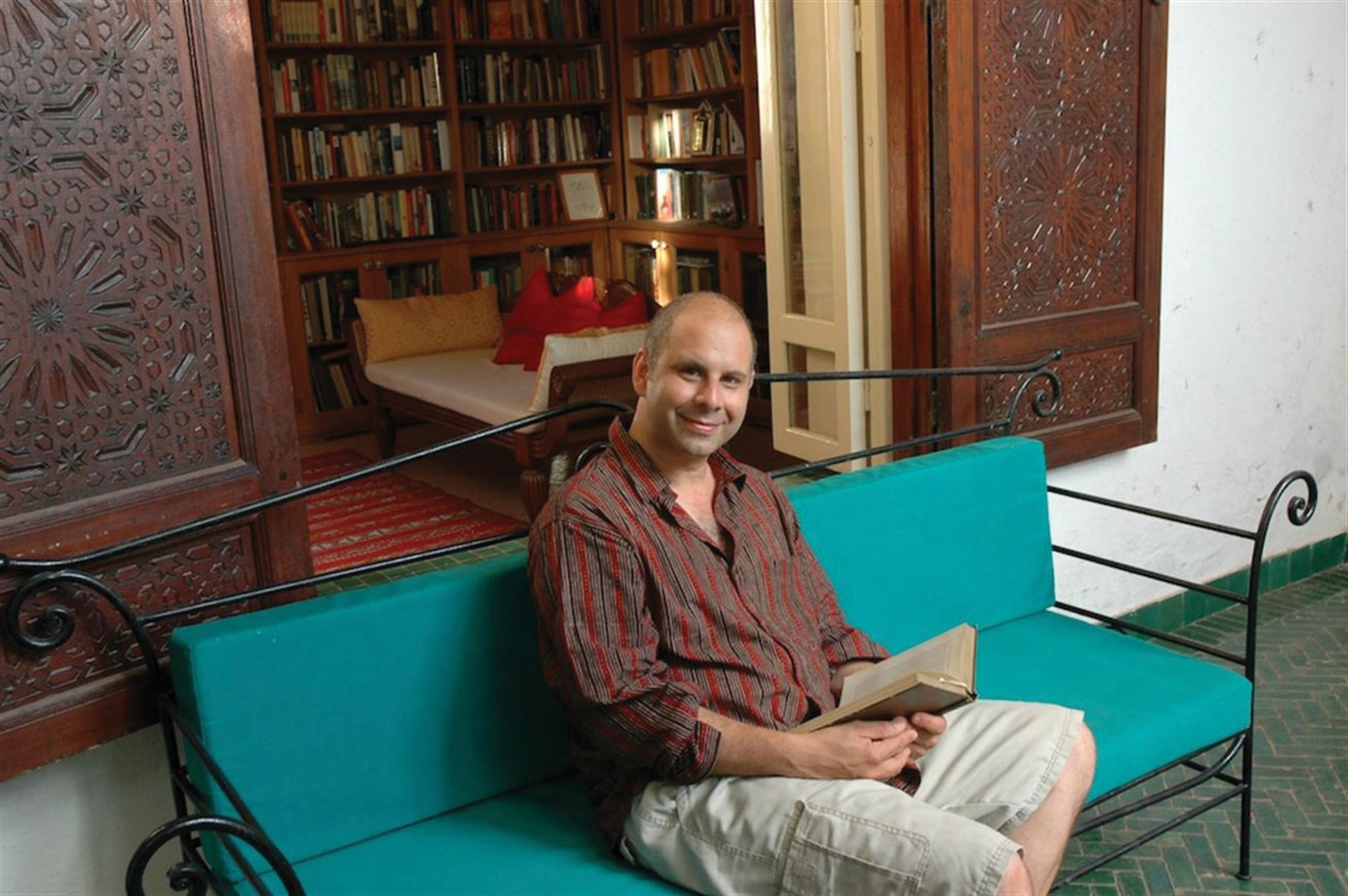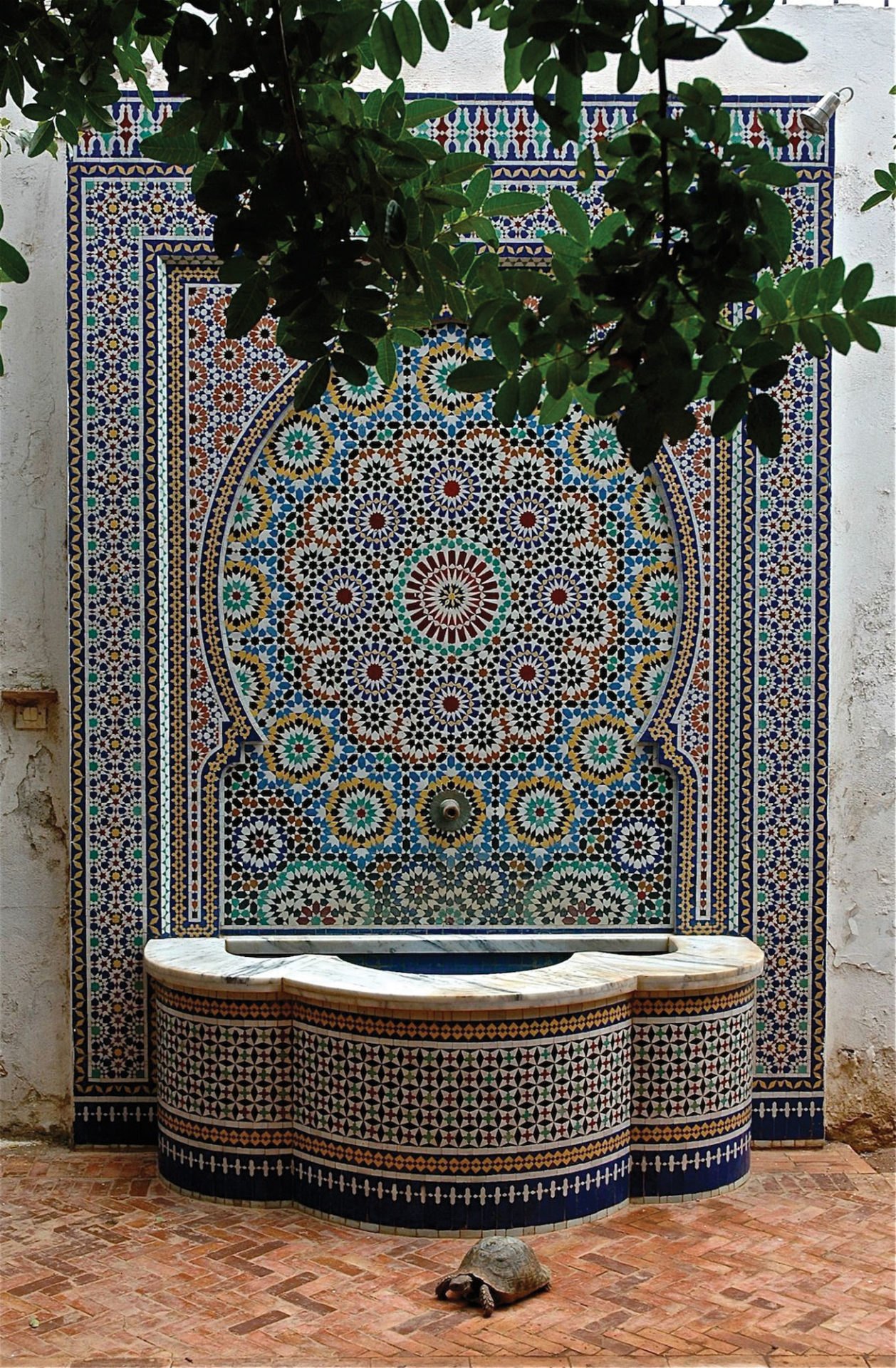 So while renovating the house was quite big project… we also had to perform an exorcism
The events that follow (including finding raw meat in the toilet, placed there by the guardians to placate the Djinn, and a string of supposedly supernaturally-induced technical screw ups) are related in 'The Caliph's House.' 'So while renovating was quite a big project,' Shah says, before adding a touch of deadpan, 'we also had to have an exorcism.'
Dar Khalifa has indeed returned to glory – and though evocative of its past, there's nothing austere or impersonal in feeling about the place. We ask Shah if that's because he had such a direct hand in the restoration process: 'We started out with an architect who turned out to be an absolute crook and cost me lots of money. By then, I'd realised that the last thing you need is an architect. In a place like this you have to find some "mu'alim" – a master craftsmen.'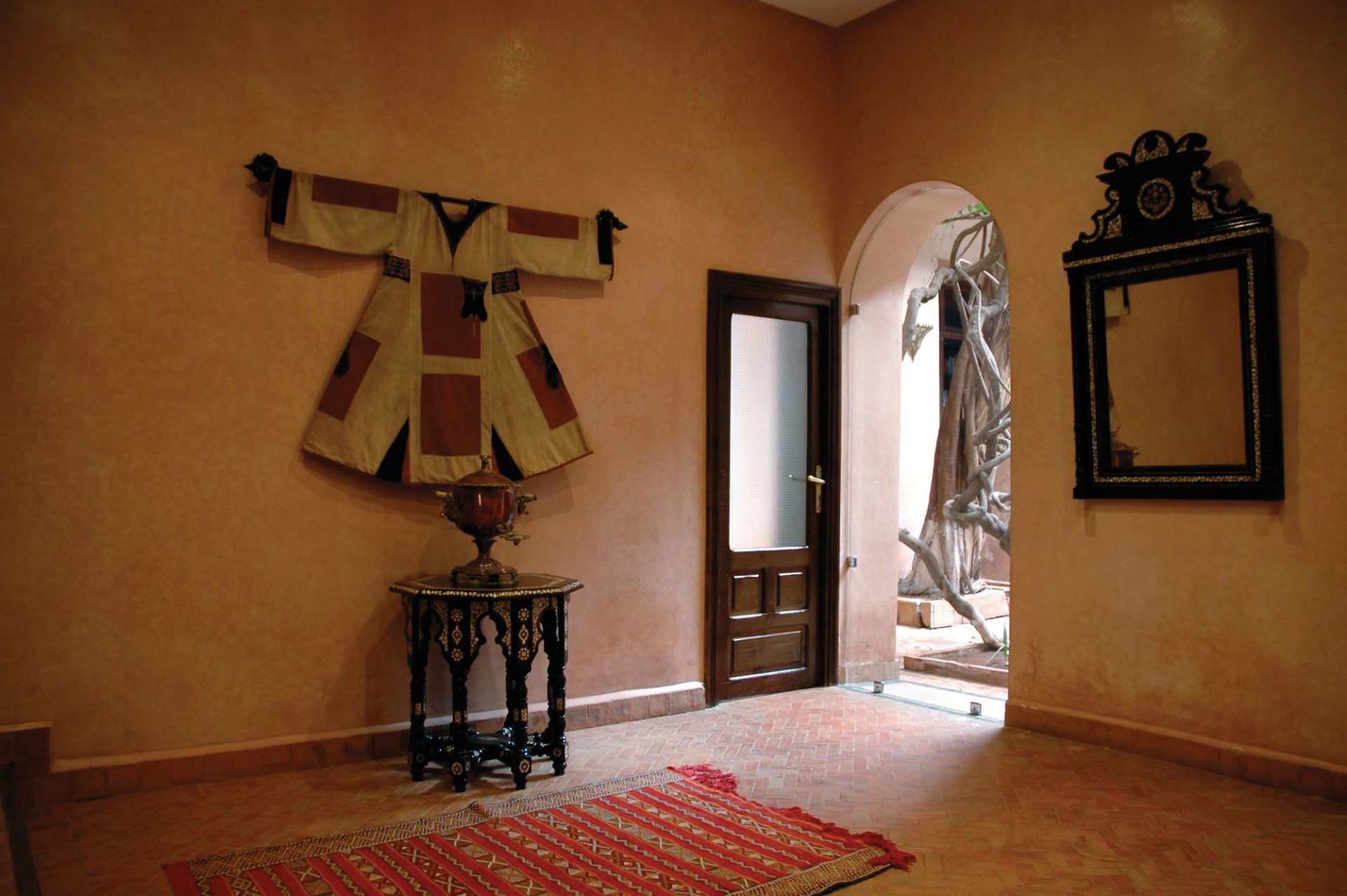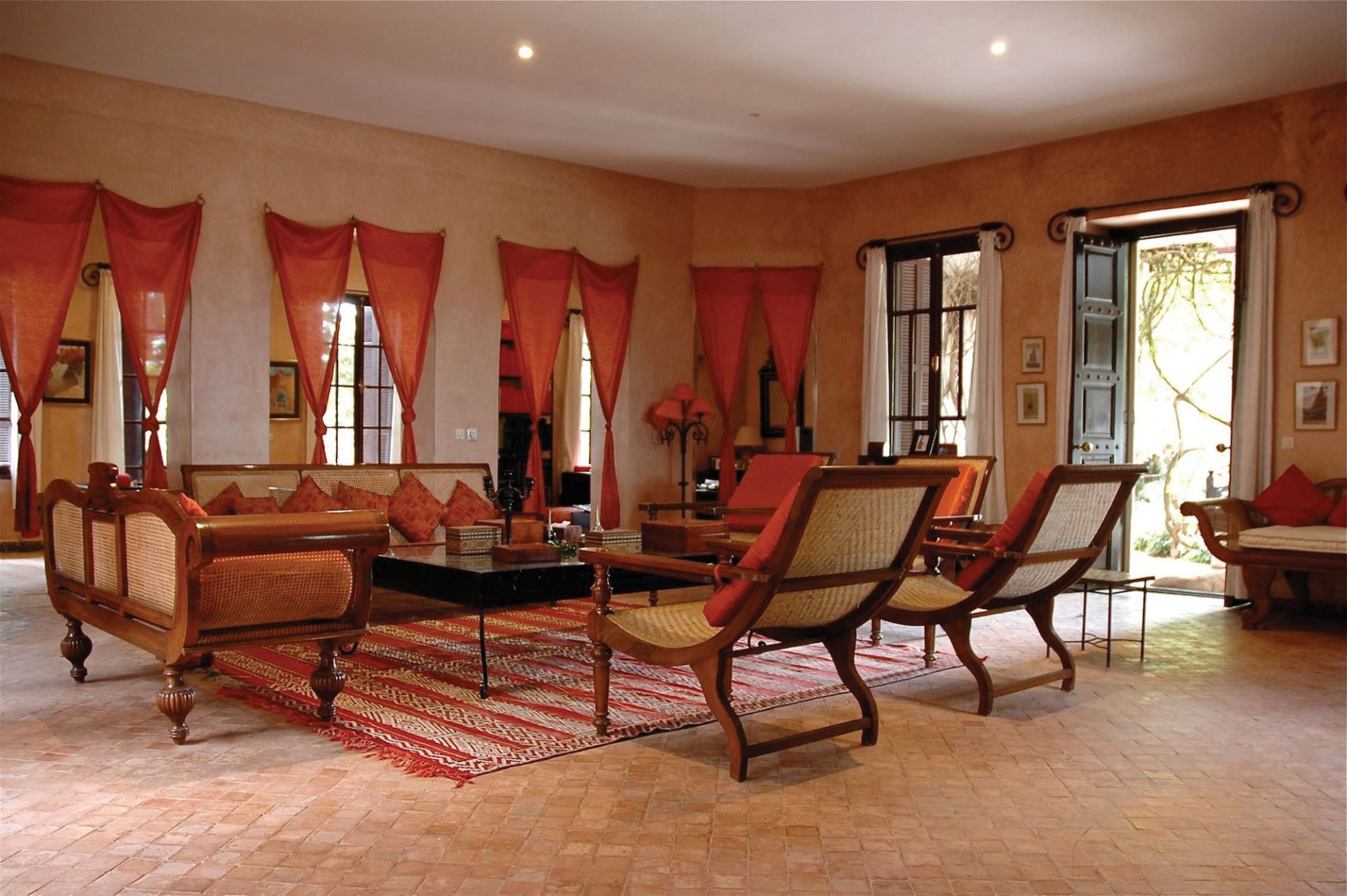 The walls of Dar Khalifa are covered in what's locally called 'tadalakht', a mixture of marble dust, limestone and eggs. It's a distinctly North African material, imbuing the walls with a comforting, tactile wholeness. 'It's a very cool material, a little bit shiny and feels a lot like plaster. It's one of the things that really give the house its presence. In the West we like to paint everything, and paint is quite a dead material, but tadalakht dries out and changes colour slightly every year.' The local craftsmen who Shah employed to work on the walls and terracotta 'bejmat' floor tiling became his guides for inspiring Dar Khalifa back to life.
The lack of uniformity in Dar Khalifa is a subtle, yet vital element of its restoration. Harmonious idiosyncrasies abound; wrought into the house by the very much hand-crafted, hand-shaped aesthetic that comes with working with local Masters. 'In Morocco, craftsmen haven't lost the ability to work with their hands, so when we were renovating, you never heard a power drill or a powersaw.' He explains that, in this way, it took a year and a half to get the house looking good.
I hope Dar Khalifa will be here long after we're dead and buried. It's got an ancient rhythm
'But in Morocco, what's difficult is to get anybody to finish anything. If they're painting a wall, they'll miss a few square inches or when doing a floor will miss a bit, and will say they'll come back next week and never do. They say only God is perfect, and often leave things unfinished as a result.'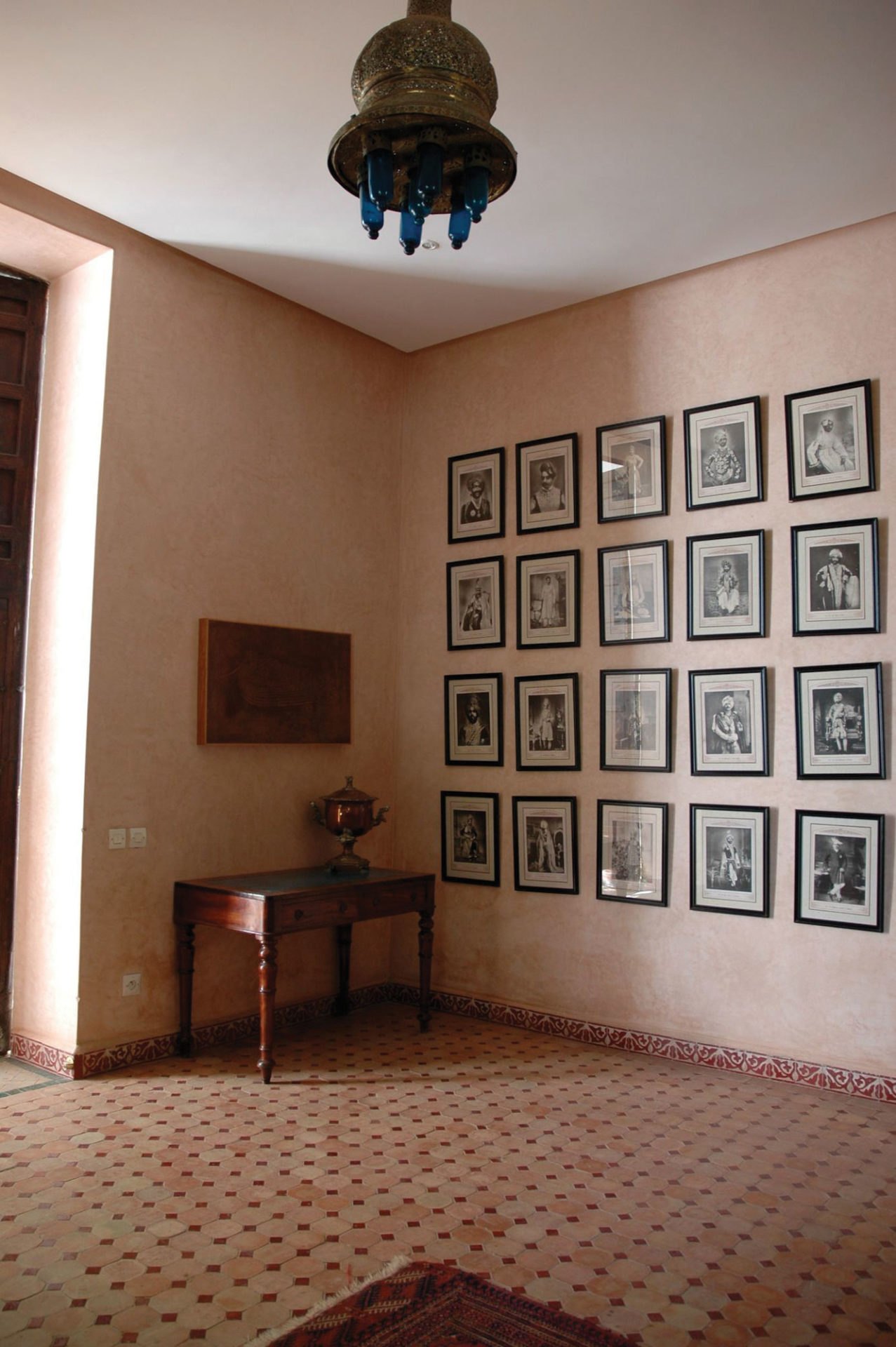 In giving Dar Khalifa the nurturing it needed, Shah has had to navigate the delicate interweaving of life and belief that continues to dominate much of Moroccan life. He often uses the word presence in talking about his experiences; the constant presence of God in the lives and work of the craftsmen he employed, the presence of the deeply poor yet vitalised shantytown surrounding Dar Khalifa (which he calls his 'conscience') and he talks a lot about the house itself as a presence. 'Last summer, I was here for five weeks by myself. I'd packed my wife and kids off for a while, and I got the feeling that the house knew I was there inside it. I hope Dar Khalifa will be here long after we're dead and buried. It's such a comfortable place to live: it's got an ancient rhythm.'