When he was just six years old, Fathy Salama sat in front of his mother's piano and consumed himself not only in the maqams or scales of the Arabic musical framework but in the intricacies of Beethoven.
By the time he was 13 he was playing alongside established musicians in the clubs of Cairo and in 1989, at the peak of his career, and he was considered one of the most respected and renowned songwriter in the Arab World.
But always someone to break mould, he turned his back on pop music and formed his own band Sharkiat in order to create his own fusion style of Middle Eastern and European blends.
'If you don't change you die,' he says passionately. 'You learn and you change try to find something new. I left commercial music when I was number one and making a lot of money, but it was not what I was wanted. I could not keep repeating the same format.'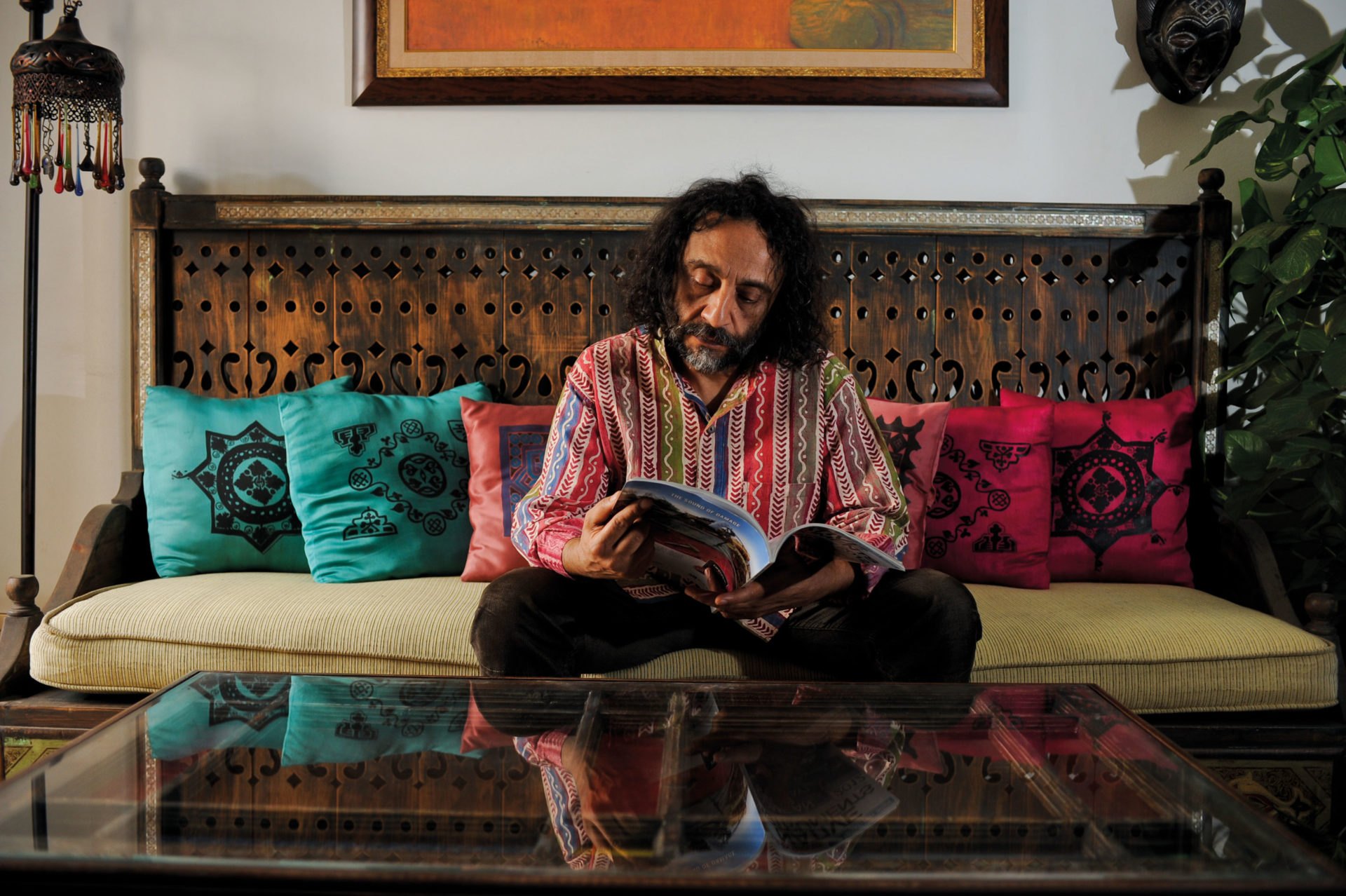 In fact Salama has always been open to that change. From his childhood years of learning piano to his teenage years of playing Deep Purple cover versions to jam packed clubs, his musical taste has been widely varied. His interest however eventually turned to jazz and he spent a good deal of time in America under the tutelage of jazz maestros Sun Ra, Barry Harris and Hal Galper to learn harmonies, scales and arrangements. The discipline, independence and sophistication introduced Salalma to a new concept and approach to music making and, when he returned to Egypt, it was these ideas he would infuse into the local music scene and transform Arabic pop.
'It was the end of Sadat's time and the beginning of Egyptian capitalism during Mubarak's time,' he remembers. 'This is when Egypt opened up to the West and I started to meet many musicians from abroad. Some of them played in my group and recorded with me. I would say this was the beginning of a mix of many different cultures and you could say that this became the trend at the time,' he recalls.
It also fostered the perfect environment for Salama to experiment with the different styles he had learnt, mixing oriental and occidental instruments while he wrote songs for artists such as Amr Diab. 'It was called Jeel music, but I didn't call it that name. It means generation in Arabic because it became the music of that generation,' Salama says.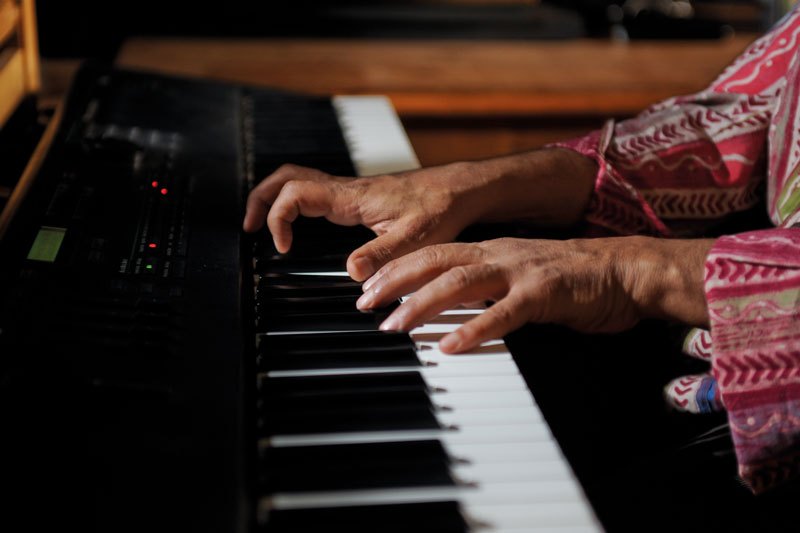 Thanks to the Latino beats of the Roland TR-707 drum machine combined with Arabic orchestration, Salama can perhaps be attributed with transforming music across the whole Middle East. This vivid form of pop music still lives on today.
It also attracted a mixed crowd of urbane Western educated professionals and underworld riffraff, making it an inclusive scene that rapidly transformed societal relations, fashion and outlook. 'This form of instrumentation wasn't played before with little mix and harmonies, using occidental music and later using programming and drum machines. I was a pioneer in this, I was the one who started this form of music and what it made in my life was that I was the main musician at the time.'
Since forming Sharkiat he has toured extensively in Europe, Japan, the USA and Lebanon. He has also worked with some of the biggest names in world music and jazz, including Senegalese singer Youssou N'Dour on the album Egypt that went on to win a Grammy Award in 2004.
Despite the recognition he has received, Salama says he is concerned about the current trends in contemporary music, particularly in Egypt. 'Globalisation and pop music has made everybody sound the same. One thing people all around the world do much less now sit and listen to music. It is just background music, like when you are in the elevator.'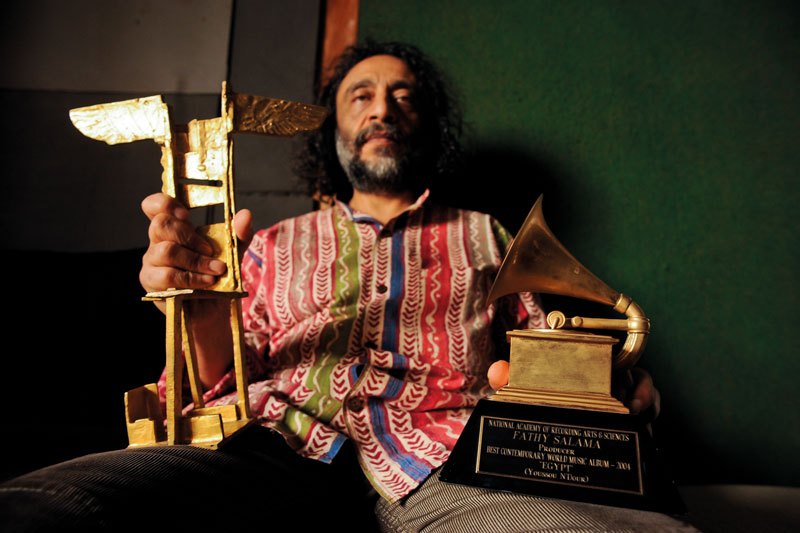 This he says has impacted on the local music scene, 'I think there is a bad influence for this because there are many youngsters who play straightforward chords, copying this kind of country music from America just with Arabic lyrics. Many don't know how to play guitar or understand music properly but call themselves composers. On the other hand I have worked with many musicians abroad who are in love with or try to find out about our Oriental music and try to use it in a different way. I am part of the whole scene but don't forget I am in my fifties so I have spent a long time learning and teaching.'
Salama now teaches young musicians about jazz music at workshops in the Middle East, Europe and America and hopes this will help turn the next generation away from generic pop and dance, which he feels has undeserved prominence in the music industry.
Still, he takes a little pleasure in the challenges giants in the music industry face today. 'For sure the rise of the internet has killed the business of big record labels and I am very happy about it because these companies played an important role in making very bad music and that's why music sounds the same now. It was something to sell and not art.'
This cheapening of the art form pains him but Salama says he is glad to be out of the mainstream and limelight, able to concentrate on carving out his own style. 'I have not, for a long time, been involved in commercial music and I'm not at all interested in going back to pop music because it impossible to change. What I do now is on my own terms, I don't have to listen to some idiotic producer like in the old times or try to please others. I only please myself.' For Salama, the future means, 'trying to research, learn more, find new colours, and new kinds of music.'