Born in 1957 in Beit Sahour, a suburb of Bethlehem, Dr Mazin Qumsiyeh has dedicated his life to biology. In one of the faculty buildings that make up the Bethlehem University on a sunny afternoon in September, the professor sits in his office with his devoted students who, even on their day off, linger on his every word as he covers topics ranging from Egyptian fruit bats to non-violent resistance with the same solemn and philosophical humour.
In the same room, Dr Jessie Chang, his wife of 30 years and a biologist in her own right, heats up a home-cooked Palestinian meal in the microwave, proudly wearing a Japanese 'Free Palestine' t-shirt. The husband and wife opened the Palestine Museum of Natural History earlier this year. With no budget at their disposal (the local authorities and NGOs are more of a hindrance than a help, Dr Qumsiyeh sighs), the couple donated their own money to Bethlehem University in order to fund it, while they hope for financial support in the future. 'That's the only way they agreed,' Dr Qumsiyeh laughs. 'They gave us use of this floor and half the floor below for conference rooms. The rest of it is on us. We are volunteers.'
I don't want a 'British Museum'
It's a humble museum: display cases and A4 printouts exhibit the different species found on Palestinian land – butterflies, snails, scorpions – along with jars filled with snakes, bats and other flora and fauna. Dr Qumsiyeh returned to Bethlehem from his teaching posts at Duke and Yale six years ago, to dedicate his knowledge and vigour to protecting his homeland. His bibliography is impressive. Titles include over 100 scientific papers on subjects such as 'New records and karyotypes of small mammals from Jordan' and 'Organization and management of a cytogenetic laboratory in the twenty-first century', as well as his influential books 'Bats of Egypt' and 'Mammals of the Holy Land', which are now also on display at the museum.
Congratulations on opening the Palestine Museum of Natural History – it's clearly a labour of love.
When I was 10 years old my uncle used to take me out in the fields. That's where I fell in love with nature. My uncle's name was Sana Issa Atallah – he was the first Palestinian zoologist. He finished his PhD in the US and then went to Tehran to teach at what was then called the Pahlavi University. He taught for a few months and then he was killed in a car accident. That's basically when I decided to pursue the field more seriously.
How old were you?
I was around 12 or 13 years old. It was his idea to eventually build a museum, but he never got the chance due to his premature death.
So the idea of a museum has been lingering in the wings since then?
Yes, this notion first started when I was a kid. We started collecting, studying and photographing nature in Palestine. Then I did mammalogy work in Egypt for my master's
Has the museum also become a form of activism?
We think it's a very critical project for Palestine. Not just in terms of stimulating the way people think about science but also, as I said, in terms of the bigger picture – respect for oneself, respect for the environment, respect for fellow human beings.
It's Saturday afternoon and your students are here, volunteering at the museum and working on their projects.
The museum can act just like the yeast does in bread. It stimulates and spreads and gives substance. Hopefully. Well, at least that's my vision for it. [sighs]
It's a good vision.
I think it's doable. Okay, we don't have oil or gold or metals. What do we have? [He looks to his students] We have people. If we value these people and we encourage them to grow, then that's the biggest treasure a country can have. We don't need anything else. Look at Singapore and Hong Kong. These cities have degree and chromosomes of gerbillidae for my PhD. I've published a lot of papers on mammals and also a book, 'Mammals of the Holy Land'.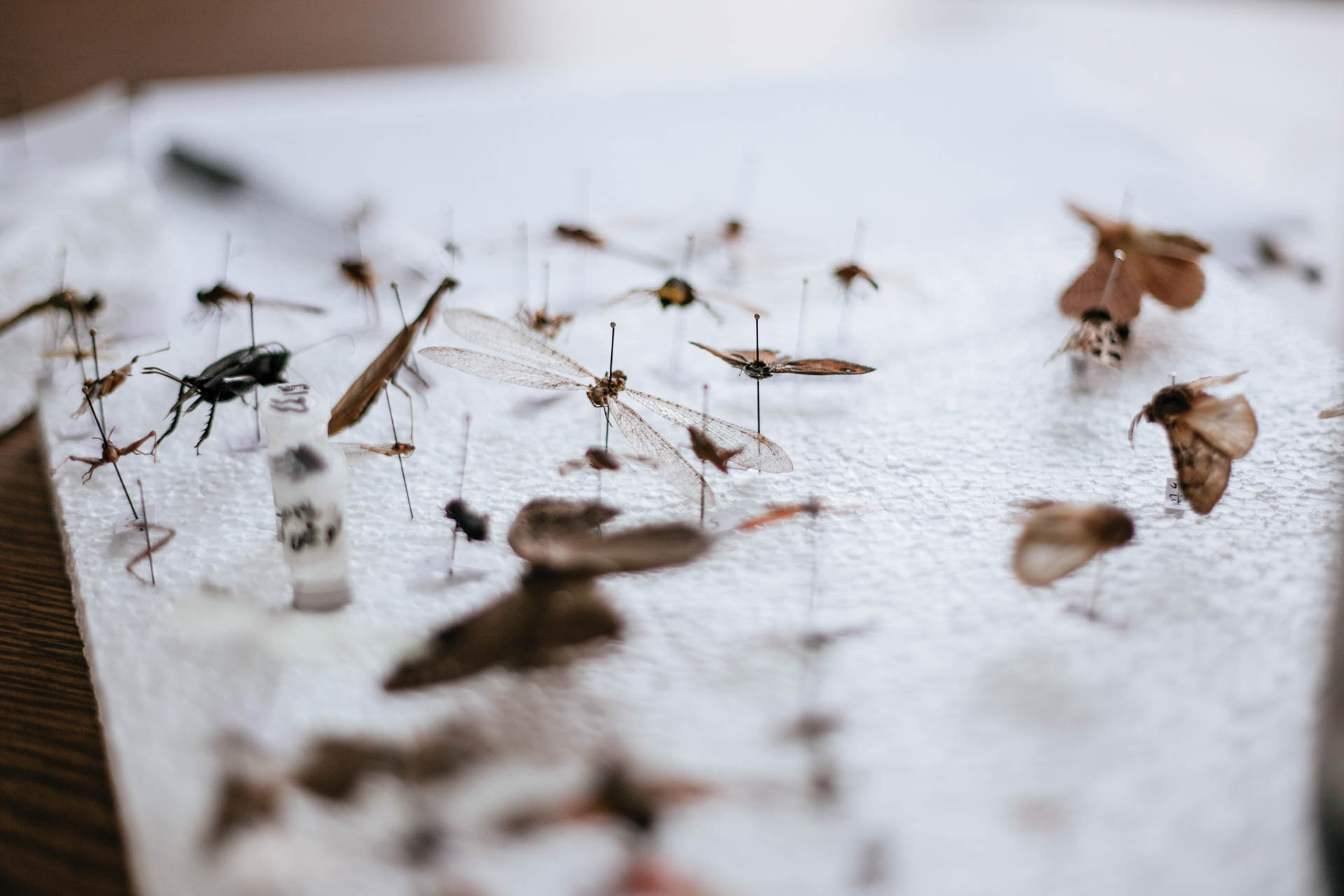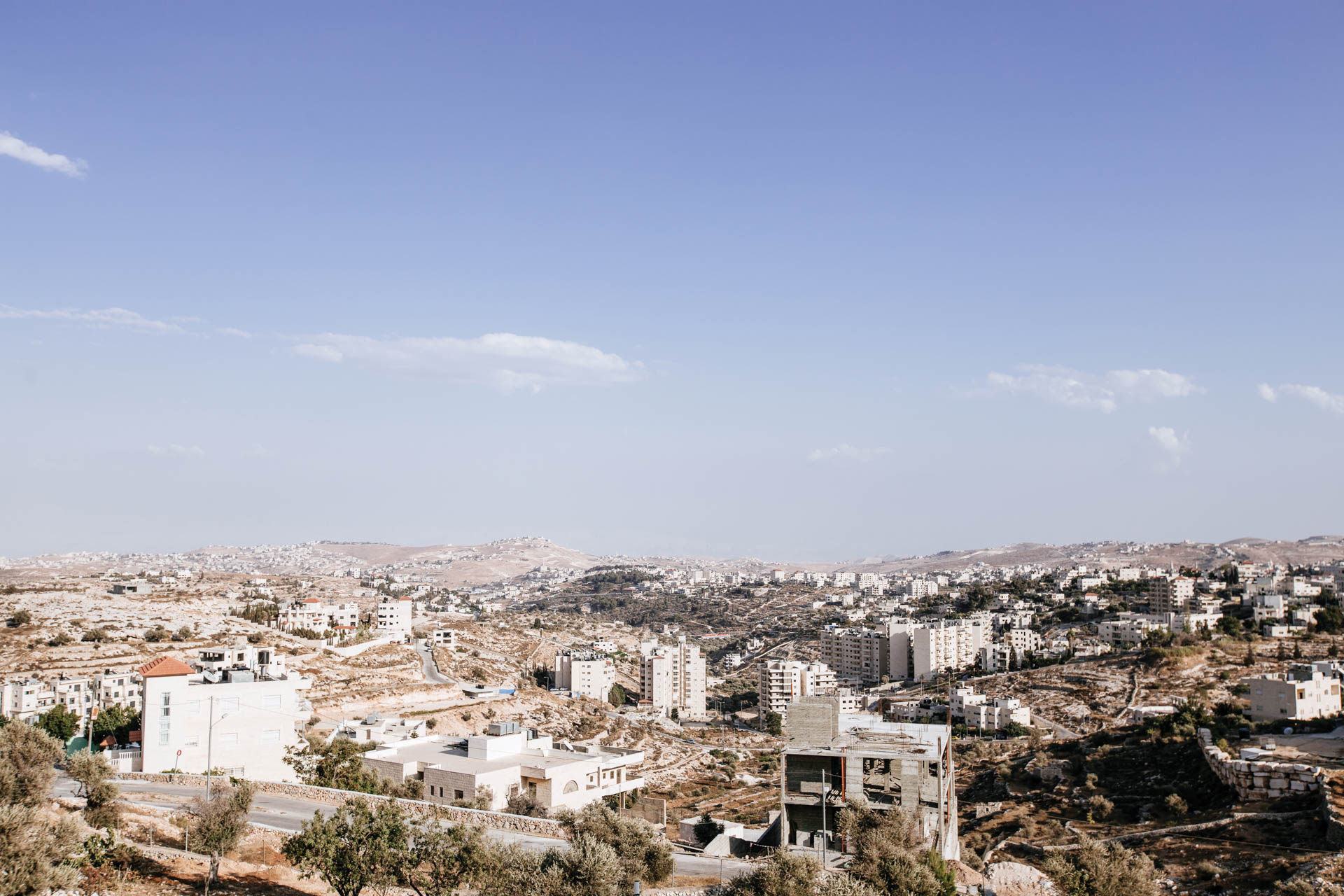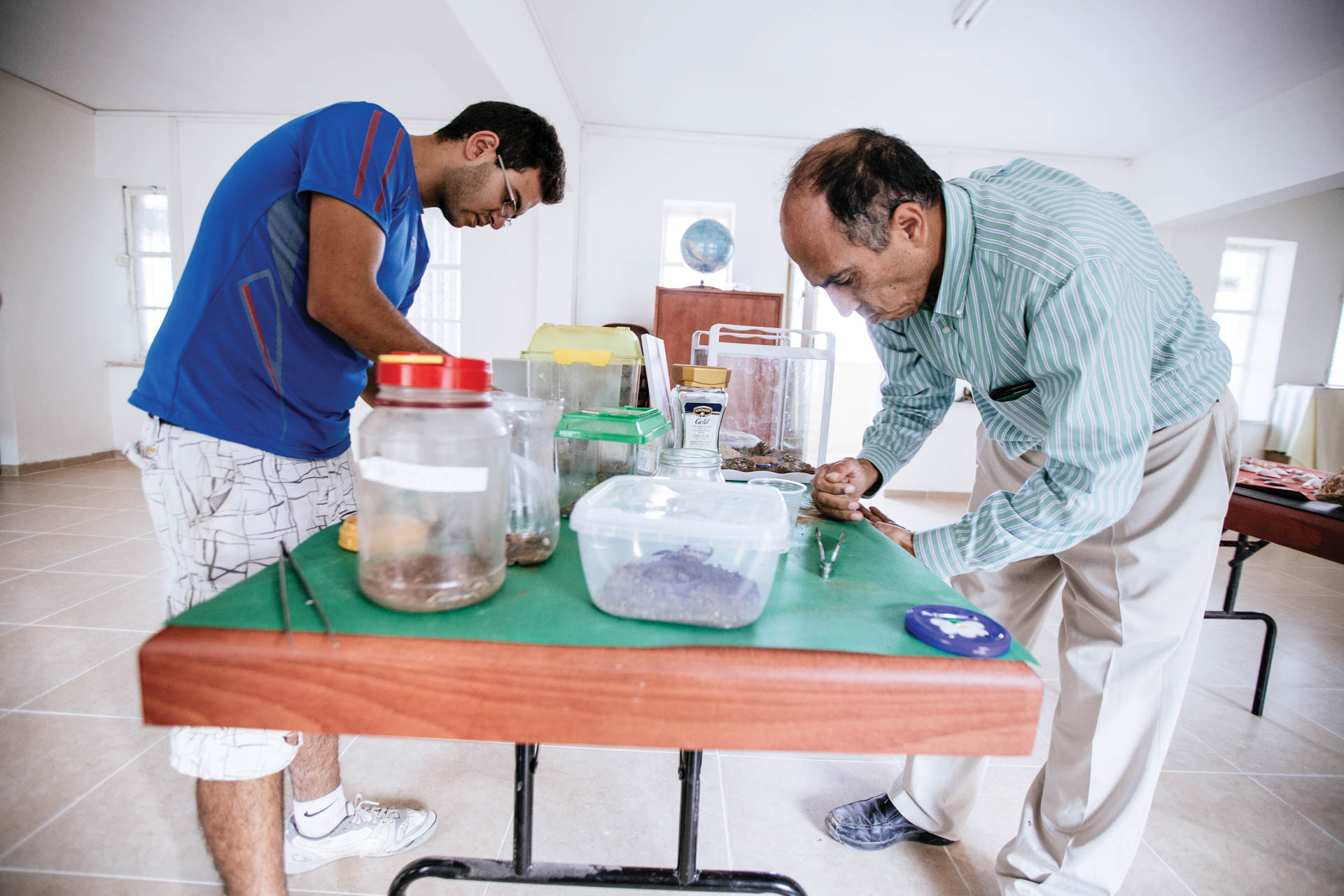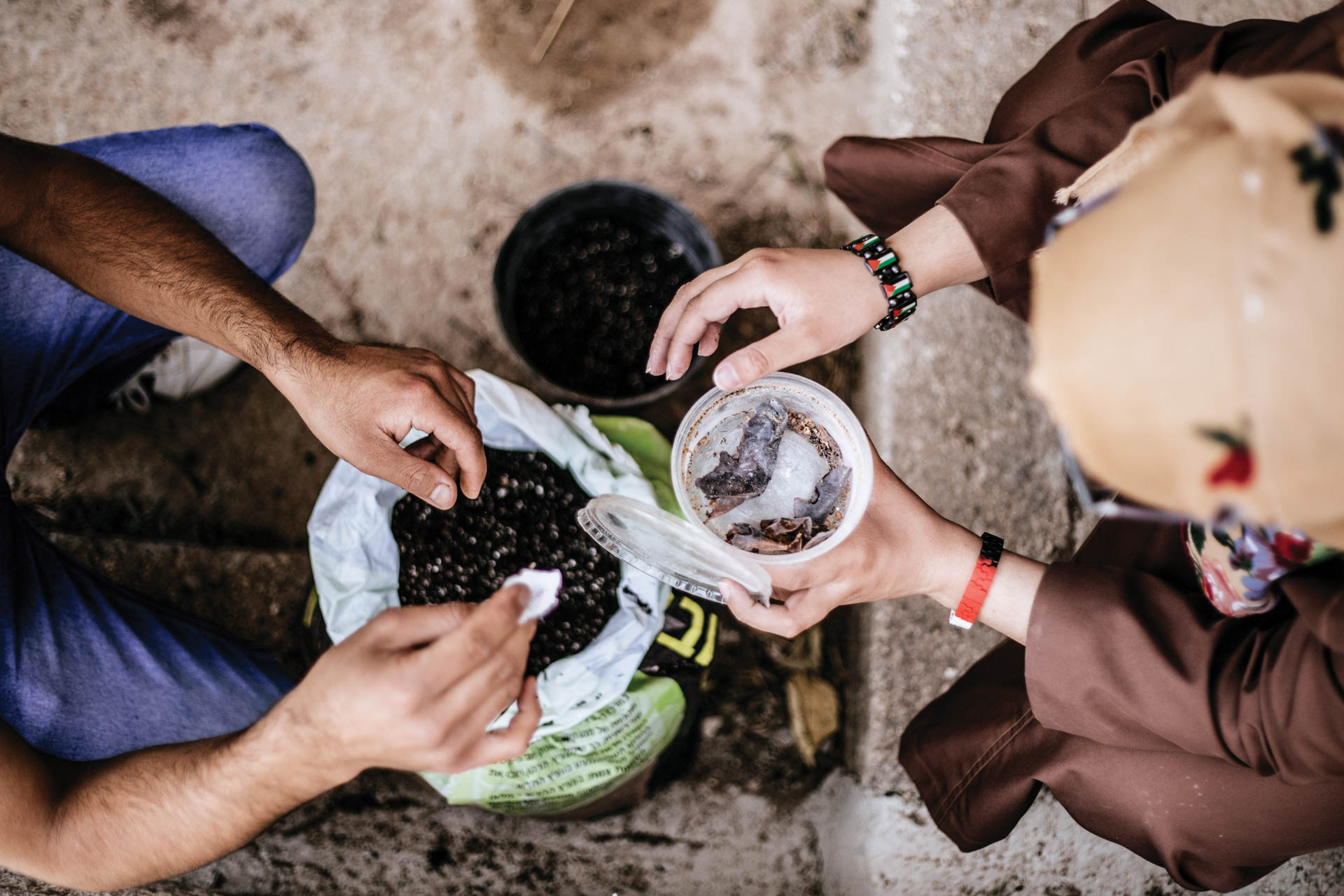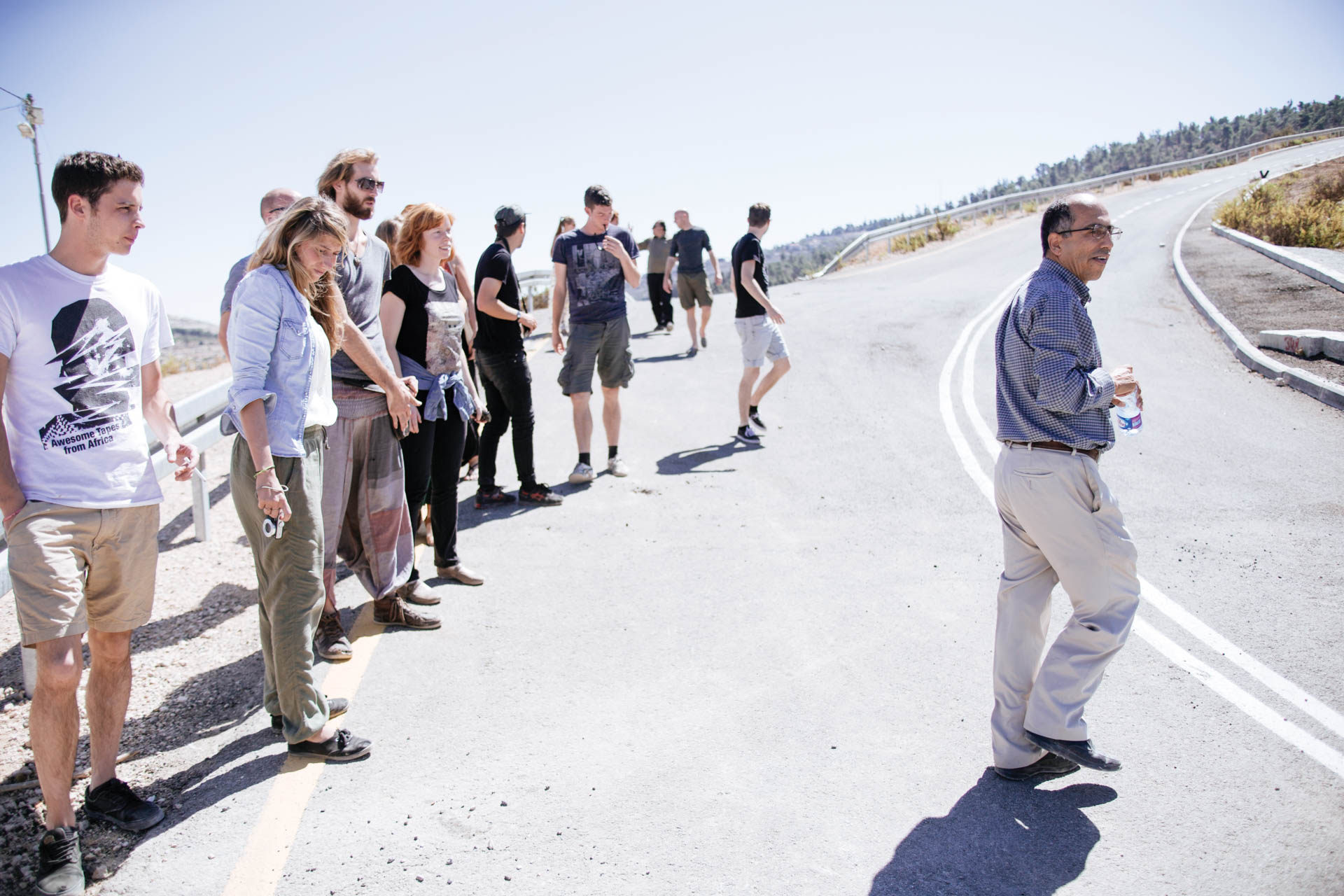 Sounds like a wonderful book. Can you tell me more about it?
Well it's about everything to do with mammals. Distribution, behaviour, biology, genetics, things like that. I moved into the medical genetics field for a while. But after that I revived my interest in the study of fauna and flora.
The museum is housed in a Bethlehem University building, where you also teach. What do you have planned for it?
I am not too ambitious. I don't want a 'British Museum' with hundreds of years of history and money and resources. Just something small and suitable for a developing country. It's not high-level. It's very simple. Everything we do can be summarised in one word – respect. That's basically it in a nutshell.
become hubs for international trade and development. All it takes is people. When people employ their minds they can do tremendous things. And I think we can do that.
As well as the indoor exhibition, you're also working on some more 'live' projects.
We now have three major projects going on. With very limited funding. One of them is a birdcage – a natural aviary, full of plants and water and everything. The second is a natural pool, with frogs, carp, other fish and birds and reeds. Our goal is to finish it before the first rainfall, so it can collect rainwater in the winter. The third project is a greenhouse, to grow medicinal plants and herbs. We want to give people seedlings and show them that even in small spaces like their backyard they can produce.
Really? What kinds of plants are easy to grow?
Like herbs and medicinal plants. Sage, mint, thyme, everything! There's no reason to buy zaatar in the supermarket when you can grow it in your backyard or on your balcony. Growing your own herbs increases your connection to the land, increases your love for the country, things like that. I think it's very critical.
How does the museum tie into your own work and research as a professor? Everything we do is based on research. I believe that everything you do and experiment with properly can produce a publication. At this point, we could even write a research paper on how to create a museum of natural history in a developing country. Show them how we did it with minimal resources. It is doable if one puts their mind to it. And they can learn from our mistakes.
Do you think you've made mistakes?
Yes. For example, if I were to redo it now, I'd build our own furniture from supplies in Palestine. I would find an entrepreneurial carpenter who would take used things and build furniture. Maybe we should do that for the rest of the furniture. I think it would be a good thing to recycle material, don't you