'One thing very particular here is the way people navigate from a traditional style to a very edgy one,' remarks Senegalese fashion photographer Omar Victor Diop, describing the street style of Dakar, his hometown. 'People really navigate between Milan, Dakar and Saudi Arabia, and I think it's fabulous.'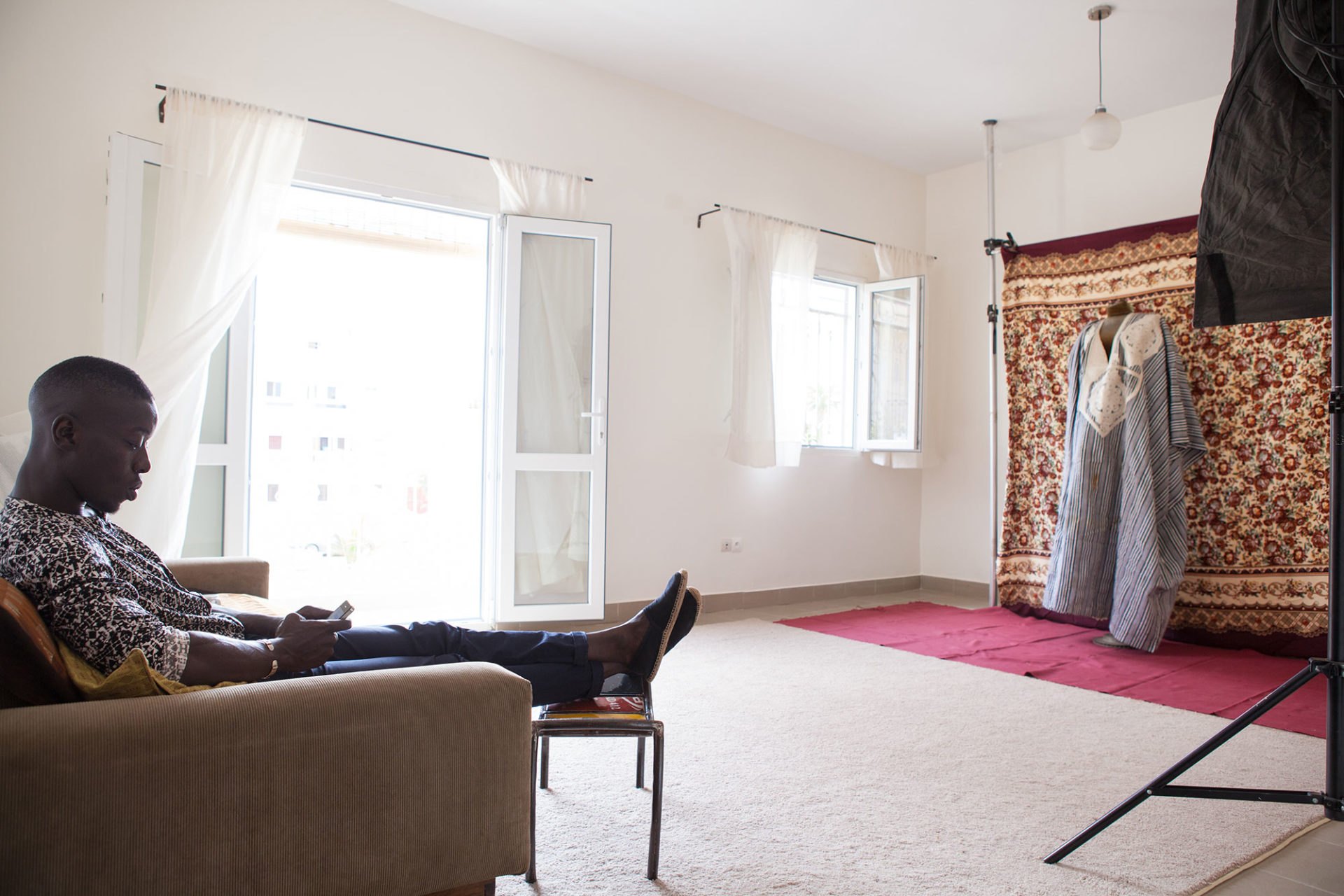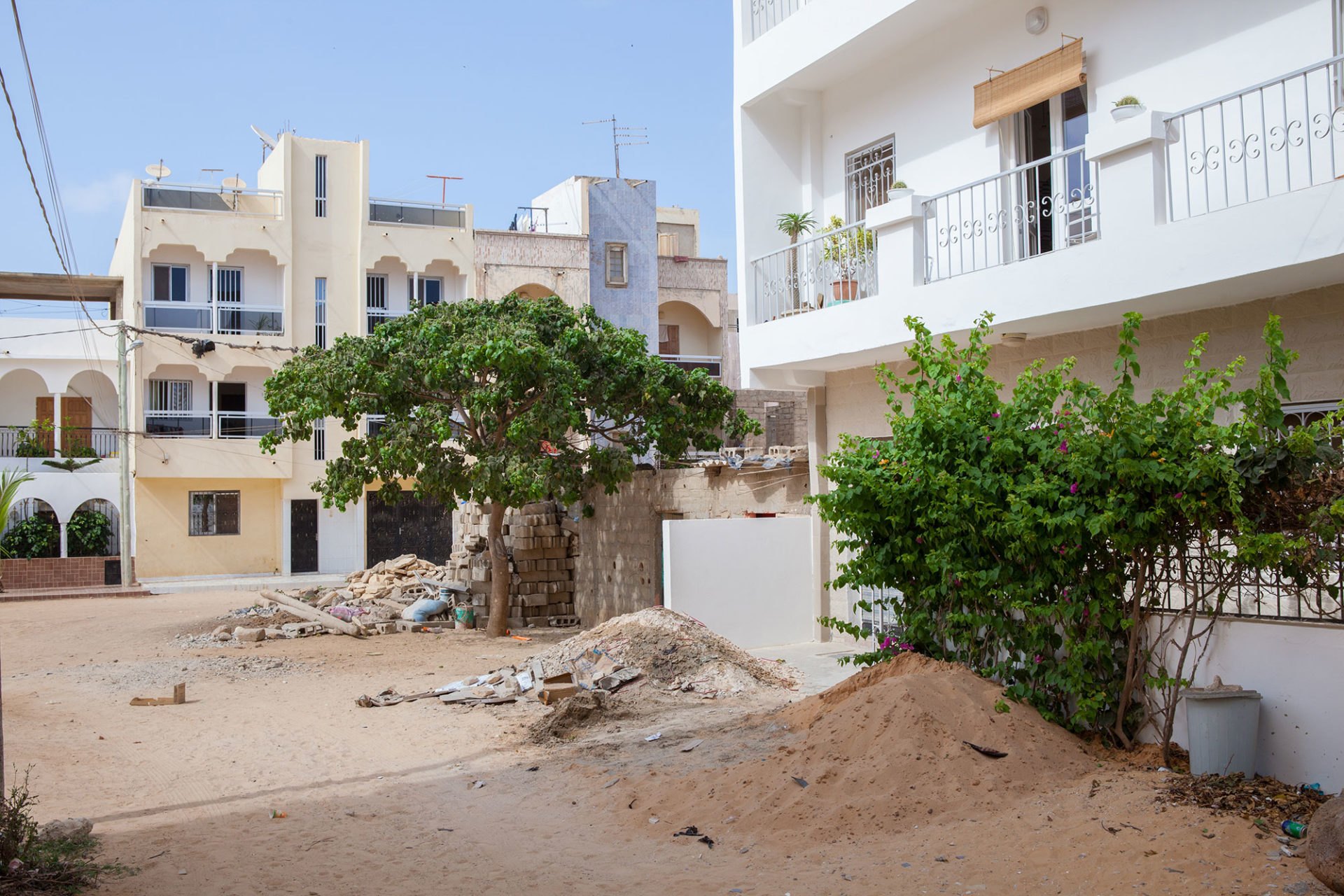 Diop began his photography career in earnest in late 2010, at the age of 30. 'Sometimes it just takes a word, a sentence, to empower people to live their dreams,' he says. For Diop, the moment came after he had adorned one of his friends in an array of kitchen utensils –'old sponges, newspapers and plastic bottles' – and photographed her with his brand new camera.
'I remember showing this image to another friend of mine, a photographer, and the expression he had on his face was, like, "Dude, you need to get this out there."' After being persuaded to submit his photographs to the Rencontres de Bamako in 2011 ('kitchen-wear', sadly, not included), Diop jacked in his corporate communications career and has been exhibiting internationally with a mixture of fine art photography and studio portraits ever since.
Despite invitations to the world's fashion capitals, Diop says that life on the dusty streets of downtown Dakar keeps him 'grounded.' 'I never want to cut ties with Dakar because it's where most of my inspiration comes from. Here, when you walk down the street,' he says of Ouakam, his arrondissement, 'you may see a woman selling oranges. You look at the way she's dressed and the way she's looking at the landscape, with her chin placed between her hands, and it's like she's playing a part in a movie.'
His daily observations are not just those of a cinematic eye, however, but are rooted – fortunately for a photographer – in a particular Dakarois disposition. 'There is a whole tradition here of lounging and, I don't really like the word but, just being "fabulous" for nothing,' he says. 'Just for the sake of it – all day and all night long. Just sitting somewhere, looking like something is about to happen. All dressed up, with full make-up, and striking a pose as if waiting for a photograph.'
Urban Senegalites, he says, do not need much coaxing into his studio. In fact, with a preference to catch models off-guard during fashion shoots, Diop often has a hard time getting the image he wants. 'There is always a moment when they look away. That's when you need to snap.'
His series of photo-portraits, titled, perhaps aptly, 'The Studio of Vanities', explores its subjects' self-regard more directly. Diop collaborates with each sitter to craft their image. Stylistically, the series – classic, candid studio portraits posed in front of African kente cotton backdrops – builds on the rich West African tradition of staged studio portraiture. However, while Diop acknowledges the field's primordially cool 'visionaires', like Malick Sidibé and Seydou Keïta, as influences, he explains that the two are but the figureheads of a much larger culture.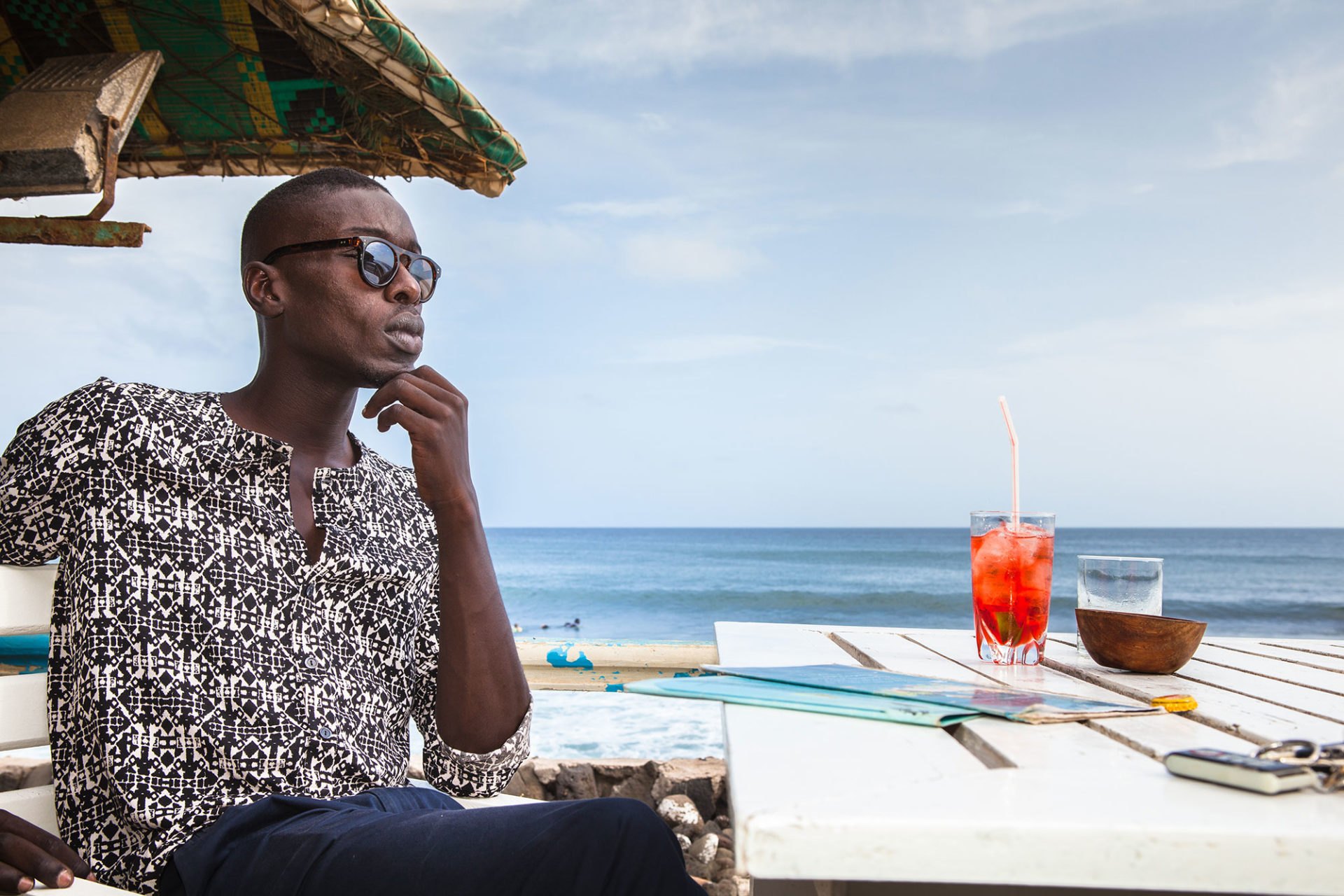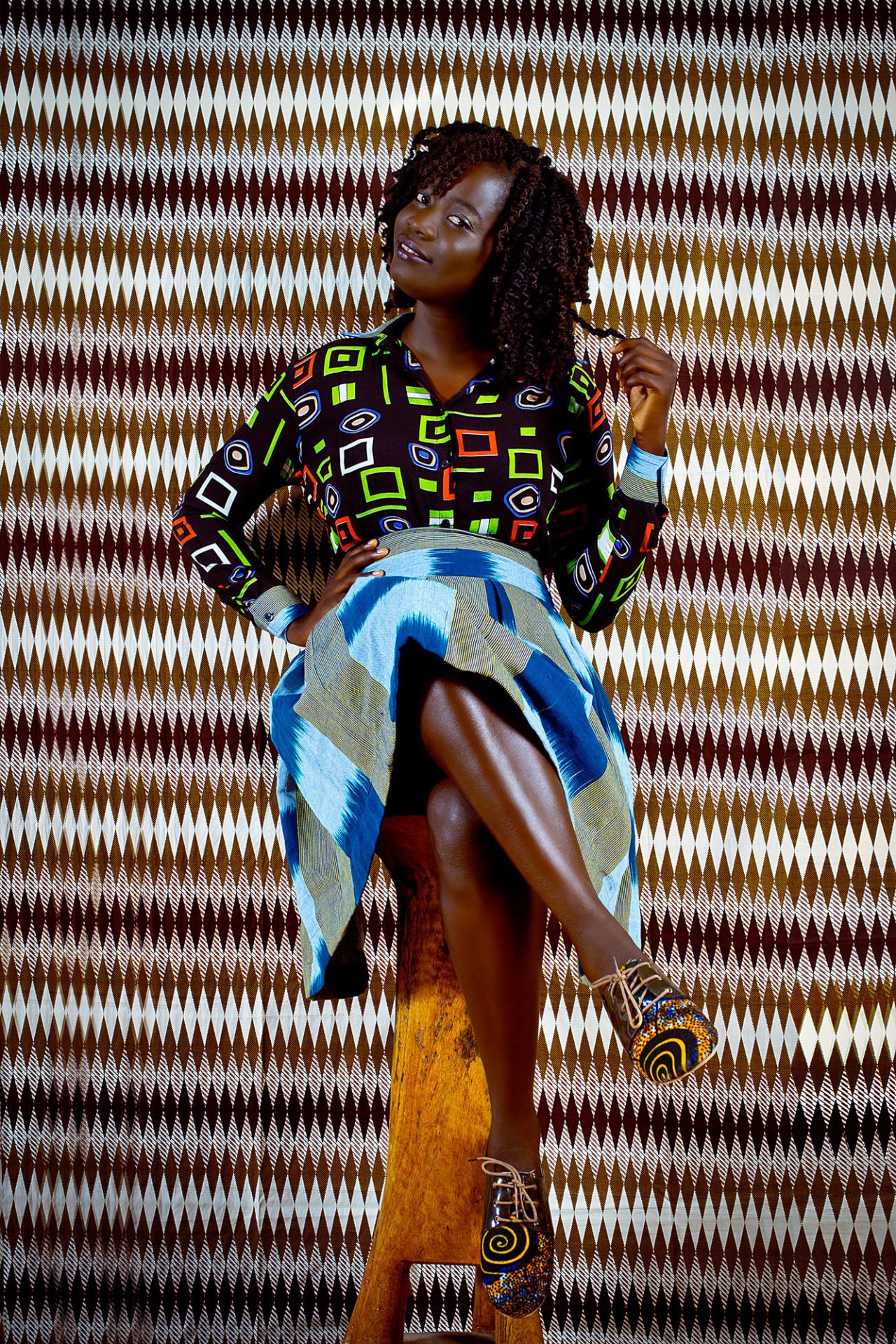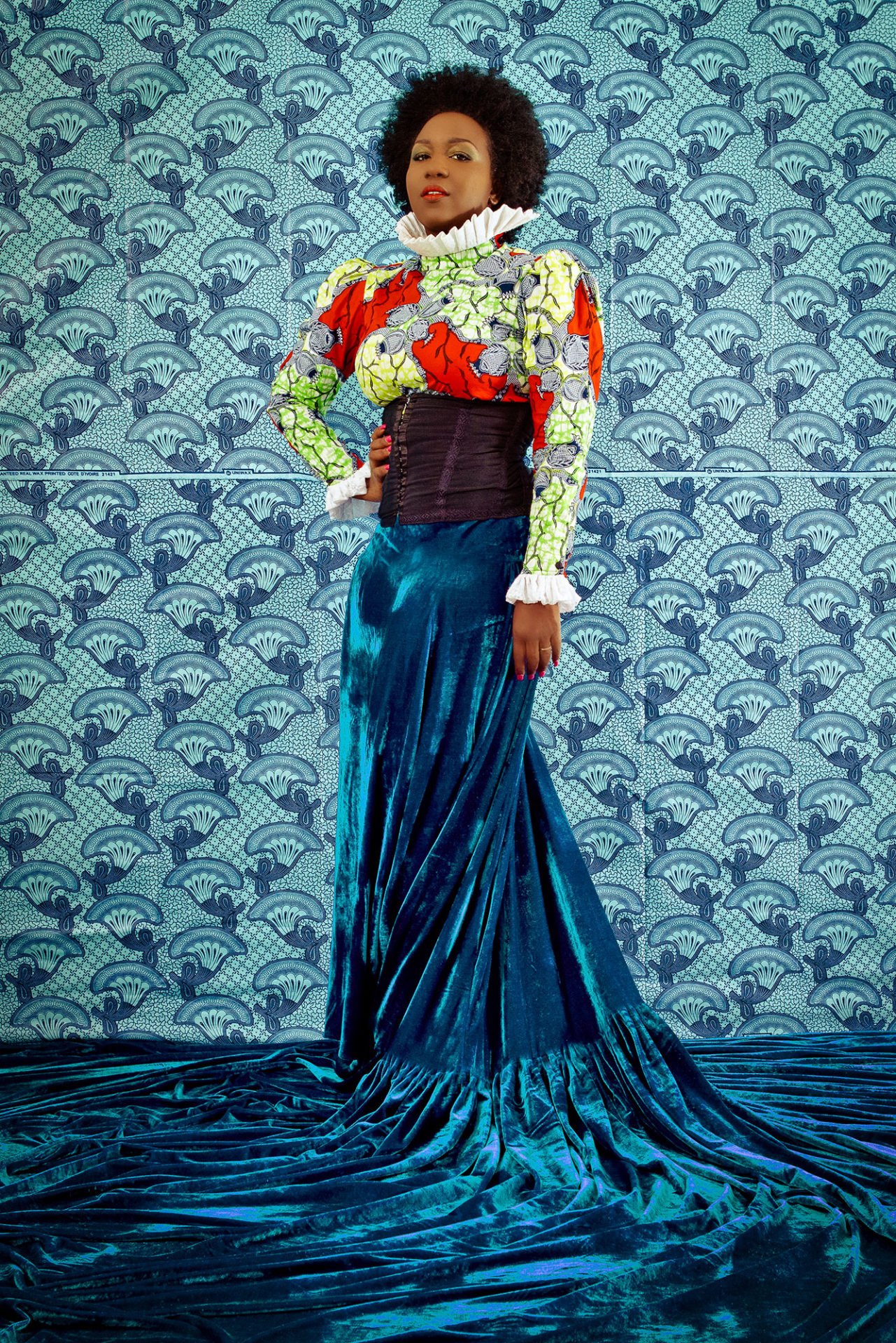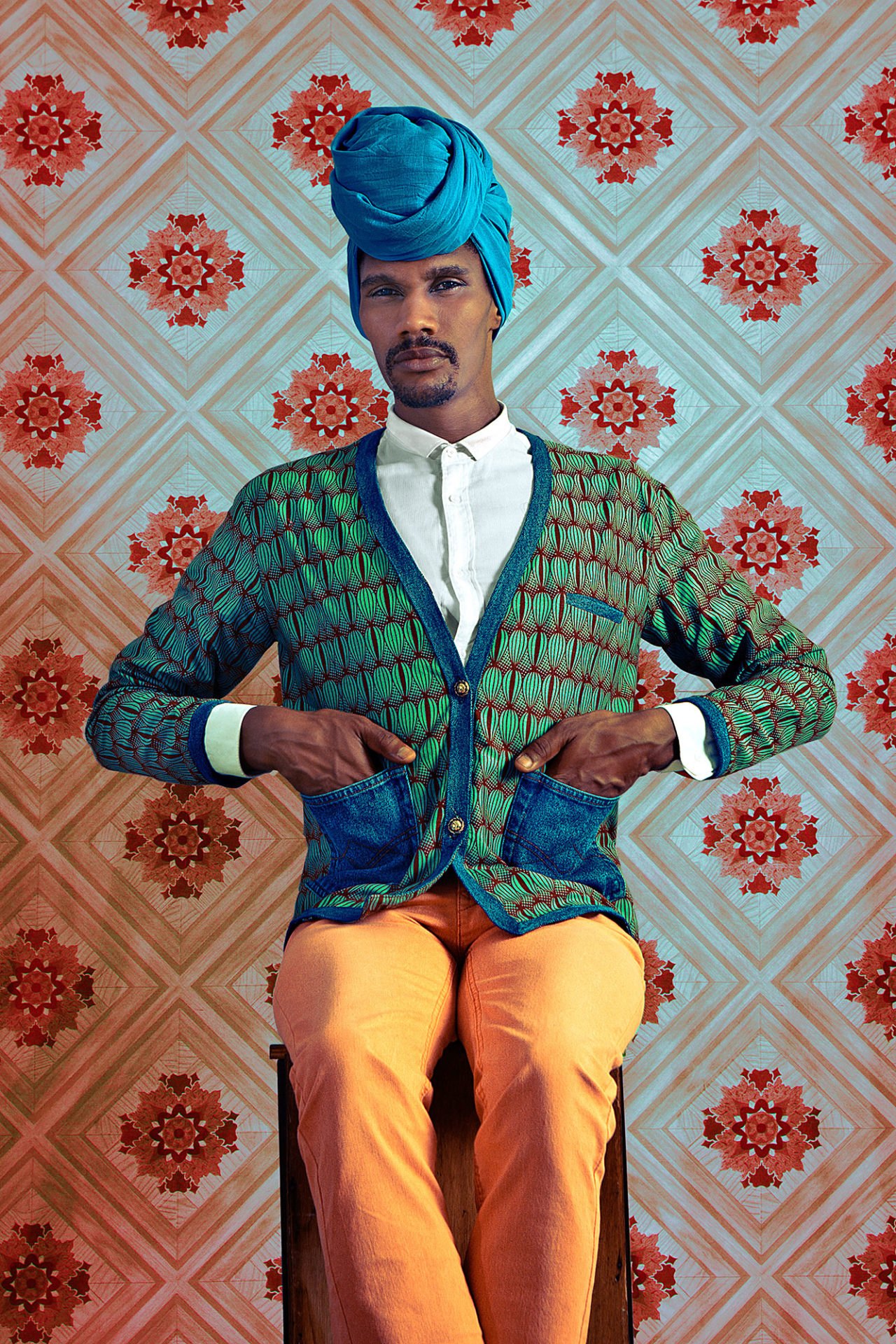 'In every neighbourhood in every city in West Africa – especially in Dakar – there has been a Malick Sidibé and there has been a Seydou Keïta,' he says. 'There are so many that sometimes you don't even know who they are – just commercial photographers who have tiny little studios and do amazing stuff all year long. These photographs are in every family album of every city in West Africa,' he says, citing the photographs of his grandfather ('very handsome and very stylish') that were taken at the studio of Senegalese 'studio era' maestro Mama Casset as an example.
'All of these are a huge inspiration to me and I hope that, with time, all of the forgotten and hidden talents from the '50s and '60s will be discovered and talked about just as much as Sidibé and Keïta,' he says.
Much like his contemporaries with similar aesthetic references, such as Hassan Hajjaj, Diop filters the genre through a contemporary, transcultural lens (he counts Jean-Paul Goude, image consultant to Grace Jones, and Annie Leibovitz among his other sources of inspiration). Whereas his forefathers were never tempted by colour, Diop uses it as a signifier; whereas Sidibé stuck with film his whole career, Diop shoots with either a Canon 5D Mark III or a Canon 7D.
'I don't do film photography,' he says. 'I know nothing about it, actually. I've never tried it. What I like about digital photography is that the creation doesn't stop the moment you take the photograph. I do a lot of editing and retouching and I like it because it's part of the creation.'
Having just downsized his old Ouakam villa-cum-studio for a smaller apartment, Diop can be found working at Dakar's surf-pounded shore for the time being. 'We have restaurants that are just by the ocean and I have one which is my favourite – I've been going there for many years. They all know me now, so they don't mind me coming with my entire office every day, sitting five metres away from the water and working. It's a luxury,' he says.
After a successful summer exhibition of his 'Onomollywood' fine art photography series – African reinterpretations of classic Hollywood scenes – at Dak'Art, the city's art biennale, Diop hopes to develop his still lifes into moving image. 'I want to learn cinematography and scriptwriting because I want to be able to say more. I'm sure I can say a lot more with videos than I can with photography,' he says.
Still, Diop hasn't lost any of the rough-and-ready spontaneity of that first shoot in his kitchen. 'Every other day, I always make sure I pass by a second-hand market. They are a huge source of props and inspiration for me,' he says of one such market, 200 metres from his apartment. 'You can find so many incredible things. I mean, you can find some kitsch curtains or you can find a genuine Yves Saint Laurent fur coat. A fur coat in West Africa! I think half of the city gets dressed in that market,' he says. 'Of course, they would never admit it.'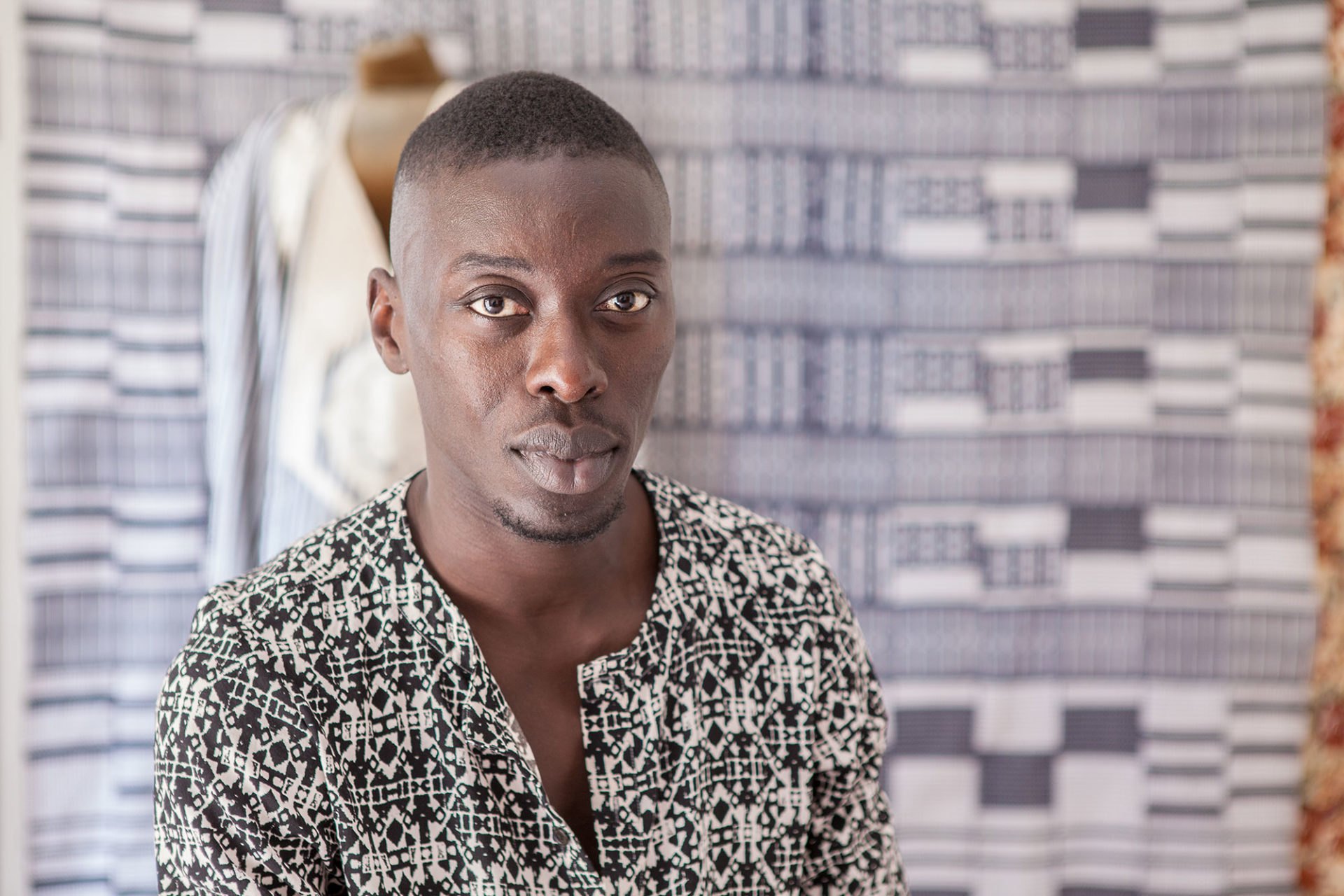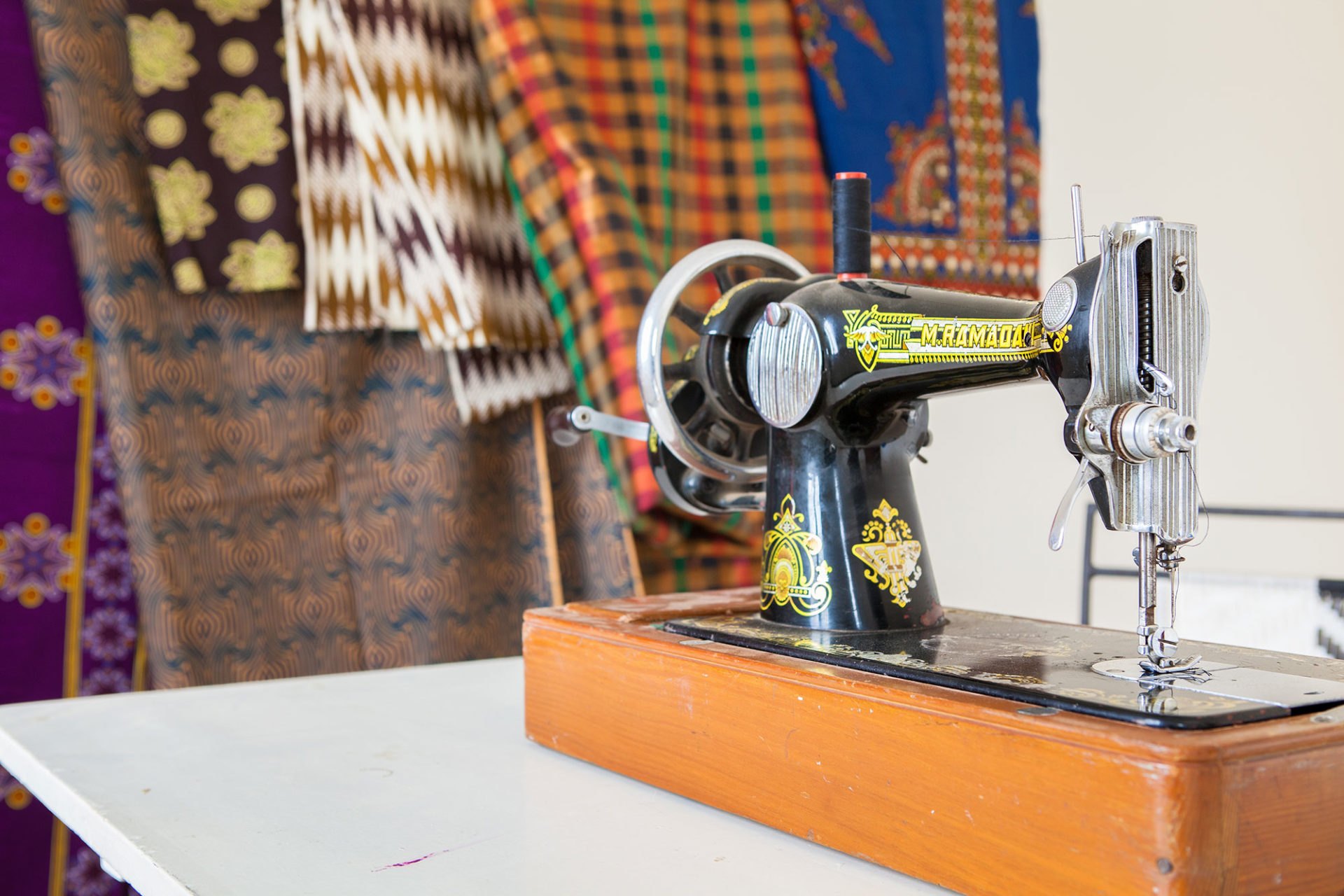 No matter where Diop's career takes him, he is certain that it won't be far from Dakar. 'It's important for me to create here,' he says. 'It just feels good to produce in Dakar and export to the world.'