The neighbourhood of Mar Mikhael is a natural home for musician Charbel Haber, who appreciates 'its closeness to everything I like in this city and the fact that all my friends live or work close by. And the lovely rats that keep me company every night when I'm walking home'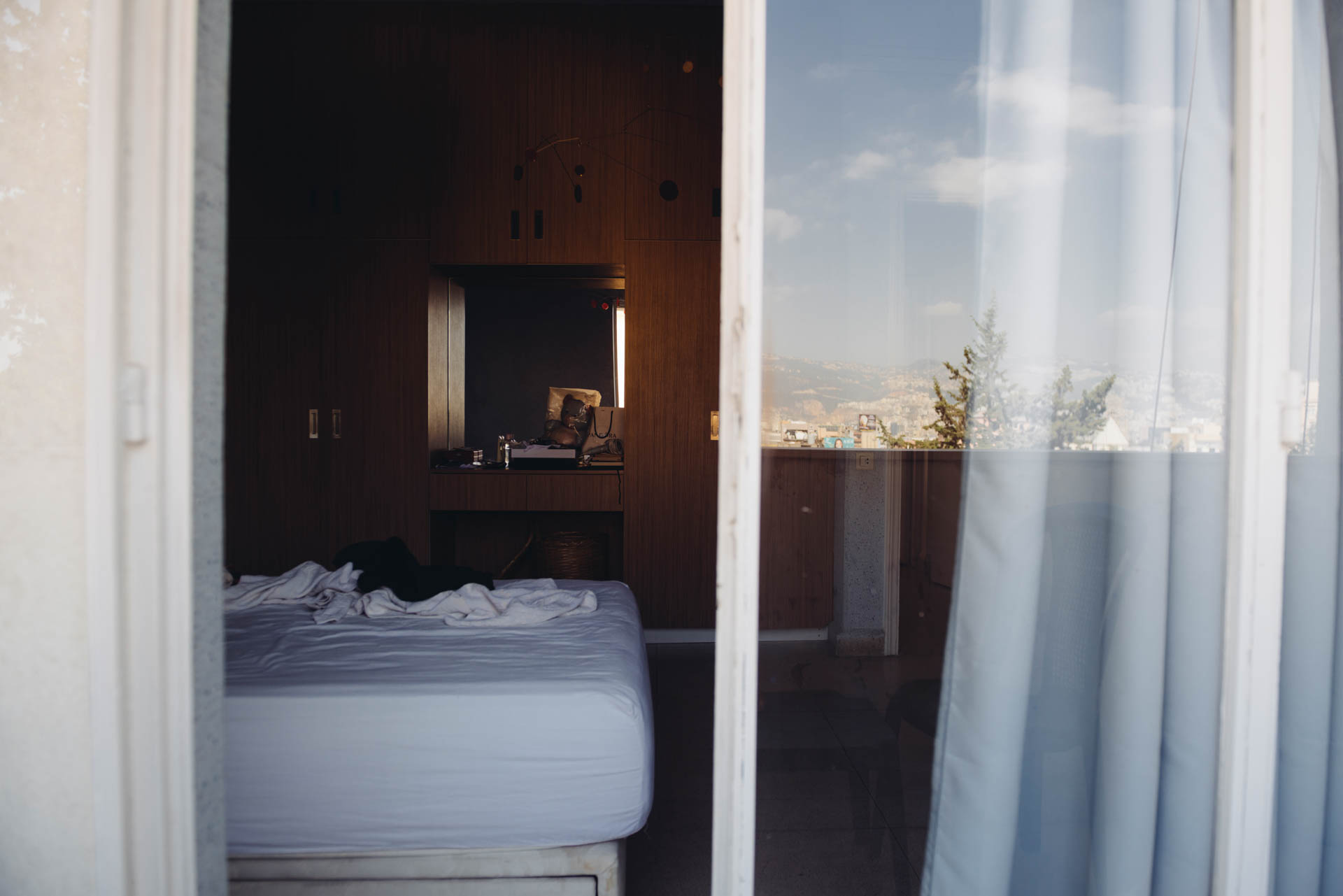 A vigorous member of Beirut's experimental music scene, Charbel has too many projects to mention. As well as mixing his solo album (recorded in Stockholm), the musician is currently working on new records for Scrambled Eggs and the Johnny Kafta Anti-Vegetarian Orchestra,an upcoming collaboration with Radwan Moumneh, and a ton of side projects –such as the 'Arab psychedelia' Omarchestra
'It's noisy from one side and calm from the other,' Charbel says, describing the atmosphere of the apartment. He loves the fact that it is 'very colourful', referring to his pink and blue rooms, and 'how the sunlight goes through it'.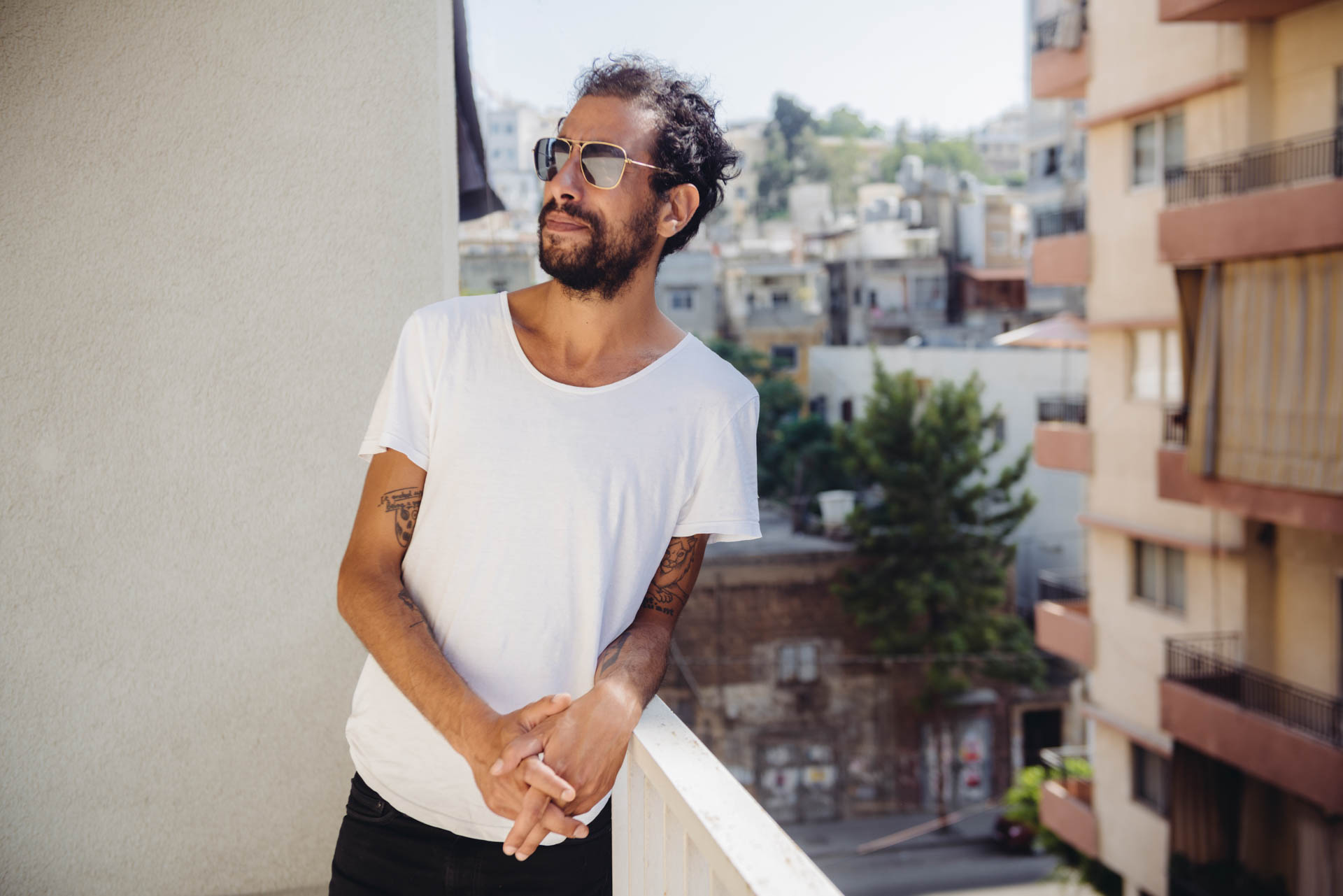 How does Charbel spend his time at home? 'Eating smoking playing guitar playing records reading writing watching the news series or movies, the usual,' he writes.
If not at home, Charbel can usually be found in Mar Mikhael's Internazionale. Here, he sits with his Scrambled Eggs bandmate Malek Rizkallah.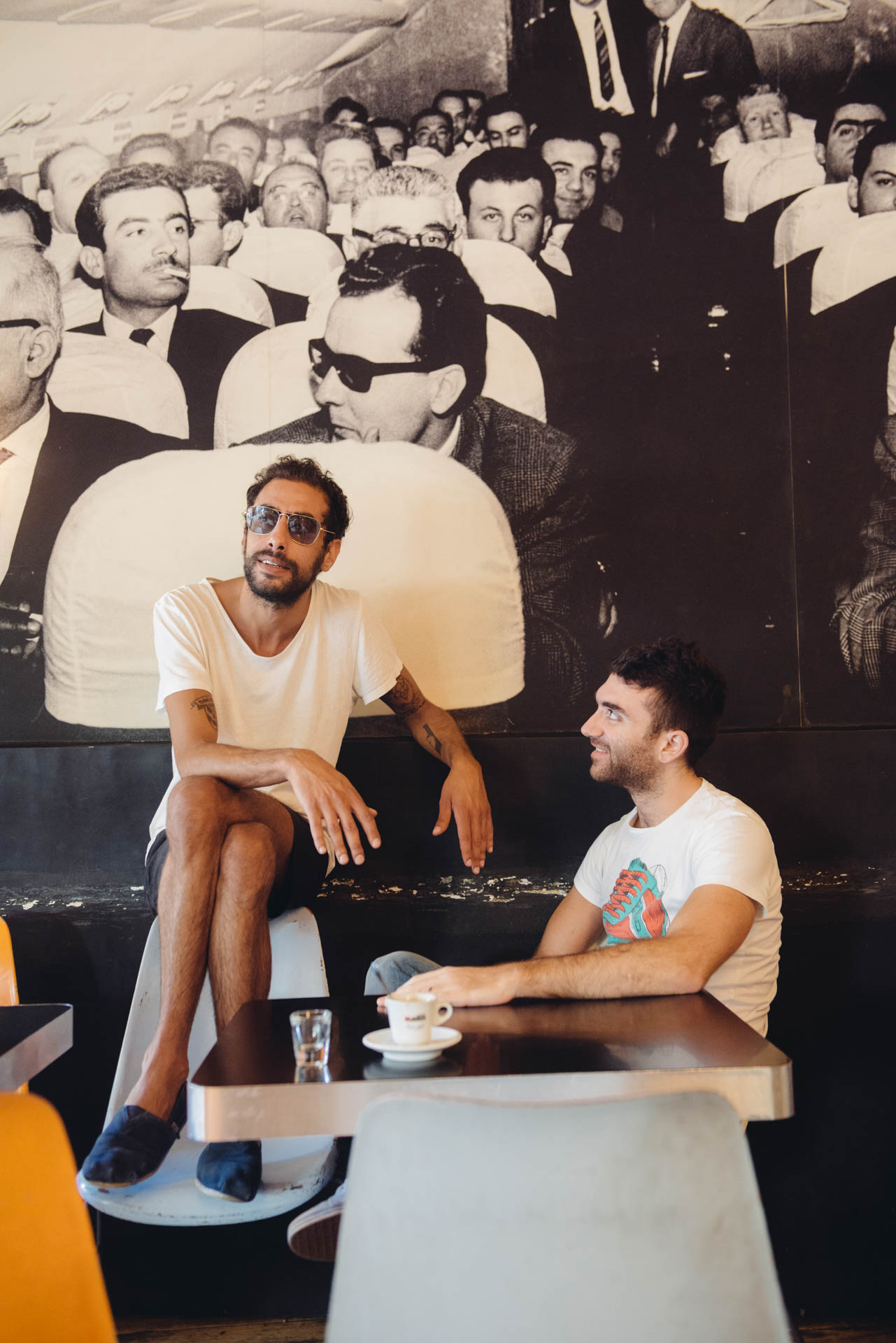 Charbel's black Dolce & Gabbana swimming shorts are not, in fact, his own. 'I was at a friend's pool and didn't have a swimming suit, so his wife gave me one of his. I got attached and never gave them back – he promised to send a group of thugs to get it'