When she was just 13 years old and living under Taliban rule in her native Afghanistan, Alka Sadat had her first idea for a documentary film. She had always wanted to be a journalist, but under a system where education was banned for girls, she couldn't realise her dreams until the regime fell. After the fall, Sadat could finish her education and was able to turn her attention to filmmaking. She has since made hard-hitting documentaries about people in her war-torn country.
From underage marriage and domestic abuse, to rape, suicide, war and poverty, her films don't shy away from the problems particular to women and children. They are stark and brave.
'I want to be hopeful for my people,' Sadat tells us. 'When people watch my films, maybe they will be able to find solutions for the problems. And of course I hope that they like my work.'
Growing up with six sisters and one brother, Sadat made her first film in her hometown of Herat, in western Afghanistan. Herat is a small but bustling market town near the Iranian border, where women face hardships brought on by poverty, the border's drug trade and three decades of conflict.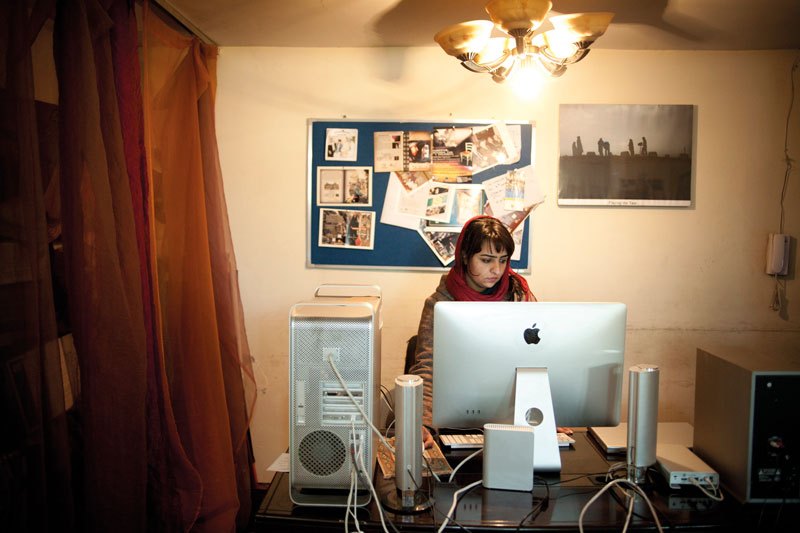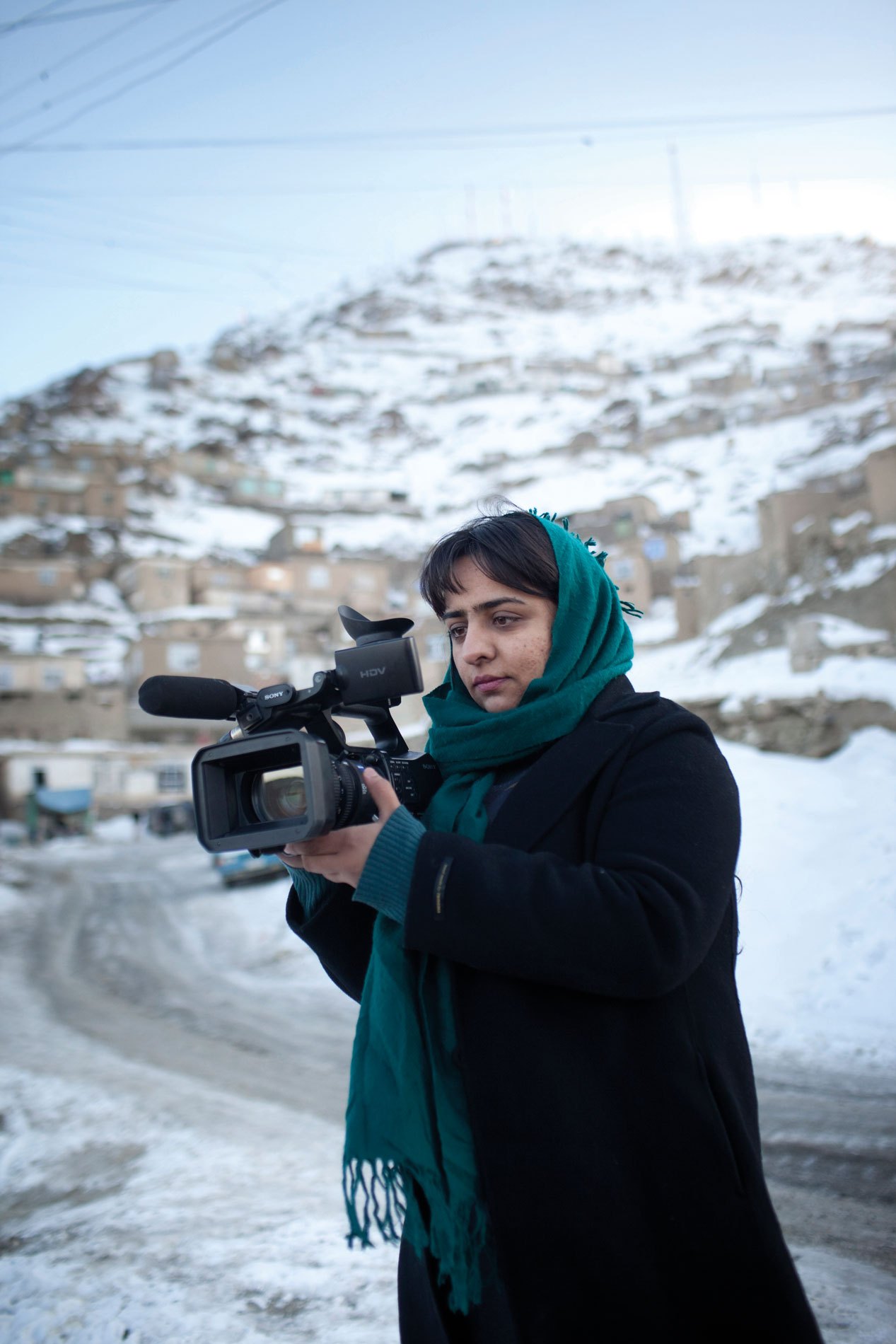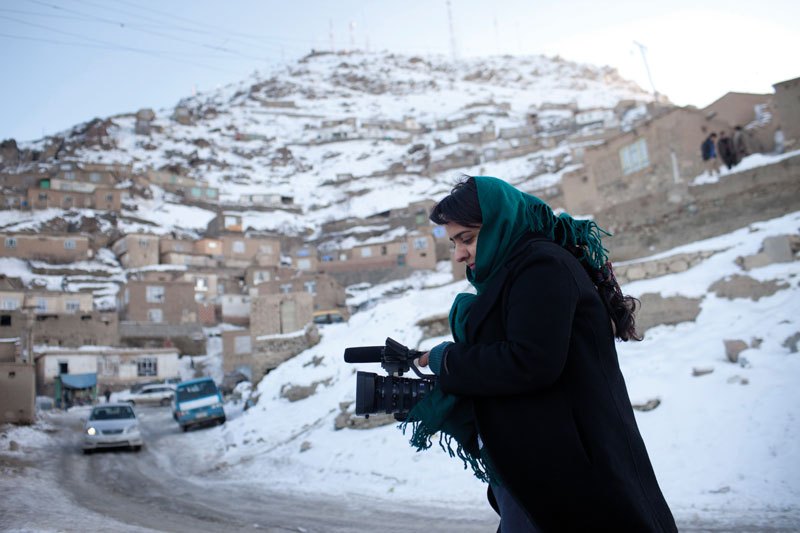 'First Number' is the first film 25-year-old Sadat made about her hometown: a gruelling, haunting look at the faces of Herat, depicting pain, suffering and the strains of war. She has also made films in Jalalabad, in the east of country on the Pakistan border and Mazar Sharif in the north.
In 2003 she moved to Kabul and co-established the Roya Film House, named after one of her older sisters. 'Most of the time I try to work for women's rights,' she says, 'because women have a lot of problems in my country. I try to show that there are solutions to their problems, to show that they have life and they're powerful, not just show their problems.'
Her 2009 film 'Half Value Life' won the Public Liberties and Human Rights Award, at the Al Jazeera International Documentary Film Festival last year and a first place award from the Women's Voices Now Film Festival in Los Angeles (also 2011).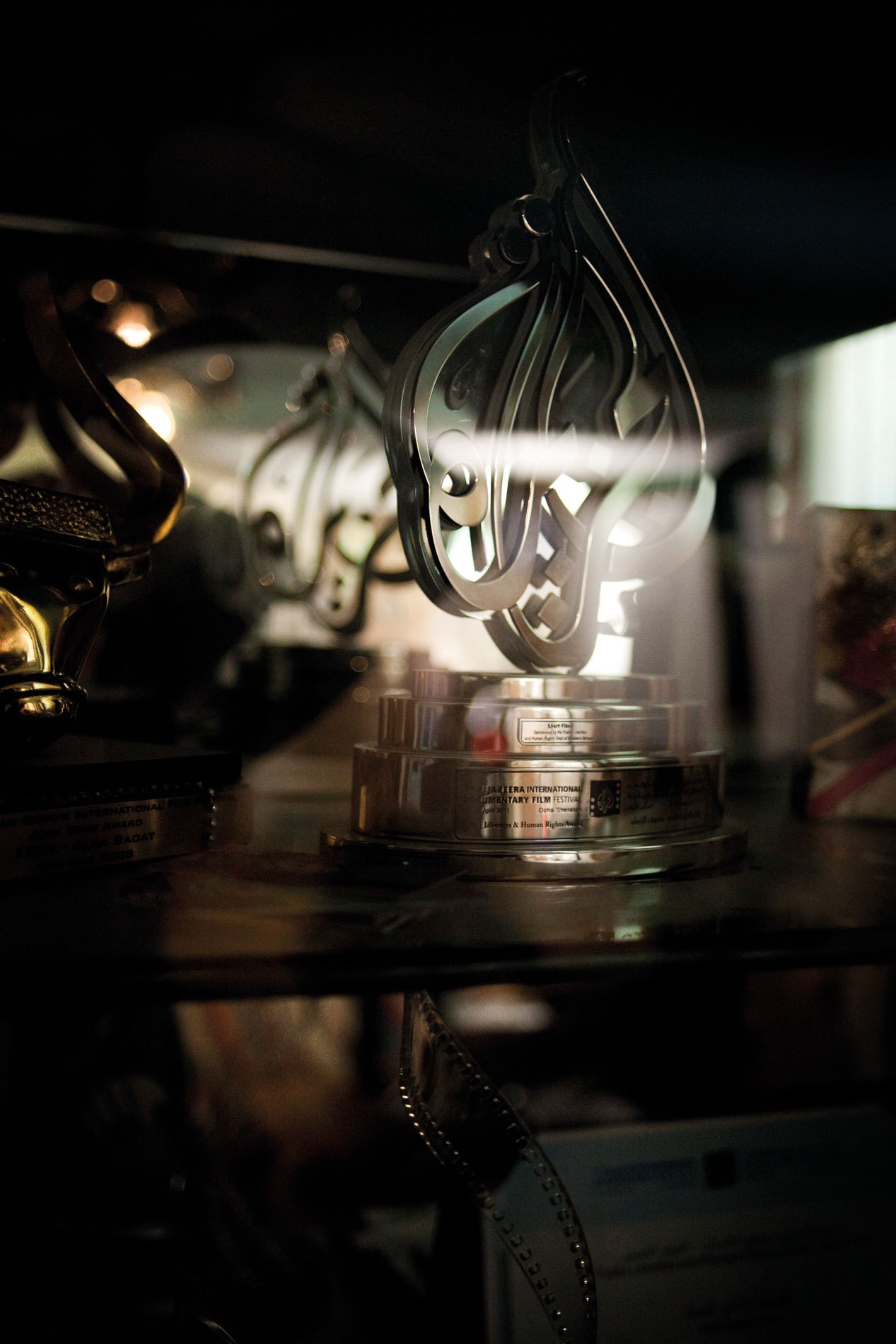 The poignant documentary follows the daily routine of Kabul-based public prosecutor Marya Bashir whose cases often involve abused women, married off by their families while they're still children. In one instance, a wife cries in front of a judge, while her husband denies that he deliberately burnt her hands to wake her up and perform her 'marital duties' at night. The 'wife' is just nine years old and was punished for falling asleep at night instead of tending to his needs. The prosecutor explains that while marriage to young children was outlawed, no punishment was set. The lack of a punishment has ensured that the practice continues.
Another case involves a wife that was forcibly beaten by her son-in-law – a child that did not want to inflict the punishment on the heavily-pregnant woman, strung up by her ankles.
Bashir and her children are constantly threatened and her home was even bombed during the making of the documentary, because of the work she does.
'Marya is a very powerful and helpful woman, but she has a lot of problems,' Sadat explains, 'she works very hard to help other people.'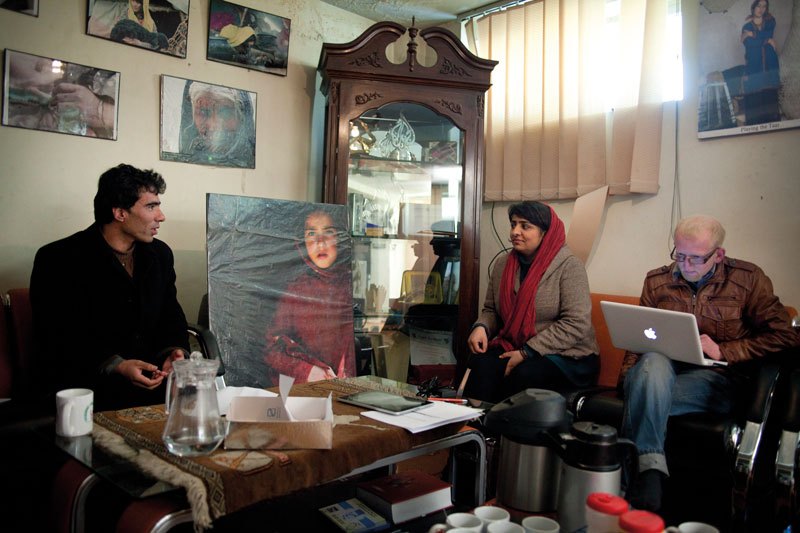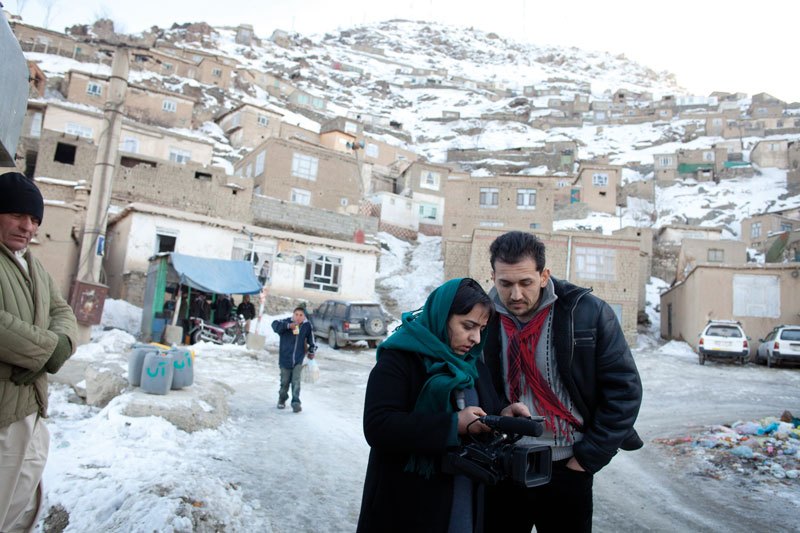 Security is not just an issue for the subjects of the films. While it takes bravery for the subjects to step forward and publicly talk about societal issues, Sadat admits her work is 'full of risks'.
The Roya Film House, one of Kabul's only independent production companies, screens its films on rare occasions in public. However, it is not permitted to screen documentaries on commercial TV so her outlets are limited. She has also written and produced a number of fictional shorts, including 'We are all Post-modern'; although fictional, the short aimed to show how the homeless, orphaned and poverty-stricken children of Herat have love for each other and value as human beings.
Documentaries, however, are her preferred medium, enabling the young director to showcase real issues experienced by real people in their everyday lives. Funding is a constant problem for the young directors.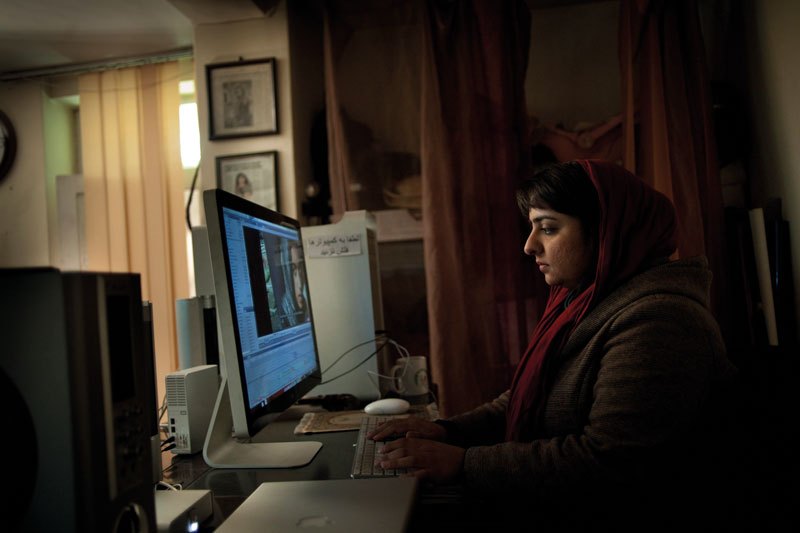 'The Kabul Sea' is a short, sweet documentary about the river running through Afghanistan's capital city. Although the body of water is technically a river, Afghans call it the Kabul Sea. During the film Sadat interviews the people of Kabul about the 'sea'. One elderly man says on camera: 'What do you mean it's not a sea?!' Sadat replies: 'Isn't it too small to be a sea?' 'Of course it is a sea! It's a sea, it's a sea, it's a sea,' he replies.
Sadat's next project is a 40-minute documentary called '35 years', focussing on the need for a family law. 'In Afghanistan they have a lot of problems. We've tried to make a film to show these problems to the government, which should help to fix it,' she tells us. Seven-months in the making, '35 years' has been sponsored by Rights & Democracy – a non-partisan organisation that established a Kabul office in 2002. Currently, there isn't a regularly-held film festival in Afghanistan and documentaries are not shown on TV.
'We're thinking about the next project and trying to find money for the next film,' Sadat continues. Working with her sister Roya whose film 'Three Dots' was made as soon as the Taliban regime fell the pair are an all-female outfit. 'I work with my older sister, but the others are not interested,' Sadat laughs, 'they don't like it'.
And despite the face they are producing hard-hitting documentaries that challenge the system the young film-makers have not had any particular trouble pursuing their creative dreams. 'No, no problems; not yet,' she concludes.