Paved among the lush gardens of the Musée de la Palmeraie in Marrakech, a winding pathway leads to the gates of Abderrazak Benchaâbane's private villa. As Morocco's prominent gardener, botanist and perfumer, Benchaâbane is somewhat of a local legend. He worked with fashion giant Yves Saint Laurent to restore the world-famous Majorelle Garden in the 1990s to its former glory. 'I organised the garden in a way that paralleled a book,' says Benchaâbane. 'Each section was like a chapter.'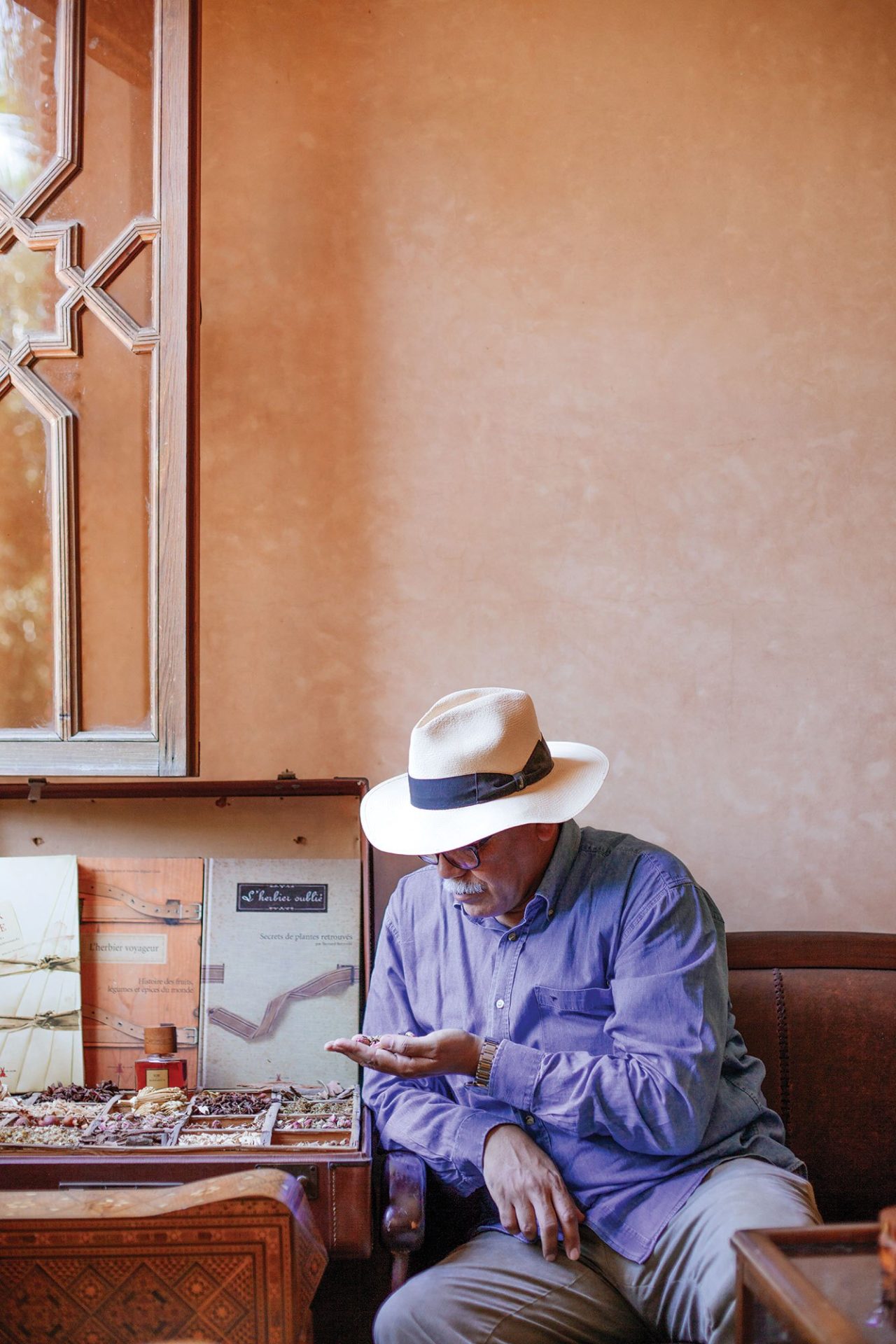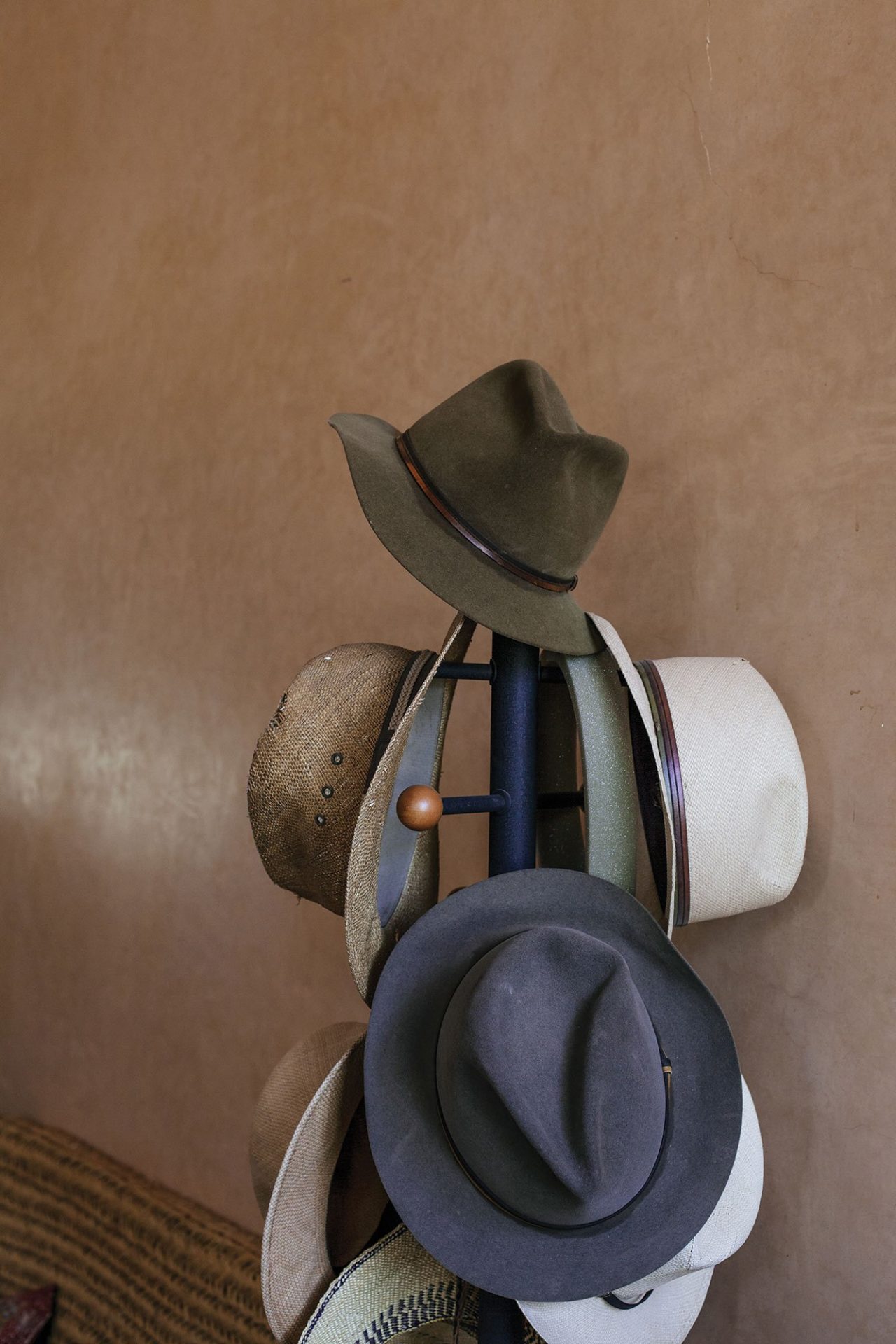 Benchaâbane first became enchanted with the plant world as a young boy, and today, he's a dedicated scholar on botany. His academic investment in the specific study of Moroccan plants has led to several significant undertakings throughout the span of his 15-year career.
'There was something subconscious in my decision to focus on plants,' says Benchaâbane. Growing up in a household where plants were often used for healing and cosmetic purposes, Benchaâbane was always aware of their many gifts – a sixth sense for which he thanks his mother. 'She was well-versed in botany, and would constantly send me to fetch various plants from our local arborist,' he remembers.
When it came to choosing an academic concentration at university, Benchaâbane chose plants without hesitation. 'Choosing this field gave me an extraordinary opportunity to travel and discover plants in their natural habitat throughout my studies.' He spent a considerable amount of time travelling through Latin America, the Caribbean, Africa and the Middle East, and Benchaâbane's repertoire, both in gardening and perfumery, is one of a worldly, refined taste.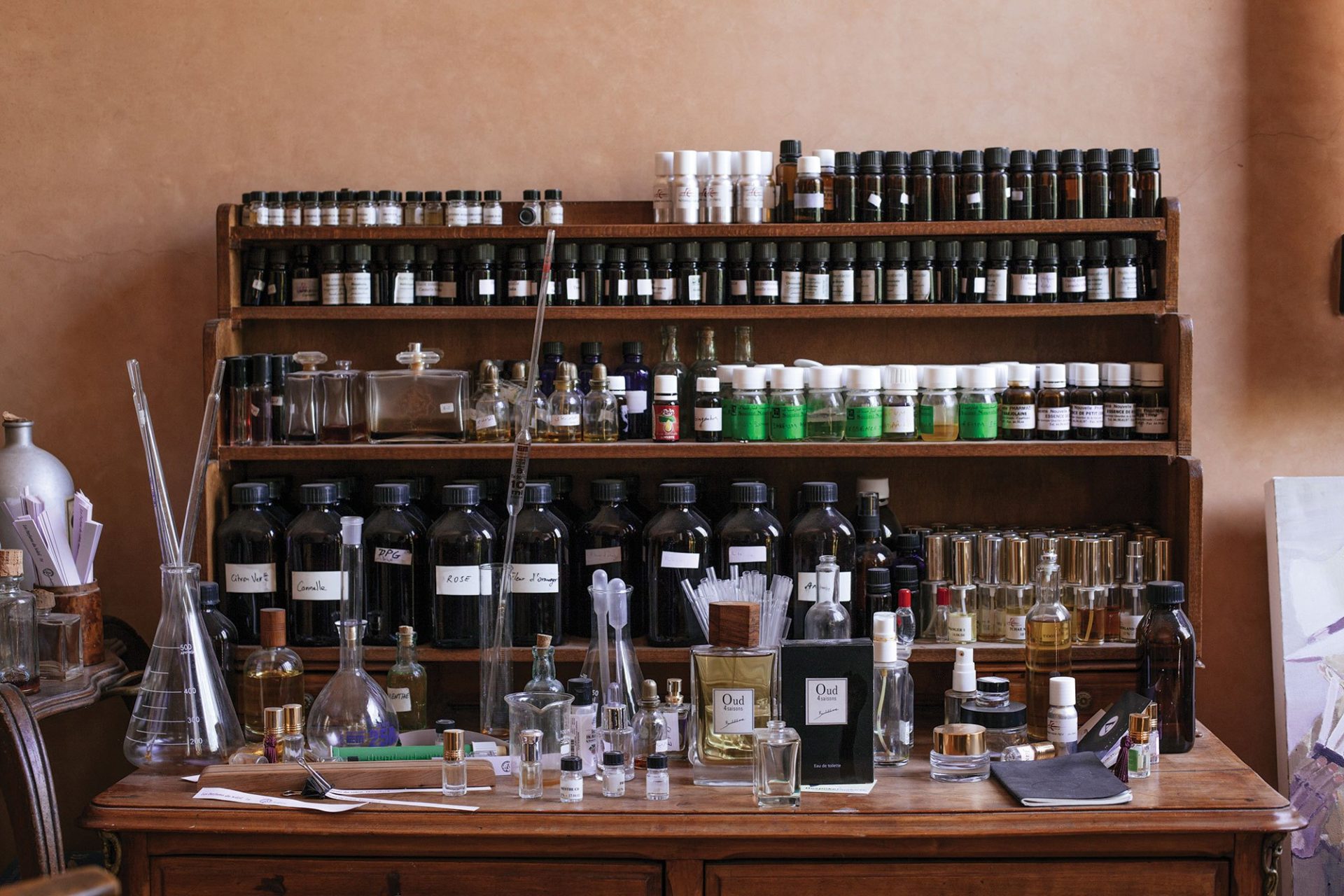 It was also through his travels that Benchaâbane amassed a notable collection of nearly 30 garden hats. Though many have now been shelved, they once played a pivotal role in his public image. 'I've had to retire most of them,' Benchaâbane chuckles, pointing to a wooden coat hanger stacked with worn-out straw and cloth chapeau. 'My favourite hats are from Cuba, from which I just got back a few days ago.'
Despite the fact that his life has often offered extensive opportunities for travel, Benchaâbane has always been pulled back to Marrakech. Between 1996 and 2003, he took part in an initiative by the United Nations Convention to Combat Desertification – something he's still invested in today.
'Throughout my career,' he says, 'I discovered the richness of Moroccan botany, of which nearly five percent of the country's entire 4,000 plant species is considered endemic. And the grandest of these plant species is the Argania spinosa, or the argan tree.'
With the increasing popularity of argan oil, especially in the international cosmetic industry, Benchaâbane often speaks out against the environmental degradation of the Argania spinosa, which grows in Morocco and Algeria.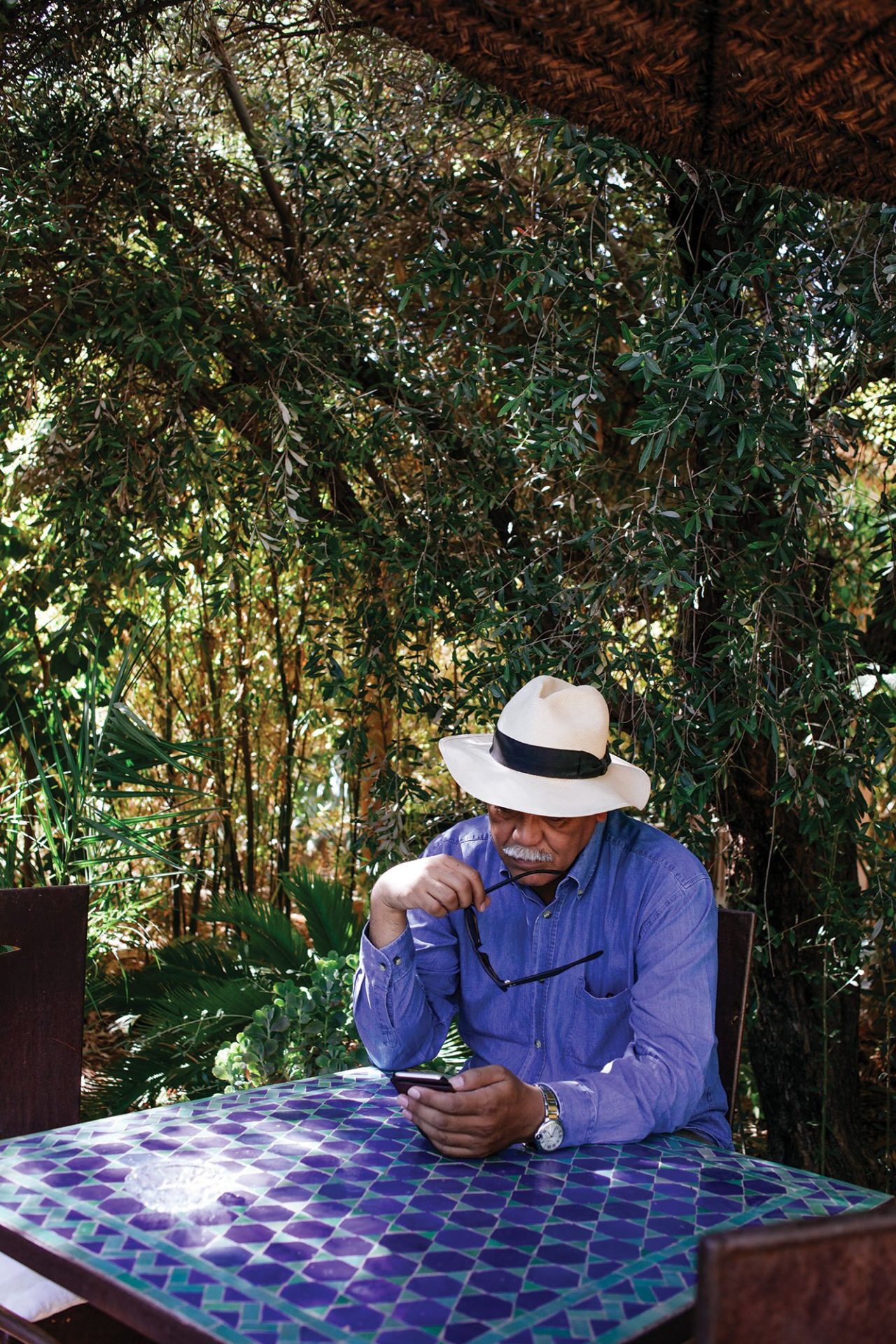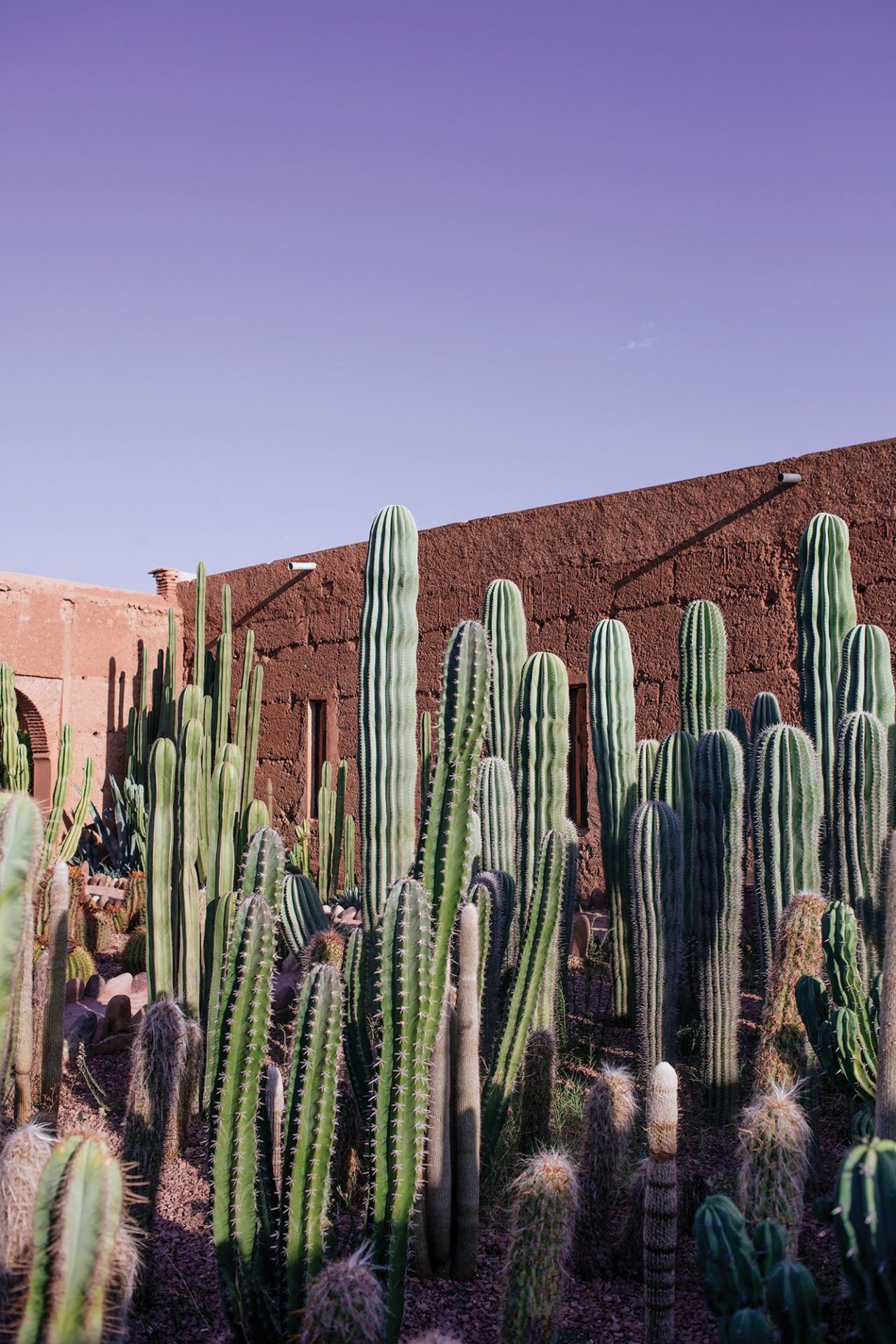 Yves Saint Laurent encouraged me to dabble in perfume-making
'Every year, the production of argan oil is decreasing because of the over-cultivation of argan trees,' says Benchaâbane. 'It takes 10 years to grow the tree and 20 years for it to start yielding the kernels used to extract argan oil.'
According to Benchaâbane, Morocco's diverse climate is fundamental for its extensive vegetation. Bordering both the Atlantic Ocean and Mediterranean Sea, in addition to the Atlas Mountains and Sahara Desert, its unique geographical combination has allowed for the country's cultivation of such a wide range of agriculture.
His appreciation and nuanced understanding of Moroccan botany is largely credited for attracting Yves Saint Laurent and Pierre Bergé to revive and reopen the famed Majorelle Garden.
For Benchaâbane, his work on Marjorelle Garden was 'la botanique appliquée'. He adds, 'It's meant to be an ornamental garden, where visitors have a moment of leisure. The work consisted of organising a pathway in a way that is meant to surprise visitors and offer a spectacle of vegetation,' he explains.
His ongoing collaboration with the French fashion designers soon opened other doors, and they pushed Benchaâbane to pursue other creative directions. 'Yves Saint Laurent encouraged me to dabble in perfume-making,' he says of his initial inspiration to delve into fragrance – something he's kept up until today.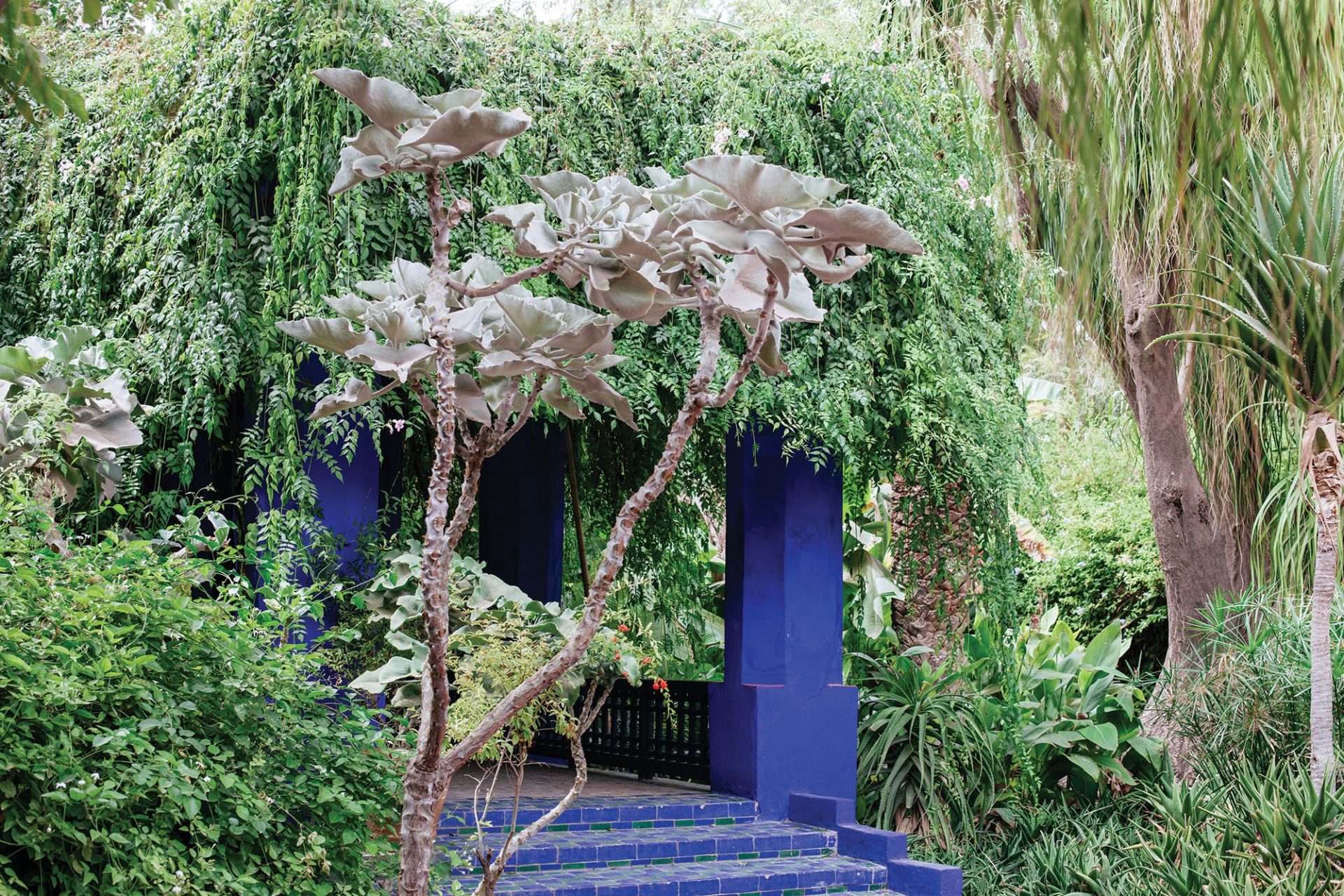 From the outset, Benchaâbane viewed perfumery as a new mission. 'It was Yves Saint Laurent who was the perfumer, and I was the gardener,' he jokes about the role reversal. The goal, he says, was to concoct a perfume that reflected the scents of the Majorelle Garden.
'The process took three years,' he says. Soir de Marrakech is arguably the most successful perfume from this endeavor, a perfume composed of orange blossom, jasmine, amber and musk notes. 'A dessert my mother used to make inspired the tones of this perfume,' he adds, describing a quintessential Moroccan dessert made simply of oranges, cinnamon and rose water.
After more than 20 years at the Majorelle Garden, Benchaâbane began delving into the arts, and opened his first museum, Musée de l'Art de Vivre Marocain, in a refurbished 19th century riad in Marrakech. Later in 2011, Benchaâbane used the land of an old farm to open the Musée de la Palmeraie, where he also resides today.
The latter maintains three spacious gardens: a dry garden featuring a collection of cacti imported from the Americas, an oasis-like water garden complete with lily pads and palm trees, and an Andalusian garden inspired by the historical style found in sites like Alhambra in Spain.
The Musée de la Palmeraie also features Benchaâbane's private art collection, which includes the work of Moroccan and other African artists. 'I tried to bring together my passions for contemporary art and gardening in this museum.'
While Benchaâbane can be caught teaching at the Cadi Ayyad University in Marrakech, the Musée de la Palmeraie is also meant to be a pedagogical site for children.
'They can move seamlessly from art exhibits to gardens, which offers a unique learning experience. And the museum is open all year long for local students to enroll in courses meant to supplement their studies in all subjects, offered free through my private foundation,' Benchaâbane says.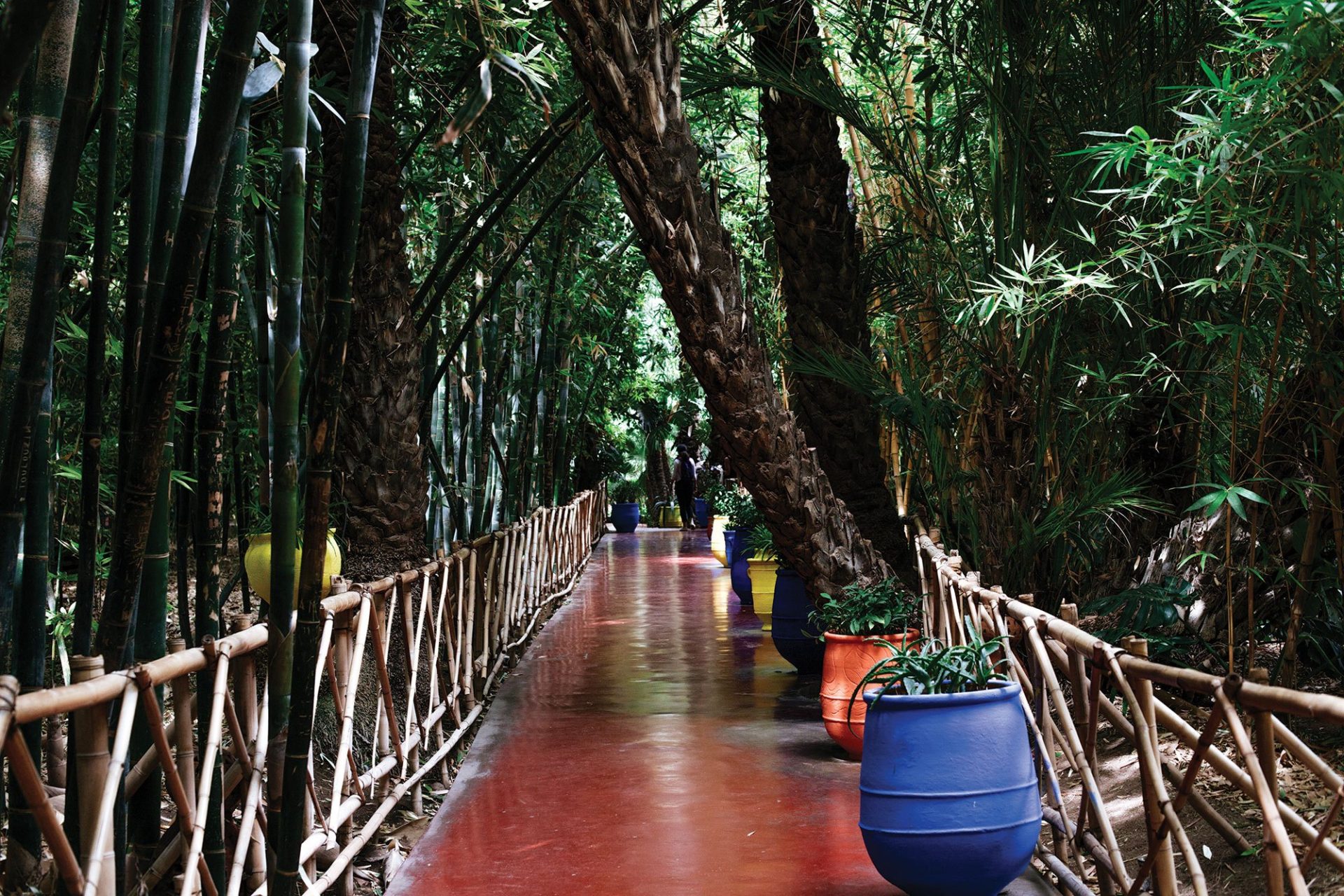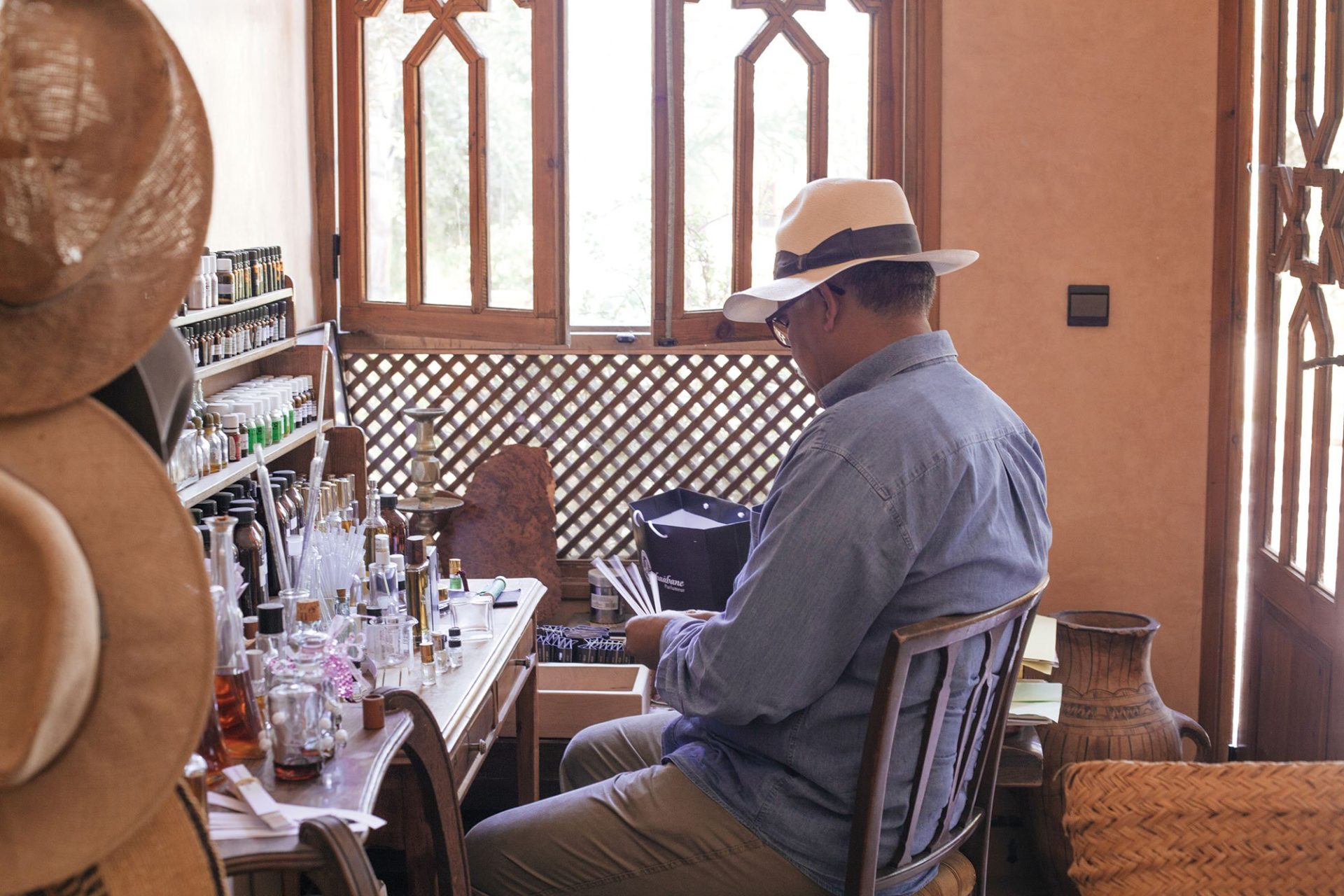 While his days at the Majorelle Garden are behind him, Benchaâbane's legacy perseveres. Often found pacing between the art sculptures scattered throughout his gardens and the piles of sun hats in his perfume room, the sentimental gardener – while tied to the country's horticulture history – keeps alive the Moroccan reverie.