Ramallah may not boast as many historical and religious sites as the
rest of Palestine, but the city more than makes up for it with its rich
culture and charming nightlife. Since the 1960s, Ramallah has been a
popular holiday destination for middle class Palestinians and Jordanians.
Holidaymakers would stay at the legendary Grand Park Hotel, dance to live music at its nightclub Casino, dine at restaurants Na'oom and Bardoni – well-known for their beautiful atmosphere and delicious menus – and watch the latest Egyptian blockbusters at Cinema Dunia.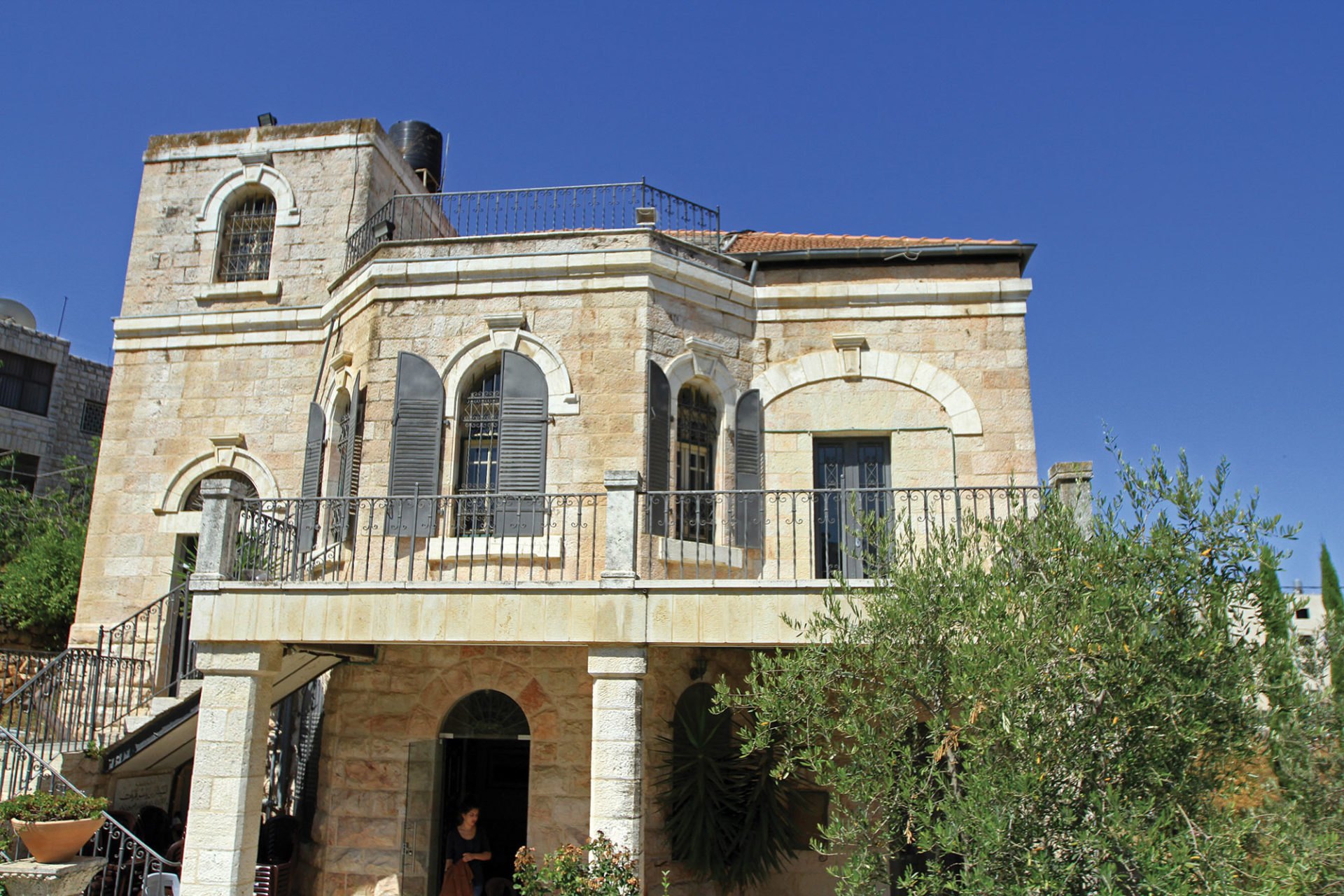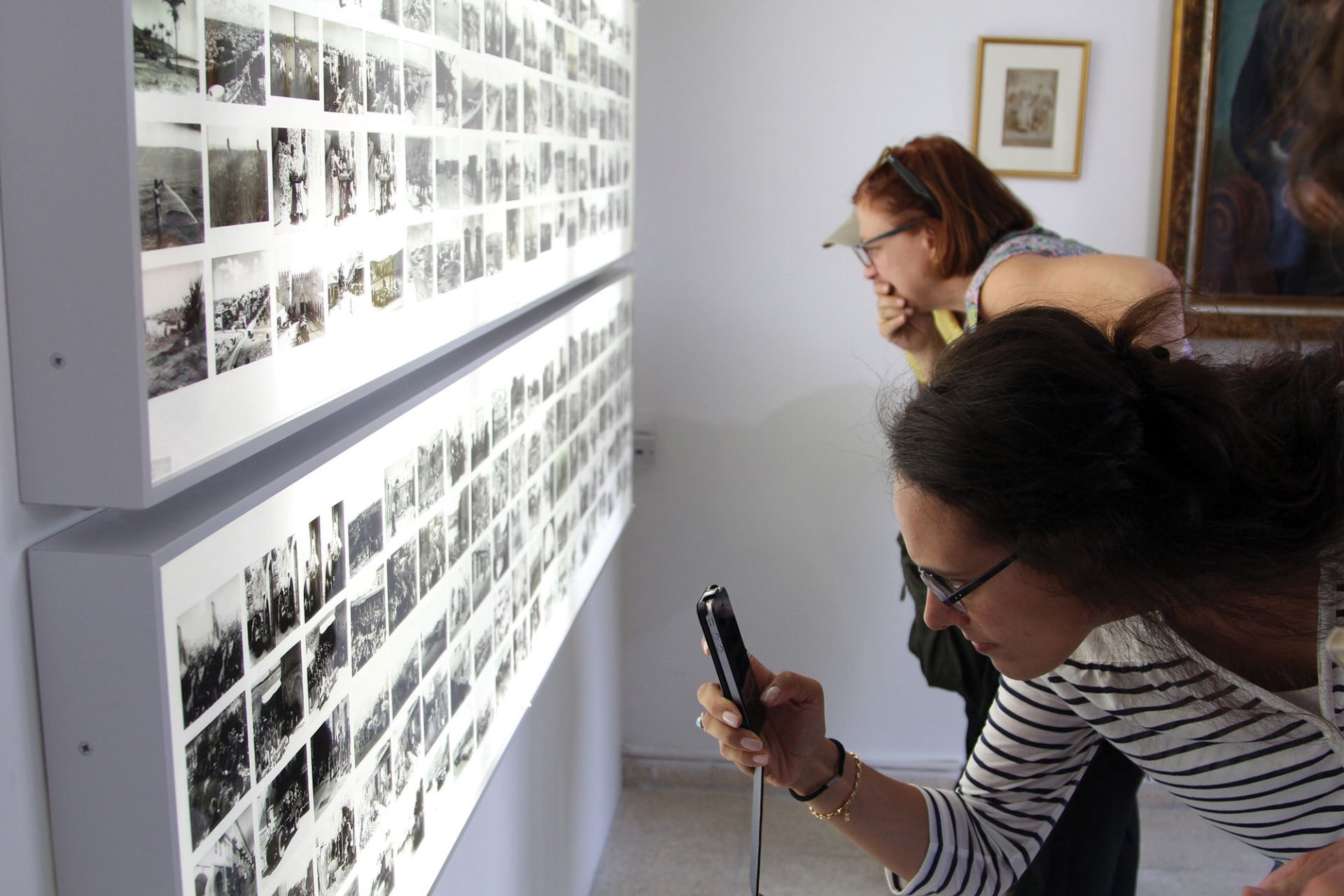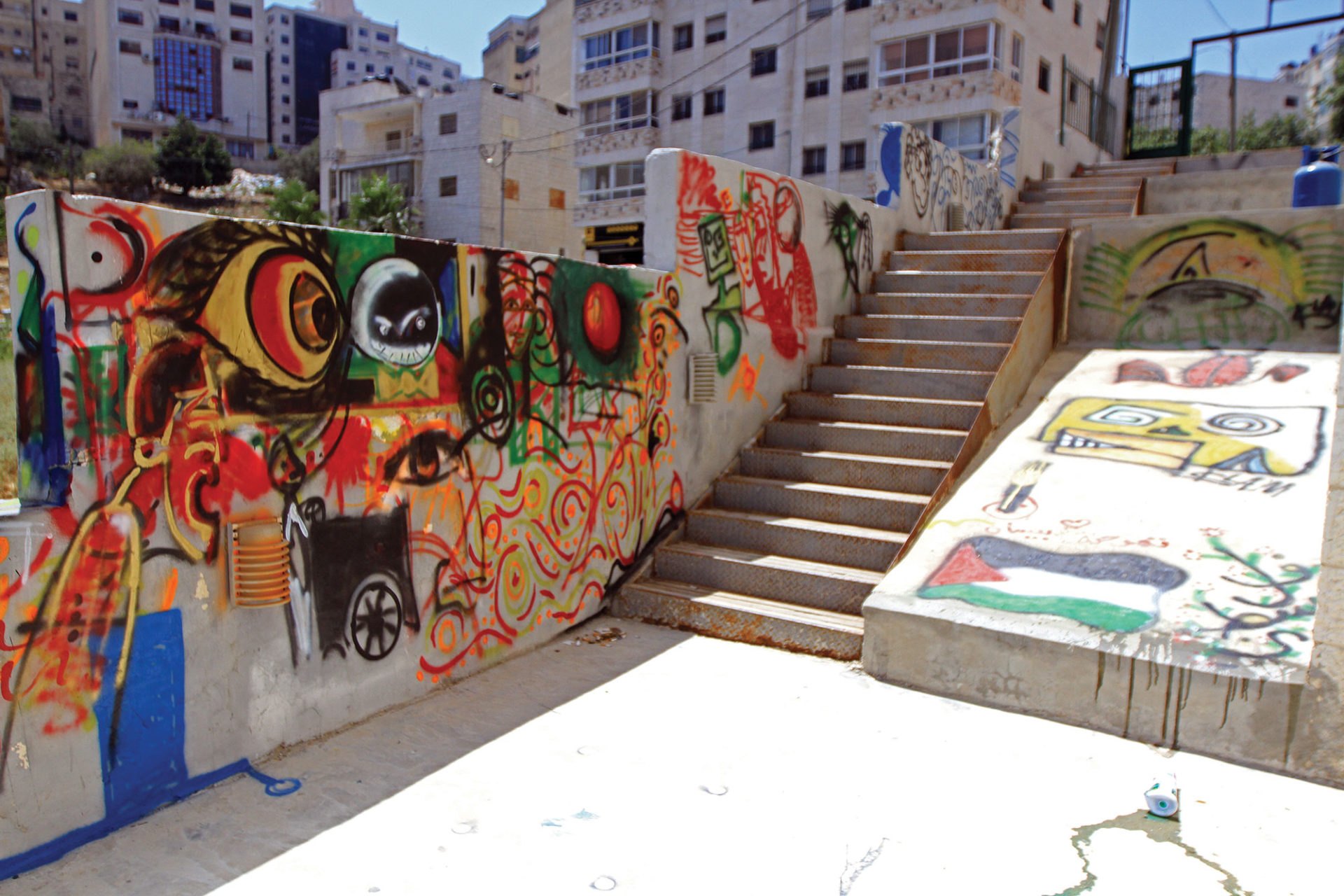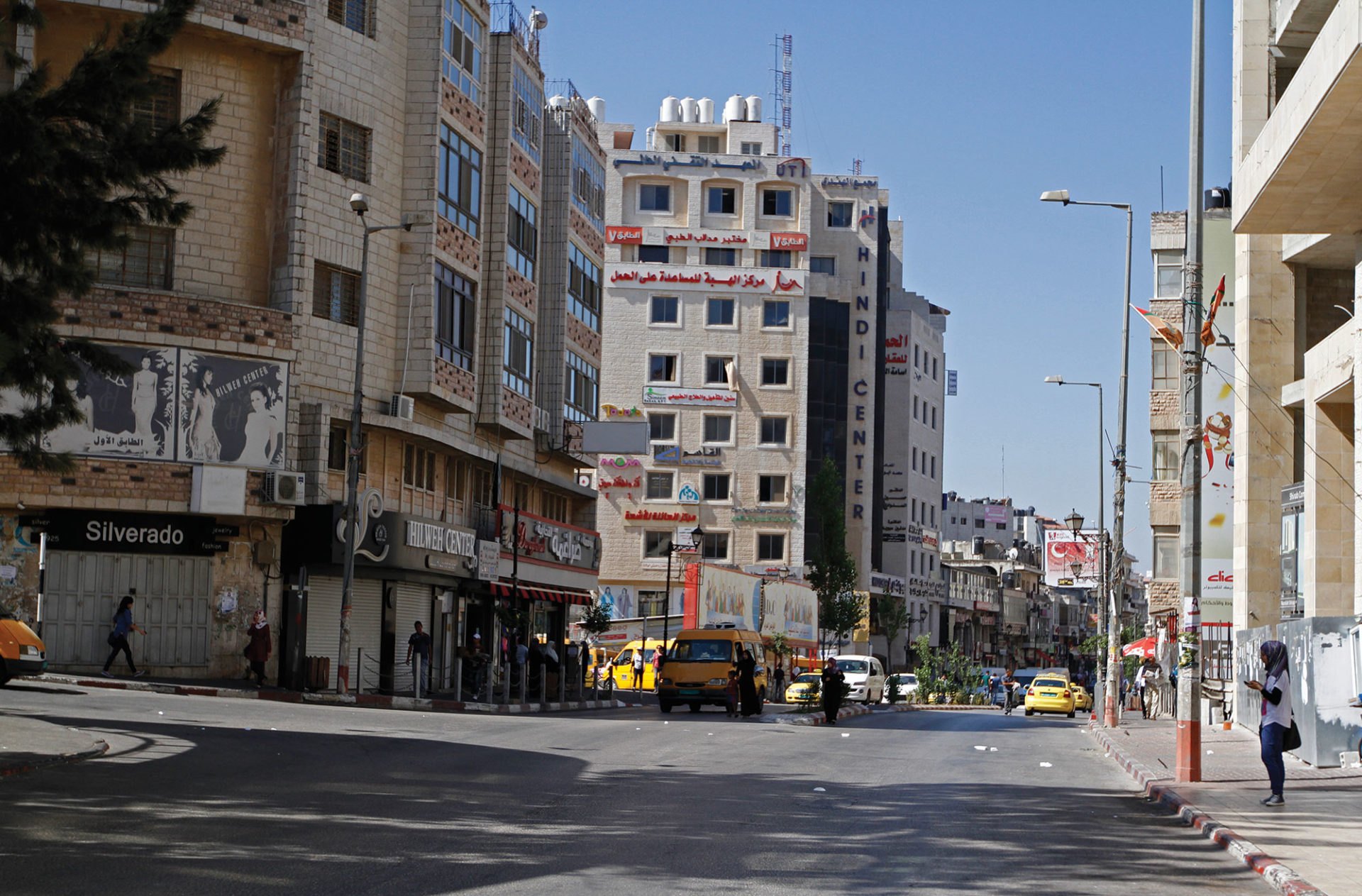 Today, the contemporary spirit of Ramallah continues in the same vein, staying true to the city's history, heritage and warm sense of hospitality. Alongside its booming restaurant business, Ramallah is home to active cultural centres, art galleries and museums. An influx of artists, whether from Palestine or elsewhere, has made a lasting impression on the city's make-up, such as Ghassan Zaqtan and the late Mahmoud Darwish. The small, hilly city does not let you down – from early in the morning until late in the evening there is always something to do. Whether you are a follower of the slow food movement or simply looking for that perfect cup of coffee, in the welcoming city of Ramallah you are bound to find what you are looking for. After all, Ramallah is Palestine's 'Big Olive'.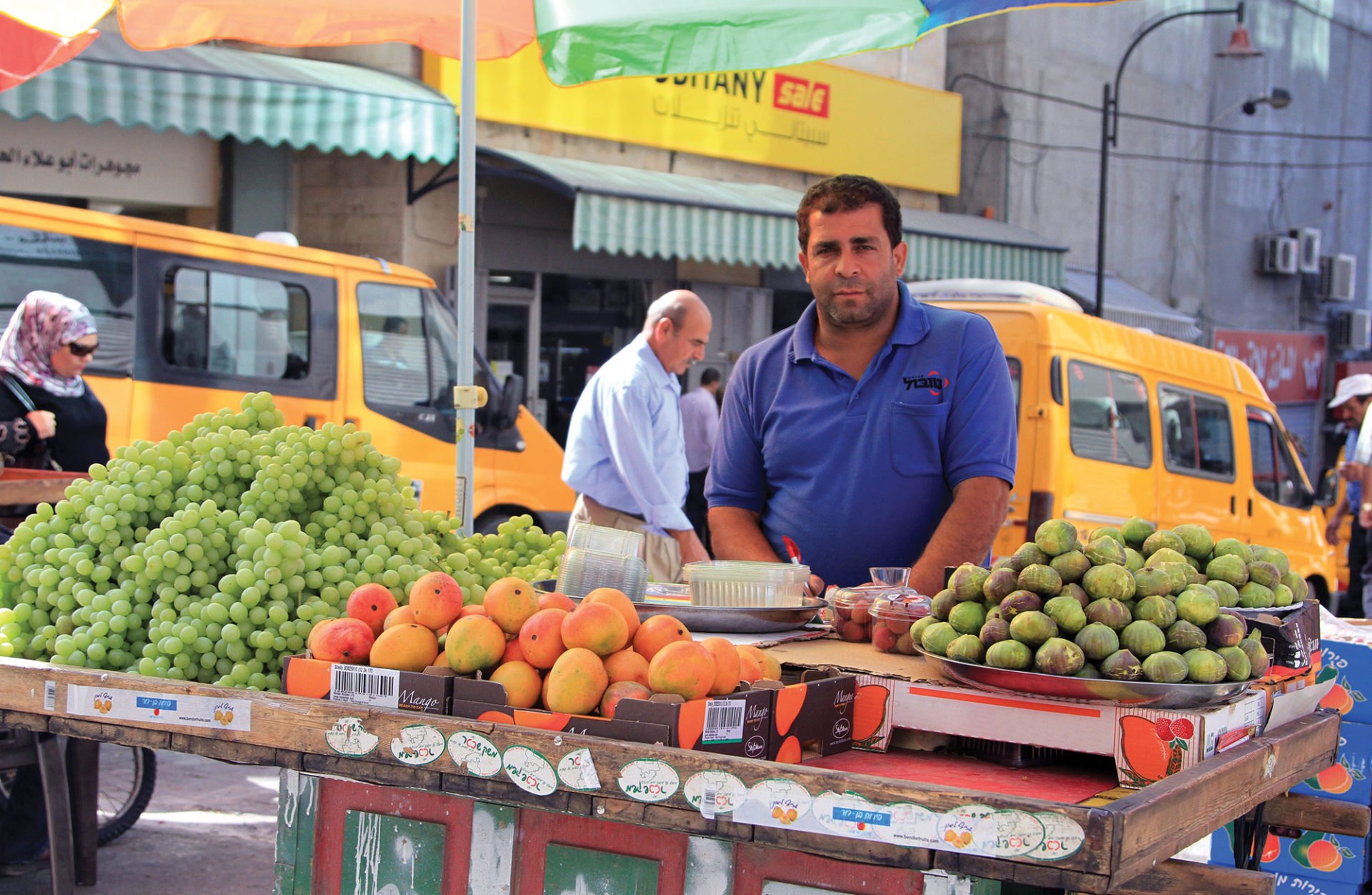 8:00am
Sharaka Farmers' Market
The benefits of a visit to this farmers' market are twofold: a place where you can enjoy not only a soulful meal, but also support Palestinian farmers. Sharaka is a volunteer- based collective dedicated to empowering the Palestinian farmer. Among other activities, the organisation has been hosting a fruit and vegetable market on most Saturdays since 2011, to help bring local organic produce to urban centres and support struggling farmers. Currently, Ramallah is the market's only location, but they are planning to expand into Bethlehem and Hebron. 'It's always been the goal of Sharaka for more volunteers to join from all over Palestine to organise farmers' markets and other venues to bring our small-scale producers and community together,' says Aisha Mansour, co-founder of Sharaka. Wake up to the sound of music and the smell of fresh cucumbers and tomatoes as you walk through the souk, enjoying a fresh ice-cold lemonade with your breakfast. The market on average features ten local farmers and producers. You will find vendors selling seasonal dishes like stuffed courgette and aubergines, tabbouleh, maqloobeh, hummus and other freshly prepared foods.
Sharaka also runs an underground restaurant that serves seasonal meals. In the winter, enjoy the restaurant's heartwarming lentil soup, or try the green fava beans marinated in olive oil and garlic and the maqloobeh during the spring and summer months. This is slow food at its best, relying solely on organic ingredients that are produced locally.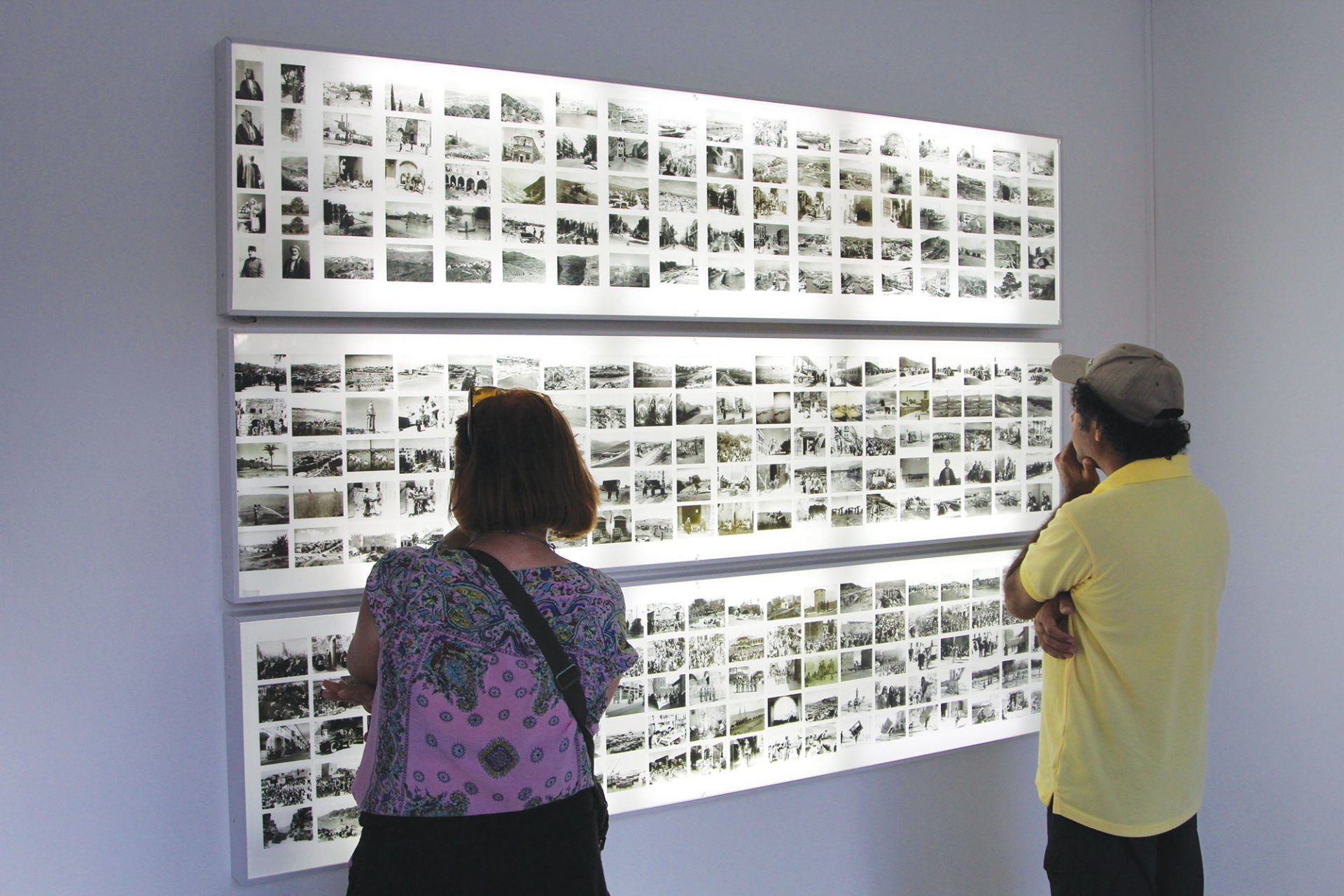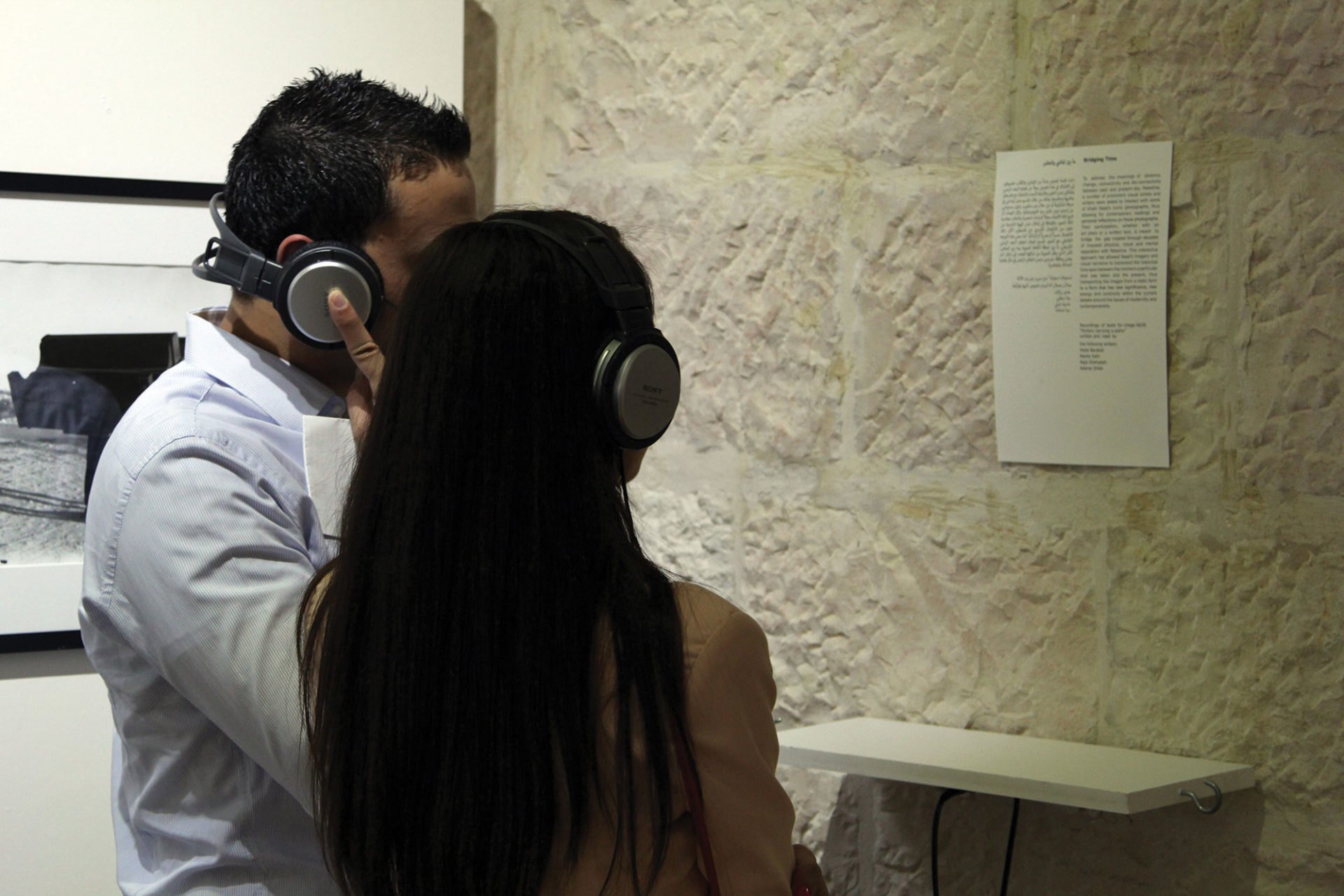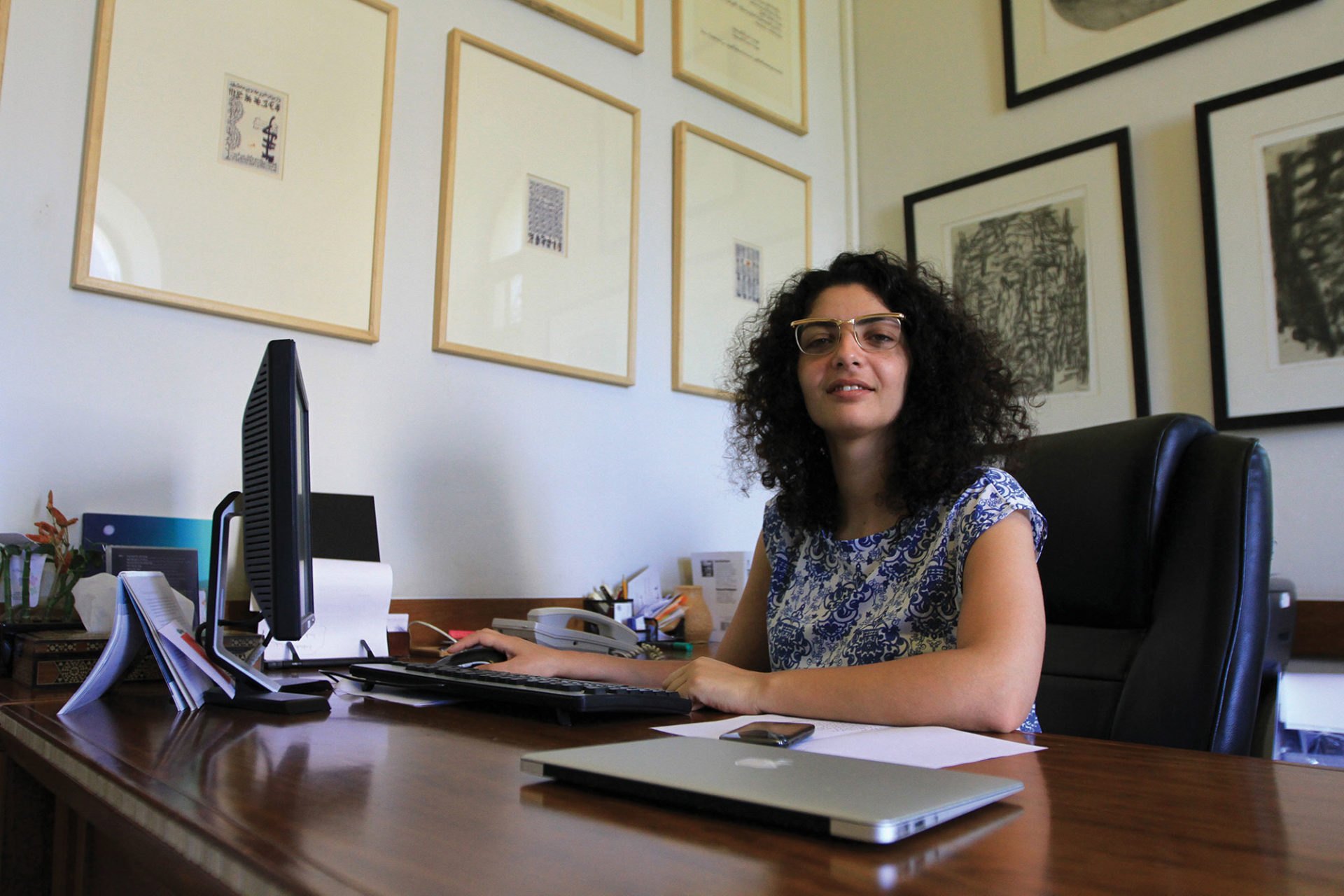 11:00am
Khalil Sakakini Cultural Center
After a good breakfast, walk to Khalil Sakakini Cultural Center (be warned: it's uphill) or take a short taxi ride there. Khalil Sakakini Cultural Center is housed in Khalil Salem Salah's former manor. Salah was Ramallah's mayor between 1948 and 1951. Architecturally the centre is a beautiful sight: an old stone manor with airy stone staircases and cool stone rooms that are filled with natural sunlight. Although the space hosts a regular rotation of cultural events, just a visit to the manor itself is a treat. The centre is a non-profit organisation that focuses on three areas: visual arts, Palestinian identity and public activity. It holds book and poetry readings, workshops, exhibitions, children's activities and film screenings. 'We stand out as an organisation because we work with all genres of art. This allows for artists to come in contact with others from different disciplines and leads to interdisciplinary work,' says Lara Khaldi, the centre's lively and constantly busy director. The centre's activities are inclusive and encourage people from different walks of life to participate. It is accessible to all and has also recently expanded its activities outside of Ramallah and into other Palestinian cities. 'As a director I'm interested in going into the public space and going out to the audience rather than bringing them into the centre,' adds Khaldi. The centre echoes Khalil Sakakini's spirit. Its programmes truly represent what he stood for as a writer, teacher and most importantly, a Palestinian. Many young artists feel that to be featured by the centre is a rite of passage in their career paths. 'As a young director, I would like to give young artists a platform for their work and help give them the tools to further develop it.'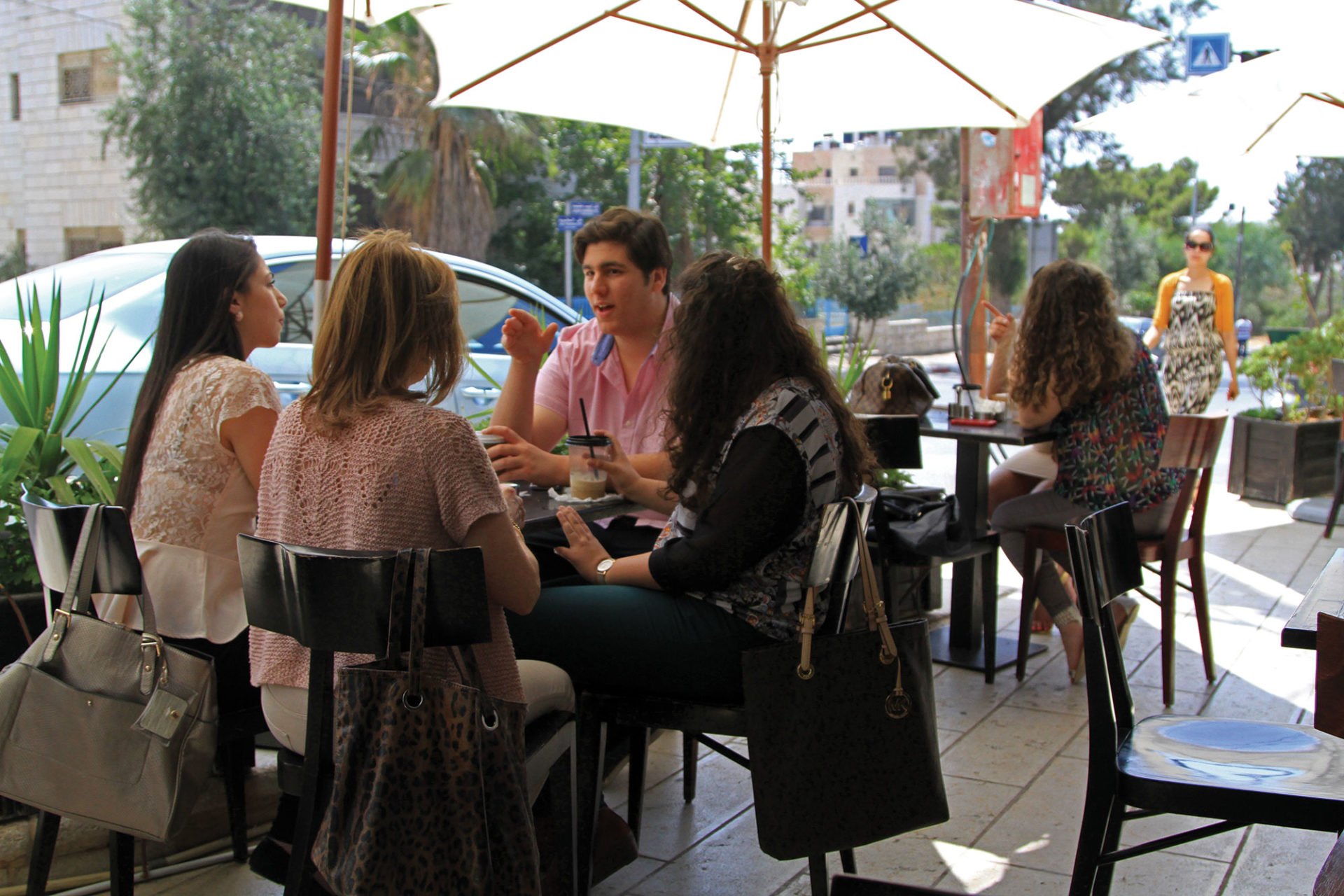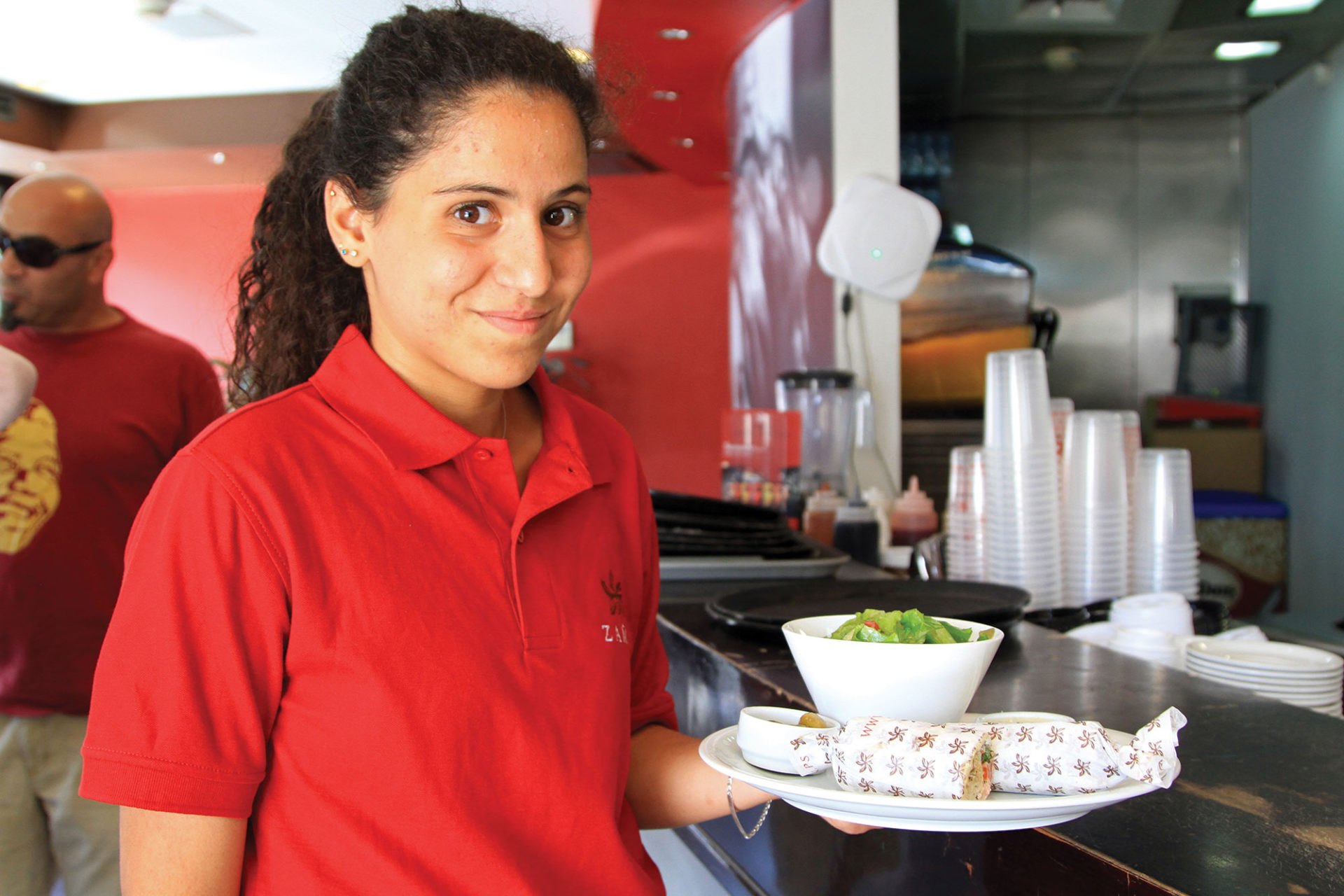 2:00pm
Zamn Premium Coffee
Zamn Premium Coffee was opened by three young
Palestinian entrepreneurs, 'so Ahmed and I can have a
decent cup of coffee,' says co-founder Walid Husseini. With
two locations in Al-Tireh and Al Masyoon, Zamn is the first
premium coffee chain in Palestine, and has succeeded to
bring the idea of coffee on-the-run to Ramallah. One of the
city's melting pots, Zamn's high-quality roasts, comfortable
couches and hardwood floors attract a diverse crowd, from
native 'Ramallahwis' to students and their professors, stay-
at-home mums and NGO workers. Zamn offers its own
exclusive and original blend of espresso, served with its
signature 'ka'ke', an anise flavoured cookie. The place is
furnished with larger-than-life images of old movie stars
Faten Hamama, Rushdi Abaza and Shadia, in tribute to the
glory days of Egyptian cinema. The menu reflects Zamn's
desire to strike a balance between the contemporary and
traditional, and the songs of Fairouz provide a suitable
soundtrack to dishes made using local ingredients and
inherited cooking methods. At Zamn, you'll find organic
olives on your table and have the chance to taste pure tomato
paste blended with olive oil and sea salt, organic zaatar
handpicked and sundried, as well as goat cheese prepared
according to a 60-year old recipe. Filled with friendly
regulars, Zamn seeks to update the atmosphere of the typical
02 Arab coffee house – with success.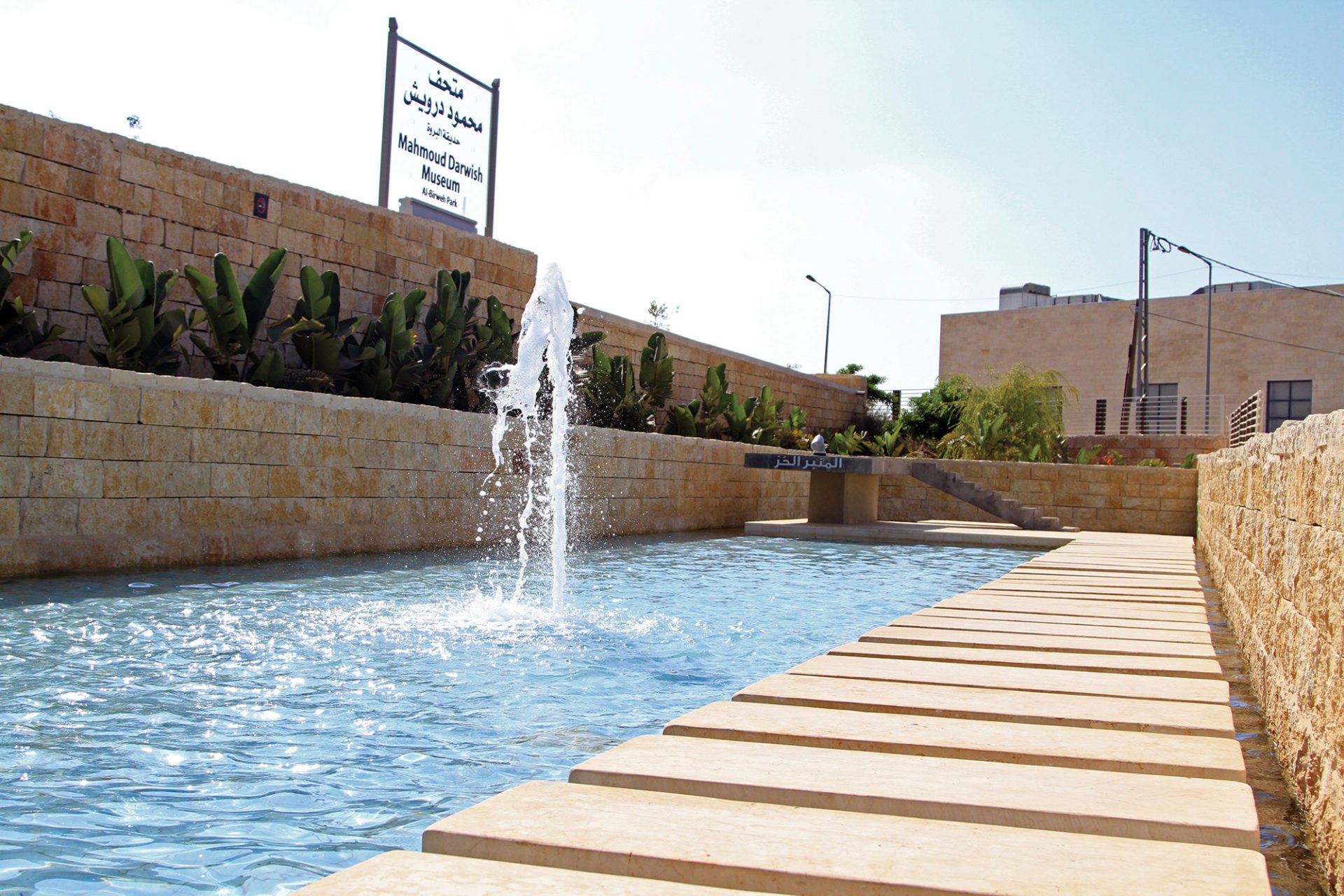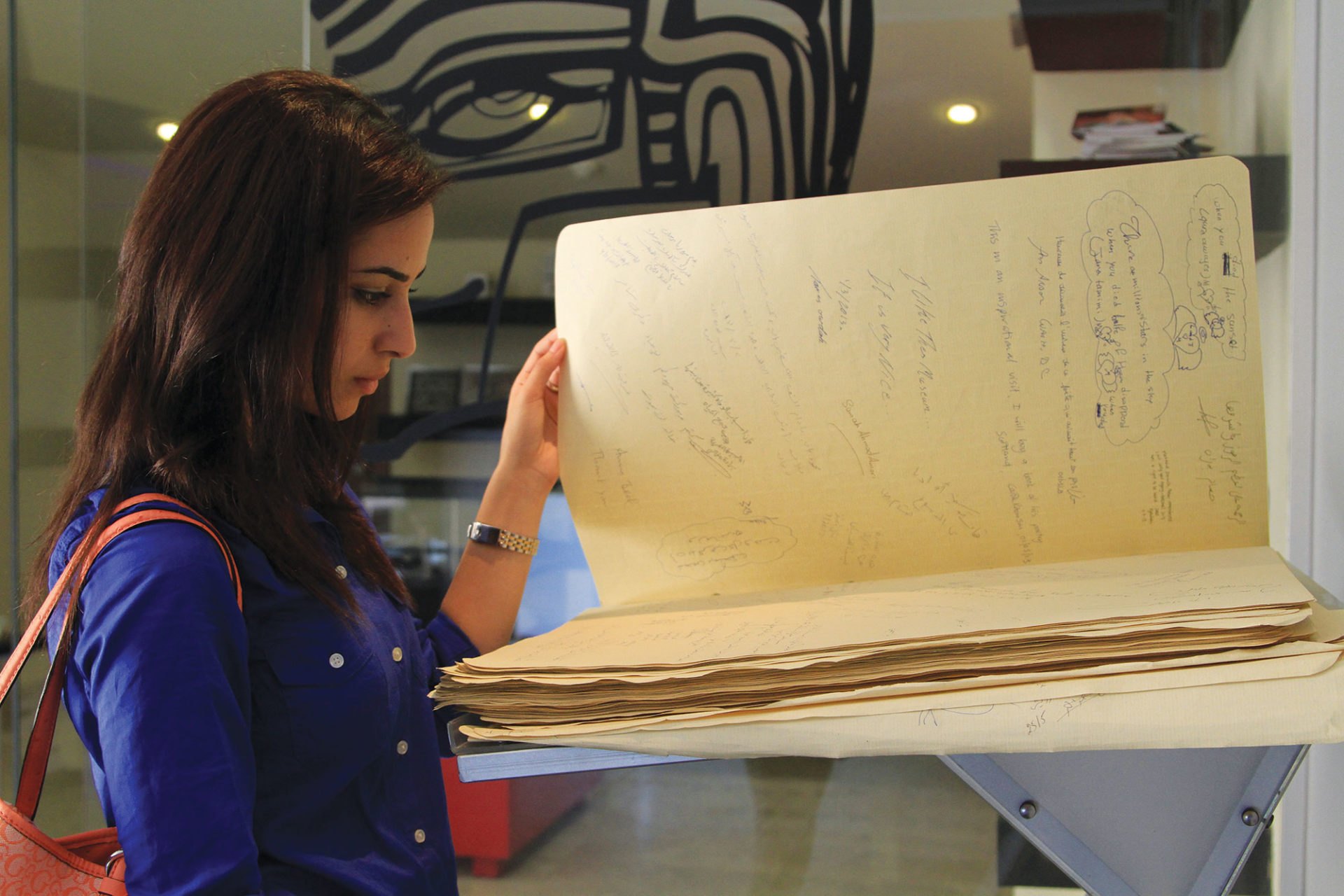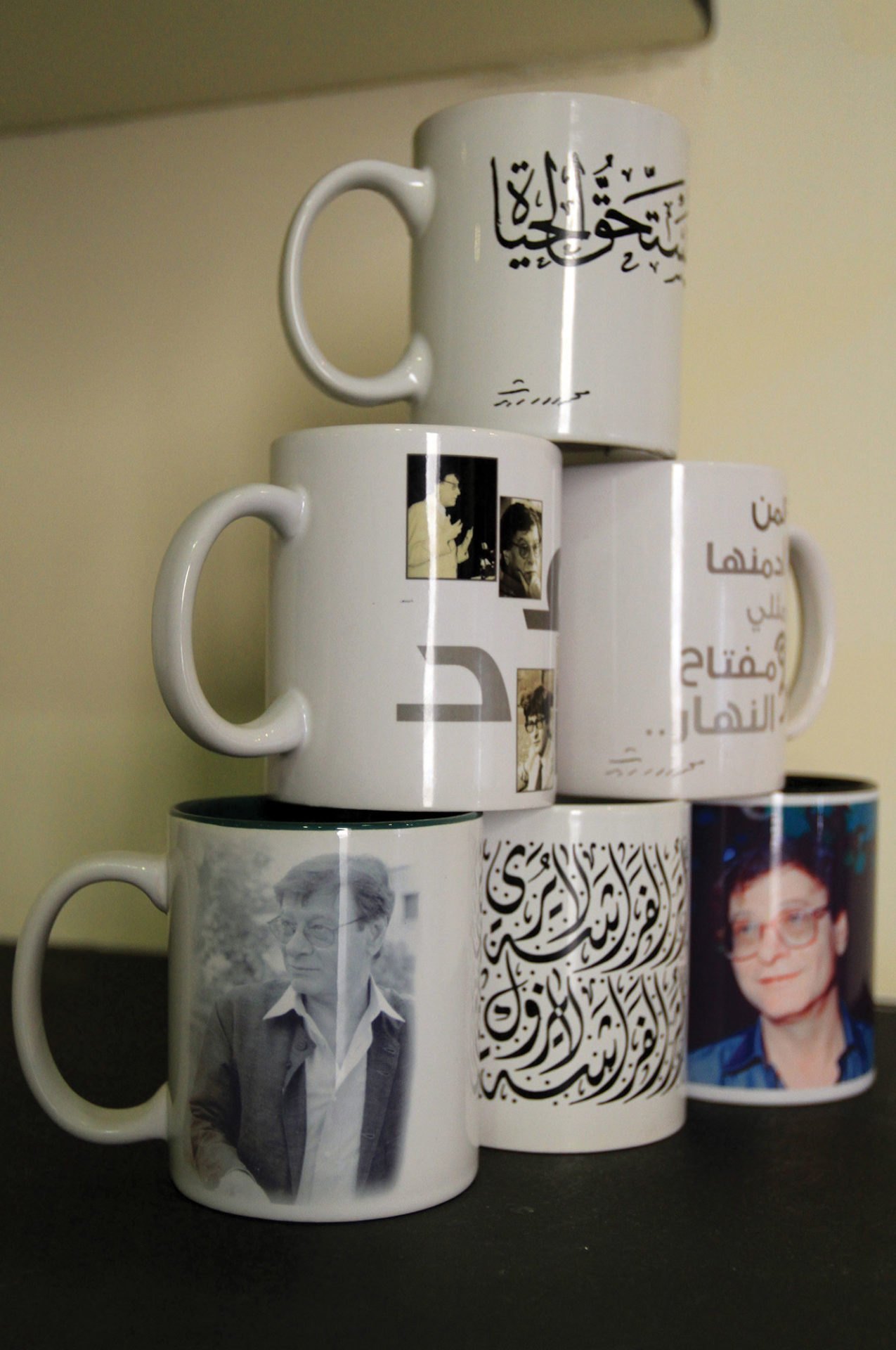 5:00pm
Mahmoud Darwish Museum
Perched on one of the highest hilltops in the city is the Mahmoud Darwish Museum, surrounded by the greenery of Al Birweh Park, named after Darwish's original hometown. The museum is breathtaking, with architecture designed by Ja'afar Touqan, the son of the late Ibrahim Touqan. The garden is terraced to mimic the typical terrain of a Palestinian village and planted with a variety of Palestinian flowers and trees, while the buildings' old stones give the entire place a sense of austerity that matches Darwish's character and his poetry.
The museum is divided into two main buildings, which are designed to look like an open book. Darwish's grave and memorial sit grandly in the centre, overlooking the garden as if watching over the entire place. The garden has two focal points: the Open Theatre and Speaker's Corner. 'Each corner represents a concept or principle that Mahmoud Darwish called for,' says Sameh Khader, the museum director. 'The point is not to have a grave that looks nice or just a museum – we want to be an active cultural organisation.' It is to the credit of the museum's dedicated staff that it has successfully achieved its aim.
The museum also coordinates student visits from schools throughout Palestine. 'School children receive the full tour, we don't make it any shorter or simplify it, because there could be a future Mahmoud Darwish among them, you never know,' Khader adds.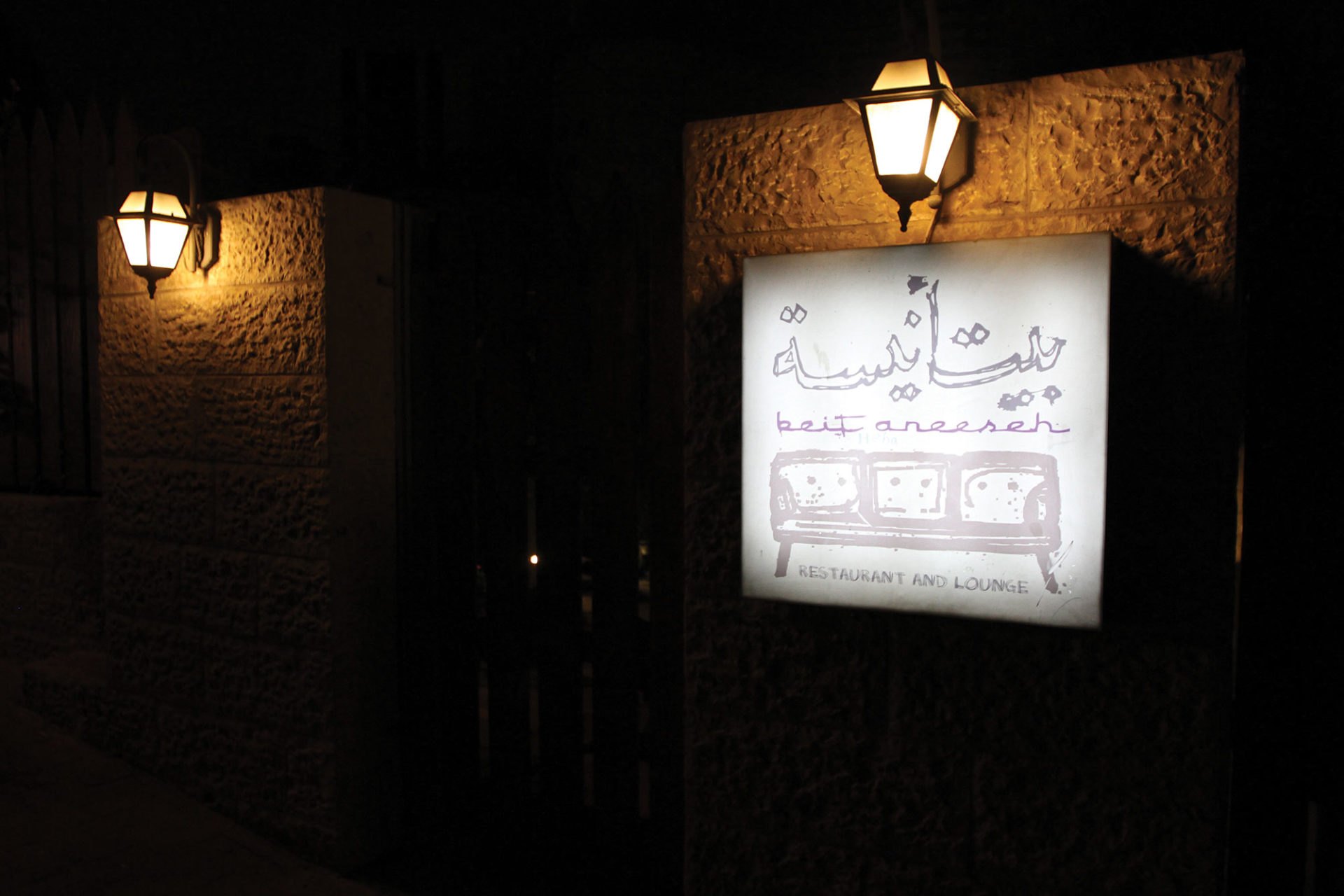 8:00pm
Beit Aneeseh
Founded in 2010, Beit Aneeseh is primarily a live music venue where patrons can enjoy everything from contemporary jazz to original compositions by contemporary Middle Eastern bands like Jordan's Autostrad or Palestinian outfits Toot Ard and Khalas. Beit Aneeseh's managers recently launched jam nights, which aim to provide up-and- coming musicians with a space to experiment, and also hosts public book readings and intimate discussions with authors. Through its events, Beit Aneeseh has succeeded in attracting a wide audience of loyal customers, and a night here can often end up with the crowd singing along to rousing Arabic oldies.
Beit Aneeseh means, literally, Aneeseh's home. The name refers to Aneeseh Rafidi (1928-2009), known to be a strong and independent woman who was a member of the First Ramallah Scout Group and its dabkeh troupe, as well as a teacher and a caregiver for her brothers, sisters, nieces and nephews.