In the middle of Bamako's Bridge of Martyrs, which links the south side of Mali's capital to the north, two lanes of traffic move slowly, bumper to bumper, over the third longest river in Africa. From the bridge, the city is neatly defined: a skyline of sand-coloured buildings punctuated by a handful of multi-storey banks, hotels and apartments. The air is cooler here, and the water below mutes the city's noise.
At the end of the bridge, everything changes. Straight on, you'll find yourself in Suguba, one of the largest open-air markets in Mali, a French- speaking, West African nation landlocked between the Sahara and Niger, known as much for its former empire – the Manden Kurufaba – as its darling Oumou Sangaré, 'The Songbird of Wassoulou'. Girls have their locks braided under kaleidoscopic wax fabrics, boutiques overflow with cheap plastic wares from China, vendors on bicycles announce their goods through tiny speakers and trucks squeeze down streets carved out of the dense core of Bamako's centre of commerce.
To the right, a treeless stretch of sun-scorched roads cut through Niarela, jokingly referred to as 'pouspousbougou' – 'the neighbourhood of push carts' in Bamanankan. Going left, you'll head towards Dibida – 'the edge of the oven' – a sprawling neighbourhood of narrow shacks, many of them hardware stores and car repair shops. Here, you'll find the welders and recyclers repurposing Bamako's metal waste and crafting everything from lamps to whole living room sets.
Bamako has a certain current underneath it – a tension that rises and falls. In the chaotic neighbourhoods, there are pockets of calm. Tea is prepared under ancient trees, and kamale ngoni, the hunter's harp, rings from mobile phones.
As its population frantically grows, a sheen of modernity has coated Bamako, too: 3G cell phones and the latest trends from Europe. But in the city's danceclubs, people still move to the music of traditional instruments, and the Bamakois proudly wrap themselves in bazin, a shimmering fabric that has defined Malian fashion for decades.
10:00am
Comme Chez Soi
At the intersection of two unpaved roads, a few blocks away from late-night hangouts where patrons dance until nine in the morning, sits Comme Chez Soi, a hotel and restaurant. Comme Chez Soi appears to be a secluded, walled-off jungle from the outside, with lush greenery peaking over its high walls.
Inside, locally crafted furniture blends with the green, natural setting. An open-air restaurant and lounge sit on top of the hotel, allowing for a cool breeze beneath the trees. On the ground floor, a blue and grey hand-tiled pool is the centrepiece, while guests tuck themselves away under manicured trees with tables and chairs made by Bamako's artisans.
Owners Sonia and Gael succeeded in creating a place that attracts the city's cosmopolitan crowd, with varied cultural events, like their 'Jazzy Brunch' and intimate concerts from local ensembles. 'One of our most successful events is a weekly live music session,' long-time server, Hyacinthe Aiwele, says.
Simone, the hotel's manager, adds that 'the hotel has plans to collaborate with the French Cultural Centre of Bamako on events such as a literary café.'
And while Comme Chez Soi has seen a smaller turnout in recent months, loyal customers continue to dine here and attend events with characteristic resilience.
12:00pm
Studio Malick Sidibé
Born into a Fulani family in a small village outside of Bamako, Malick Sidibé first picked up a camera as an apprentice at the Bamako photo shop, Gégé la Pellicule, when he was 21 years old.
The timing was perfect: in the supercharged atmosphere of post-independence Mali in the 1960s, he patrolled the dance clubs and house parties, camera in hand, capturing a radical transformation of Malian society – Cuban dances, cheeky grins and fashion that blended traditional Malian fabrics with modern cuts. In 1957, three years prior to Mali's independence, he opened his own studio and began taking portraits: intimate photographs of starry-eyed couples, families posing on their motorbikes and young men in wide bell-bottoms.
Sidibé's studio has not moved from its original location in the dense neighbourhood of Bagadadji, nor has it expanded. From the outside, it looks like any other address on a block of hardware stores and street food shacks. It remains one room, partitioned in two. In the front, an informal museum displays Sidibé's old cameras and an archive of photographs.
His photos have toured the world, but Sidibé continues to live in his modest Bamako home. Now 80 years old, he rarely makes it into the studio anymore, but his son Karim is often there to oversee the place. You can still have your portrait taken for 25,000 CFA, or about 40 dollars. Pick a background, choose your clothes wisely – some bazin, perhaps – and strike a pose.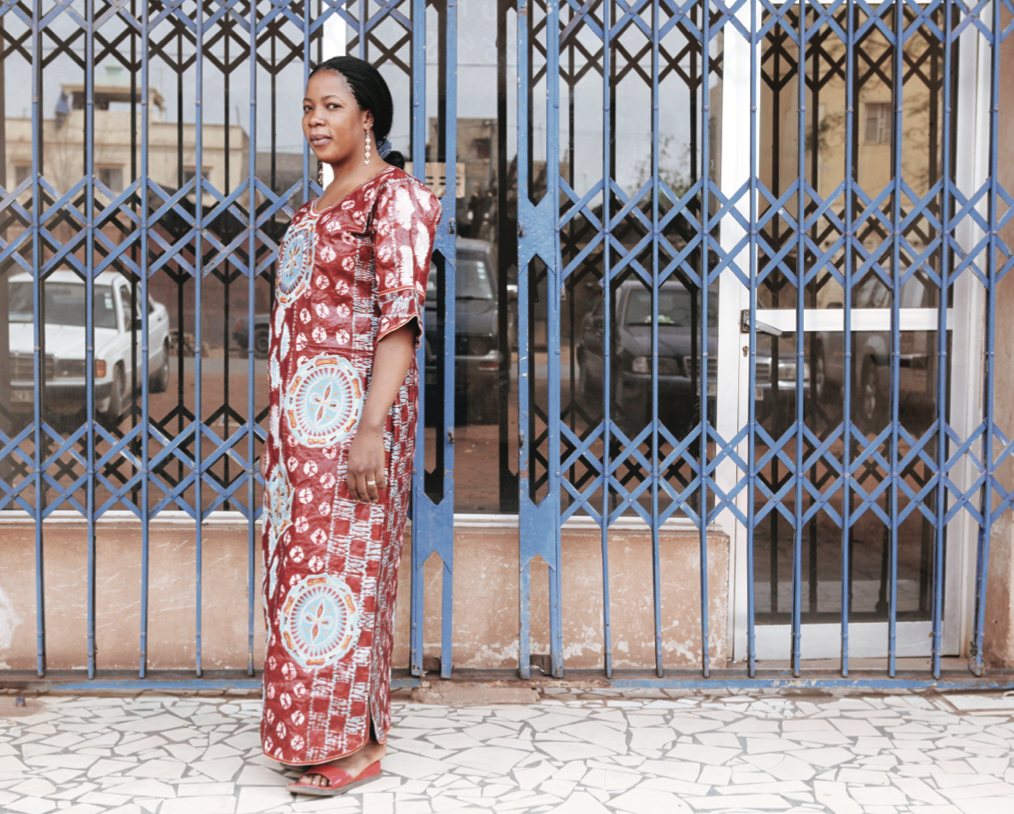 2:00pm
Buy bazin
Malians love their wax print fabrics and bogolan, but bazin is the undisputed king in this country of impeccable dress sense. On Sunday mornings, wedding-goers don their shiniest bazin, and zip through town in regal motorbike processions, newlyweds in tow.
Before major holidays, shops begin taking orders weeks in advance – Malians make every effort to buy brand new bazin for the year's biggest events.
Bazin can be purchased just about anywhere in Bamako, but Suguba, the Grand Marché, is the most popular marketplace, and most bazin shops can be found at its northern edge. The base fabric varies in quality – bazin riche, 'rich bazin', is the most expensive.
Men often wear bazin in the form of a boubou, a loose fitting garment that extends from the neck to the ankles, and women typically opt for dresses with matching head wraps. However, it's also possible to create a custom cut by working directly with Bamako's local tailors.
It's bazin's distinctive shimmer that attracts West African traders, and more recently, international designers. Tapping the imported cotton fabric repeatedly with heavy wooden mallets after it's been dyed by hand is what gives the fabric its shine. Throughout the city, you can hear the rhythmic pounding of cramped bazin workshops as two-man teams alternate striking the same sheet.
4:00pm
Toumani Diabaté's Kora Workshop
Griots – the storytellers of Mali – were defined as a social caste in emperor Sundiata Keita's constitution over 800 years ago, and continue to play an important role in Malian culture. Toumani Diabaté's family is undisputedly at the heart of this tradition, with a documented lineage going back over 70 generations.
On a dirt road in Ntomikorobougou, Diabaté's house serves as both a residence and a kora workshop, a centre for building and studying the 21-string traditional harp of Mali. Diabaté's father, Sidiki Diabaté, was himself considered the 'King of Kora'. Now Diabaté is passing the tradition down to his own children, some of whom are already performing and producing albums.
While Diabaté is often touring, his large extended family lives here, and there is always someone to show you around. 'Many people are living here, at least 20, but the door is always open,' one of Toumani's younger sons, Balla, says of his family's home, 'Anyone who wants to learn more about the kora, how to build an instrument or wants to just stop by and greet the family is welcome.'
Balla is currently finishing up his degree at Bamako's National Arts Institute. He explains that while he is disciplined about his study of the kora, he also produces backing tracks for some of Bamako's rappers. His older brother, Sidiki, has taken a similar approach, collaborating with Malian rapper Iba One on tracks that blend kora melodies and hip-hop beats.
The workshop also offers kora lessons for about 20 dollars an hour. And, if you time your visit right, you may be able to get a lesson from the son of the 'King of Kora' himself.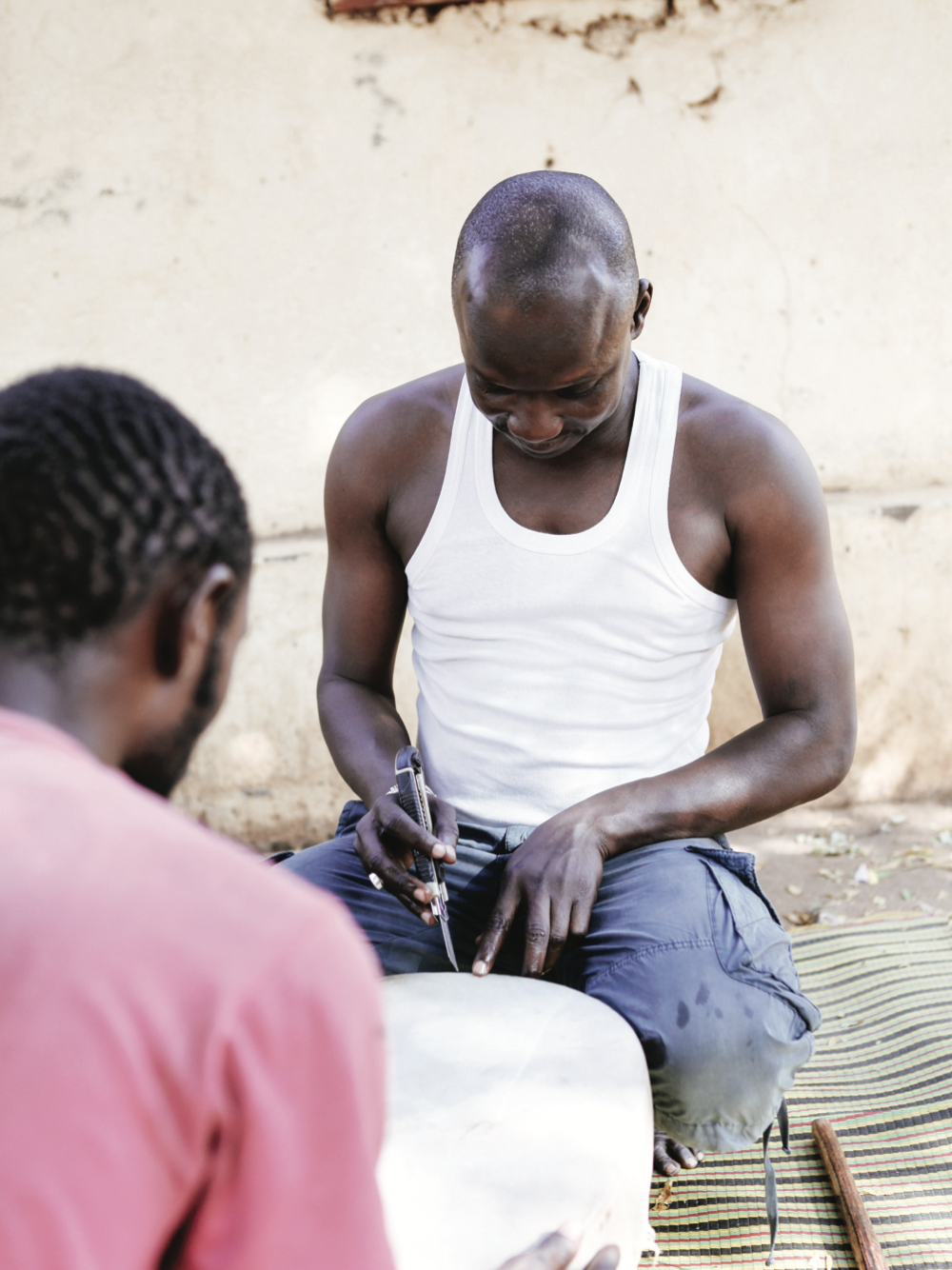 11:00pm
Le Djandjo
Le Djandjo sits just down the road from the Tour d'Afrique, a landmark monument that anchors one of Bamako's larger traffic circles, in the neighbourhood of Faladie. The club is easy to miss. It's off the main road, on an unpaved street that leads into a maze of one-storey houses.
Le Djandjo's interior has seen better days. The vinyl seats are worn, torn in places, and the dim lighting conceals walls discoloured from dust and handprints. But most guests couldn't care less.
'Since moving to Bamako from Timbuktu, I go out with friends here every week,' Ali Maiga, one concertgoer, says.
The most popular night is Friday, when Baba Salah shows up with his guitar and a repertoire of well-known northern Malian songs. Singing to an empty dance floor, he starts off with a few ballads. Around midnight, his band dips into the first of many Takamba songs – staggered rhythms and looping melodies from the north – and the dance floor fills instantly. By one in the morning, the crowd is singing every lyric, and Baba's guitar soars over the relentless beat of the calabash.
The city's nightlife has gone through several restrictive phases in recent years, but despite the difficulties, Ali Maiga is defiant. 'You will never be able to stop the music from playing in this city.'